Rally the troops up for the Centre Festival Weekend 2019
30/04/2019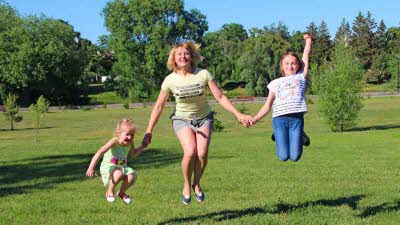 You're all welcome to a Centre Festival Weekend near you - 30 August to 1 September 2019
Join likeminded caravanners and motorhomers at one of 11 events being held nationwide to celebrate Centre Festival Weekend 2019...
If you haven't yet experienced a Club rally, then see what all the fuss is about by taking part in our first ever Centre Festival Weekend. From Friday 30 August to Sunday 1 September, 11 events will be held at locations in England, Scotland and Wales. So what are you waiting for? Get your caravan or motorhome packed and discover the camaraderie and enjoyment that can be had at a Centre rally…
Perthshire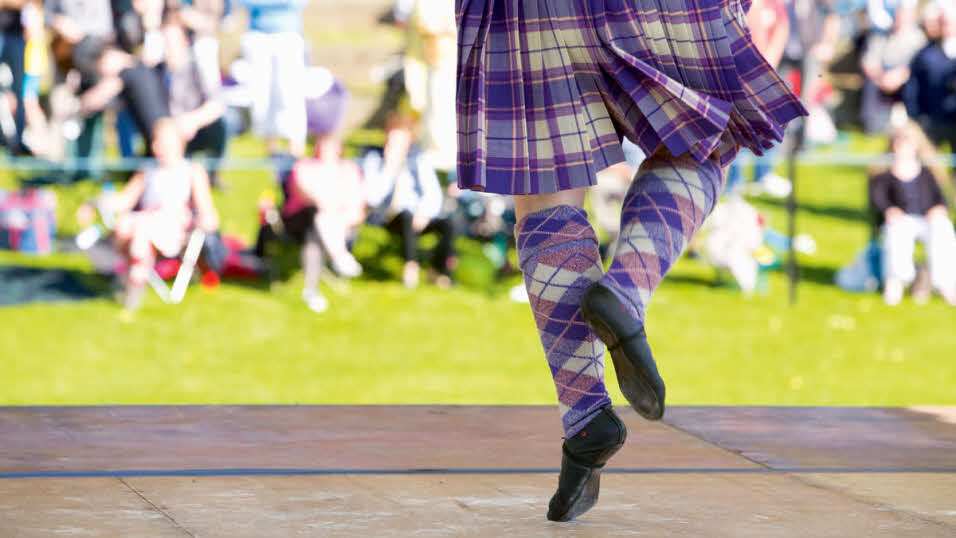 While visiting Scotland, you may get a chance to see traditional performances - this Scottish dancer was pictured near Perthshire

'A family social'
This rally is ideally located for you to explore part of the amazing North Coast 500 route (one of the world's top coastal road trips), is a family social event on the Saturday evening in a local club. Come along and give rallying a try you will be made most welcome.
Hosted by: The Fife & Tayside Centre at Noah's Ark Caravan Park, Newhouse Farm, Perth PH1 1QE
Contact: Renwick Kirkhope renwickkirkhope@yahoo.co.uk
Cumbria
Enjoy the UK's wilder side in the Central Fells, Cumbria
'Weekend fun in Cumbria'
Conveniently close to local walking trails and has nearby public transport links to Keswick, Ambleside and Windermere. Pop in for the coffee morning or the Saturday-night family social with quizzes and games. Toilets, showers and caravan battery charging facilities are available.
Hosted by: The Cumbria Centre at Grasmere Sports Ground, Stocks Lane, Grasmere, Cumbria, LA22 8SL
Contact: Bev Ramshaw on cccumbriarallysec@gmail.com
Derbyshire
Derbyshire countryside bursting with meadow flowers
'Carnival weekend'
Stay at Shepherds Flat Farm and you can enjoy all the fun of the Eyam Plague Village Carnival.
Watch the large parade pass through Main Street, browse the many stalls and tuck into a Sheep Roast.
Hosted by: Derbyshire Centre at Shepherds Flat Farm, Eyam, Derbyshire, S32 5QS
Contact: rallysecretary.derbyshire@gmail.com
Leicestershire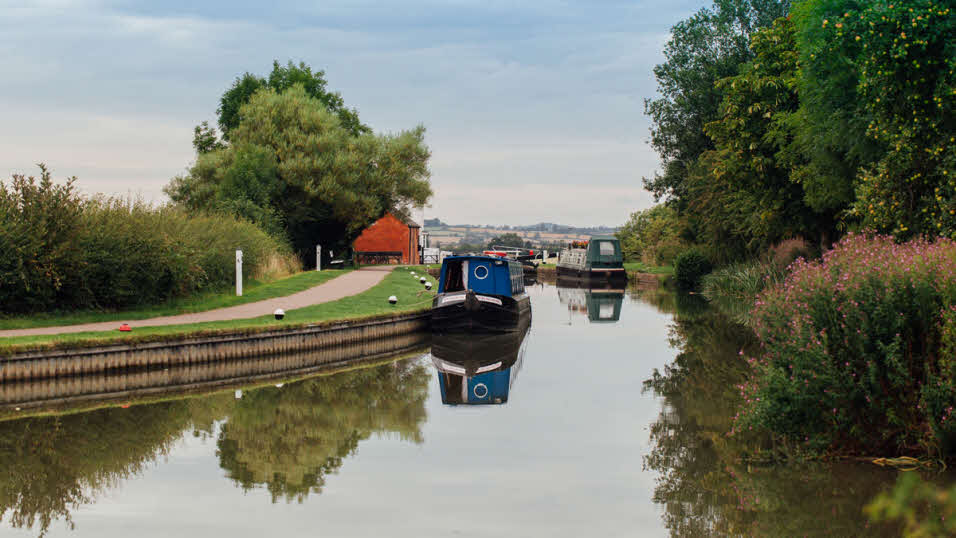 Watch the narrow boats go by at Foxton Locks on the Grand Union Canal
'Foxton Locks rally'
Foxton Locks on the Grand Union Canal boasts the longest and steepest staircase in the UK. Here you'll also find the remains of the Inclined Plane, a magnificent piece of Victorian engineering, best described as a chairlift for boats. Some 4,000 boats pass through the locks each year, and you can watch them float by from the towpath or take a boat trip yourself!
Hosted by: The Leicestershire Centre at Foxton Locks, Gumley Road, Foxton, Market Harborough, Leicestershire, LE16 7RA
Contact: Jessica Browne at secretary@lccmc.uk
Rutland
Boats moored on Rutland Water Nature Reserve
'Bicycle ride and BBQ rally'
This lovely venue offers plenty of good cycling and walking opportunities – on the Saturday morning you can join a group bike ride to a local pub. Other highlights include a Saturday evening get-together and a barbecue (weather permitting).
Hosted by: The Mid-Anglia Centre at the Lyndon Top Caravan Park, Lyndon Road, Oakham, Rutland, LE15 8RN
Contact: Karen McDonald on 07540 885497 or email chairman@midanglia.org.uk
Oxfordshire
The Oxfordshire countryside in all its glory in this sunny ariel snapshot
'Walking and fishing rally'
Enjoy a relaxing weekend at this pretty riverside site in the village of Clanfield. With fishing, walking and the dog-friendly Ye Olde Swan pub all on hand, you won't need to go far to enjoy yourselves here. Bring food for a shared supper on the Saturday.
Hosted by: The Upper Thames at Clanfield, Oxfordshire, OX18 2SU
Contact: website@upperthamescentre.co.uk
Sup up the last of the summer sunshine and try out some tasty, new beers while you're at it
'Marsh Gibbon Beer Festival rally'
This rally runs alongside the Marsh Gibbon Beer Festival where, in addition to a large selection of beers to try, you'll be able to enjoy live music, browse a variety of stalls and pop along to an evening gin bar. You will need to arrive on the Friday and levelling blocks may be required as the camping field will have been used for grazing sheep.
Hosted by: The Upper Thames at Clanfield, Oxfordshire, OX18 2SU
Contact: website@upperthamescentre.co.uk
Essex
Sometimes you can't beat a good barbecue with the people you love
'A Festival weekend – new ralliers welcome'
Arrive on the Friday and meet, mingle and settle in. There'll also be a friendly darts competition to help break the ice. Saturday morning you're free to explore the area or pop over to the marshal's vans for a breakfast bacon butty. The afternoon will be filled with family games on the field, tea/coffee and cake, followed by an evening barbeque.
Hosted by: South Essex Centre at Brookfields, 54 Mill Lane, High Ongar, Essex, CM5 9RN
Contact: secretary@secc-online.org.uk
A field of rapeseed gives the rural Essex landscape a splash of vivid yellow colour
'Allsorts rally - your weekend'
Enjoy a social gathering and a chance to meet new friends. It's your choice as to whether you stay at the rally, visit the on-site café and antiques centre or explore the countryside walks.
Hosted by: The North Essex Centre at Gosfield Shopping Village, Petersfield Lane, Gosfield, Essex, CO9 1PU
Contact: John and Kath Murton on northessexsecretary@gmail.com
Hampshire
Bring along a contribution to the safari inspired rally in Hampsire
'African safari-themed rally in the forest'
Leave the urban jungle behind & join us on the Plains of Scott's Haven on the edge of the Forest of Bere close to the South Downs National Park for an African themed safari. Watch out for 'wild animals', 'exotic birds', 'dancing monkeys', 'tribal dancing', and the 'hunt of the day' feast and a whole lot more. Dress code is optional for this safari. This is an adventure not to be missed and is suitable for everyone. The family-run campsite has hard-standing and grass all weather pitches and it is close to the towns of: Fareham, Portsmouth, Southampton and Winchester where you can investigate the choice of restaurants, forest-scape, country trails and local history.
Hosted by: The Berkshire Centre at Scotts Haven Campsite, May Bush Lane, Southampton, Hampshire SO32 3QF
Contact: Peter Biggs at rallysec.bcc@gmail.com
West Sussex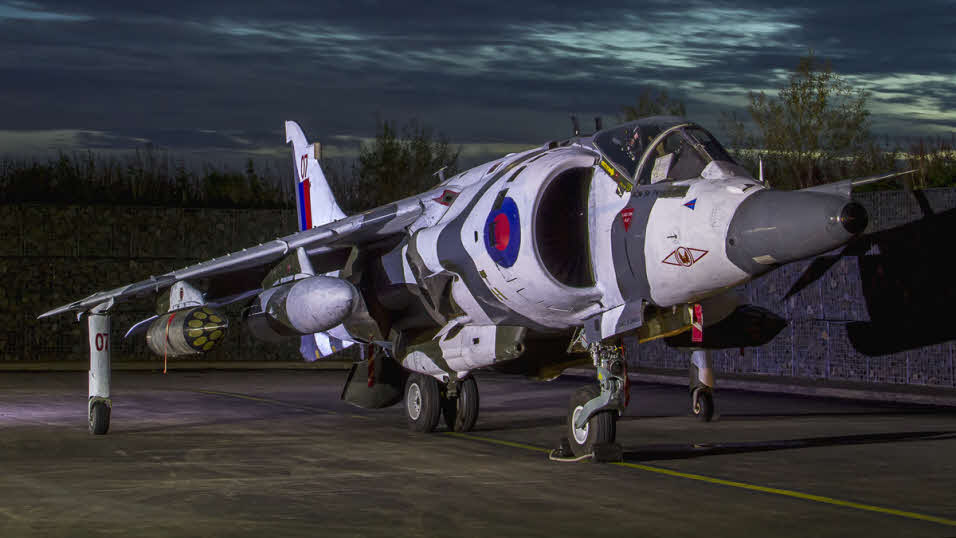 The Hawker Harrier is one of the exhibitions at Gatwick Aviation Museum
'Aeroplane rally weekend'
This weekend gives you a chance to see a unique collection of aircraft from the golden age of British manufacture. The collection includes classic designs dating from the 1940s to the 1970s, from famous names such as Avro, Hawker, Gloster, De Havilland and Percival.
Hosted by: The East Sussex Centre at Gatwick Aviation Museum, Valence Byways, Lowfield Heath Road, Charlwood, Gatwick, West Sussex RH6 0BT
Contact: Chris Page on 01323 641864 or email rallysecretary@eastsussexcc.org.uk