Bedworth Certificated Locations
Situated in the county of Warwickshire, the market town of Bedworth can trace its origins back to the Saxon era. However, it really sprang to prominence during the Industrial Revolution, when it became a big supplier of coal from nearby mines.
'Black Bedworth' still has many of the pubs that once supplied thirsty miners, although they now typically cater for locals and tourists. You can also check out the Nicholas Chamberlaine Almshouses from this era in the town, as well as a striking Italian-style water tower that once supplied the mining facilities.
Once you've enjoyed the local history, take a look around the shops on the edge of the park - and don't miss out on Astley Book Farm. Just a short drive away, it is the largest secondhand book shop in the Midlands and offers 4,000 square feet of heaven for bibliophiles. There's also an excellent cafe on-site.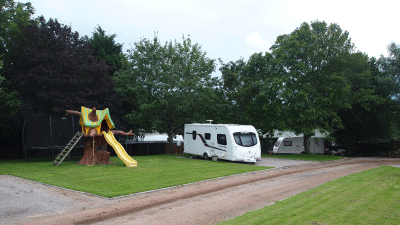 Certificated Location
Type of pitches: hardstanding
Electric hookup available
Open all year
Facilities