Mossend
Lochdougan, Kelton, Castle Douglas, Dumfries & Galloway, DG7 1SX
View on map
Gallery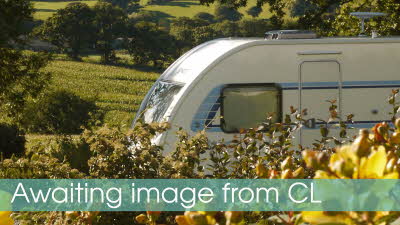 Prices
Useful Info
0.5 acres
Some sloping pitches
Electric amperage: 15
Lawned site
Map
Directions
You need to be a Club member to view directions to this Certificated Location. Log in
Sites key: Certificated Location
GPS:

Lat 54.891177 / Lon -3.963927

OS field ref:

NX745571

OS map ref:

84
Reviews
close panel
Mossend
This grassy undulating site is situated in beautiful countryside, yet a short hop to the local towns and villages. We had pitch four at the top of the field, the whole site is up and down but easy enough to find a level section. Care also needs to be taken walking across the grass as depressions lie just below the surface of the grass in many places. The site is however lovingly cared for by the elderly owners, who are friendly and welcoming, and every time someone moved on during our week, he came out and mowed the pitch. One tap near the farmhouse, and a waste disposal tucked away in the hedge. We would certainly stay here again, and could have stayed longer, it was that good.
Mossend
May 2021 - this was our first visit to this site and we were very pleased we had chosen it. Peaceful, welcoming, and quiet with nicely spaced marked pitches and good views. You may well need levelling aids as the site is a little uneven, but this was no problem for us. Highly recommended.
Mossend
MOSSEND CL 1975 This CL is located in super countryside just outside Castle Douglas. Access is good although the final mile and half is along a country road with passing places. Very little traffic but locals were very obliging at pulling in for us whilst towing to and from the site. The site is quite 'bumpy' but it is possible to find level (or almost) pitching areas. We did on the first attempt! - pure fluke!! No blocks required. As noted above the road running past the site has very little traffic and is therefore quiet. There are good views from the pitching area of the surrounding hills. The site is in a good location for shopping in Castle Douglas (excellent range of very good independent shops, especially quality butchers, and the obligatory supermarkets!) and also for visiting the various very scenic and interesting points on the coast. Very good Tourist Information centre in the town too. Kirkcudbright and its pretty harbour, the walk from Killibegs, to Rockcliffe, and Sandyhills is superb, a trip to the Red Kite feeding station at Bellymack Hill Farm (excellent viewing area) are all very worth while and easy. Visits to Thrieve Castle and Thrieve Gardens (both National Trust) are very rewarding too. The site facilities are well kept and within easy reach. The owner was very welcoming and helpful regarding pitching areas and places to visit. This site is well worth a visit - I feel it is probably very underused at the moment, our visit was the week before Easter and only one other outfit came (for one night only!) and hope this positive report will encourage more visitors. I have given the site 4 stars for overall quality because of its 'bumpy' areas and very limited hard standing for those wet weather arrivals otherwise I would have scored it as a 5. Apologies for the delay in submitting this report but there have been IT problems at Club HQ which delayed acceptance of this submission.