Bancroft Mill Engine Museum
Discovery
Bancroft Mill Engine Museum
Bancroft Mill, Gillians Lane, Lancashire, North West England, BB18 5QR
View on map
Two for the price of one.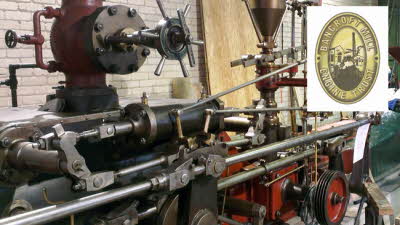 An old cotton mill, now a museum, operating Lancashire's biggest cotton mill steam engine under steam power, in original condition and in situ. Other engines, steam plant and associated machinery, mill artefacts and pictures. Weaving demonstration on Lancashire loom. Cafe, shop, free parking, disabled access. For steaming days see website.
Telephone: 07707 670177
Website: www.bancroftmill.org.uk
Location
Member offers nearby
Discovery
Hendon Mill, Hallam Road, Lancashire, North West England, BB9 8AD
View on map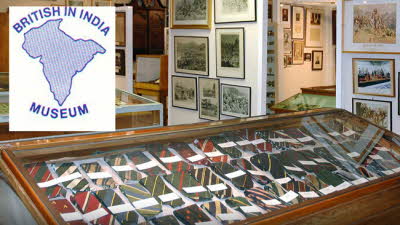 The British in India Museum was opened in 1972 by Henry Nelson. Swords, kukris, commemorative boxes and plates, models carved in ivory, photographs, paintings, as well as a tiger skin shot in the Sauger area, Central India in 1915. Plus a whole host of other items too numerous to mention. No disabled access, please ring for details. Car parking is available. Directions: look out for 'Doorstep Self Storage' signs at the venue. Museum sign in on the gate post.
Promoted offer
Railways
Burrs Country Park, Woodhill Road, Lancashire, North West England, BL8 1DA
View on map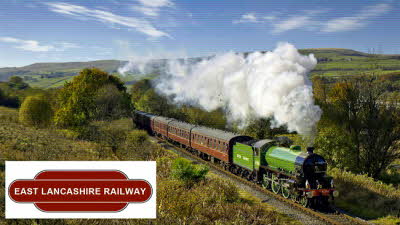 Board one of the East Lancashire Railway's heritage steam and diesel trains and begin your journey back to yesteryear soaking up the beautiful Irwell Valley with its rolling green hills and charming villages as you go. There are plenty of things to see and do and stations are well equipped for visits with cafes, pubs, gift shops and a dedicated Transport Museum, housing vintage vehicles, transport memorabilia and interactive exhibits. The railway also has some fantastic events and experiences scheduled throughout the year, from driving a train to dining behind one.
Two for the price of one with a 'Freedom of the Line' ticket.
Leisure Activities
Rivington Lane, Rivington, Lancashire, North West England, BL6 7SB
View on map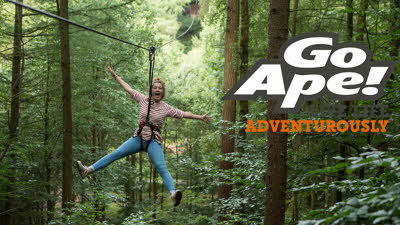 The UK's No.1 Forest Adventure, the classic and original Go Ape - experience. Fly down zip-wires, leap off Tarzan Swings and tackle crossings whilst enjoying some of some of the UK's most breathtaking scenery.