Larrouleta
210 route de Socoa, Urrugne, 64122, France
View on map
Why stay here ...
This welcoming site is located in the heart of the Basque region, at the foot of the Pyrenees and close to many beautiful Basque beaches.
It is ideal for exploring the surrounding area and the coastal paths.
Just off the A63 motorway, Larrouleta is ideal for a stopover in Basque country on the journey to Spain or Portugal.
Around and About
Urrugne, River Untxin, Socoa plage, Biarritz, La Rhune, St Jean de Luz, San Sebastien, Espelette.
Prices
Useful Info
Is there a set arrival day? No
Map
Directions
At the height of Bordeaux, whether you come from Strasbourg, Lyon, Paris, or Nantes, it will be necessary to fork on the A63 motorway towards Bayonne and Hendaye.
If you come from the south-east, take the A64 motorway at the level of Toulouse towards Bayonne then join the A63 to Saint-Jean-de-Luz.
From Spain, you will go back to Urrugne via Pamplona or via Bilbao.
Take exit 2 "St Jean de Luz Sud" then choose direction Urrugne (D810)
By the D810:
From the North, after crossing St Jean de Luz, follow the direction "Urrugne, Hendaye". Drive 3 km and turn on the first road on the right (Socoa road) after the entrance to the motorway.
Coming from the South, follow the direction Saint Jean de Luz. After passing the roundabout in the village of Urrugne, drive 1 km and turn left (Socoa road).
Sites key: Overseas Site
Postcode:

64122

Region:

Nouvelle Aquitaine

Department:

Pyrénées-Atlantiques

Distance to Calais: (kms)

0
GPS:

Lat 43.371491 / Lon -1.686343

Michelin map no.

0
Transport links
Buses go to: St Jean de Luz / Hendaye / Biarritz

Daily public transport within 2 kms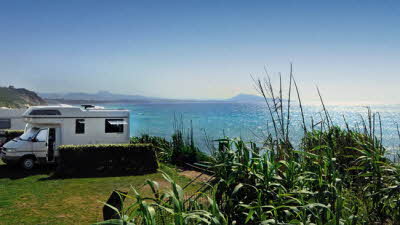 7.84 miles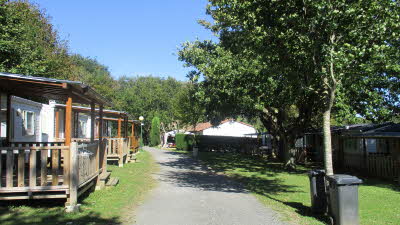 13.86 miles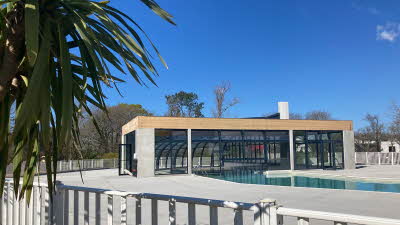 17.41 miles