Inspired by the 1969 mission to land on the moon, Brian Talbot and Ken Wilcock named their new caravan manufacturing business Lunar. The sister brands of Lunar Caravans were Venus Caravans and Alaria Caravans.
Lunar Clubman SB
Gallery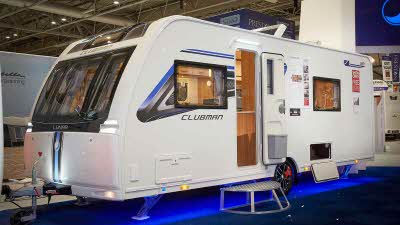 Lunar Clubman SB exterior
"Cream furniture is delightful and adds to bright, appealing ambience."
Lunar Clubman SI
Gallery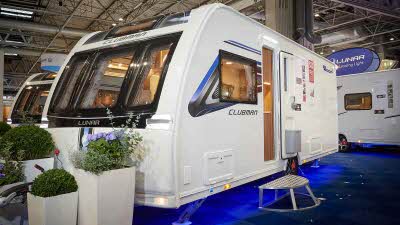 Lunar Clubman SI exterior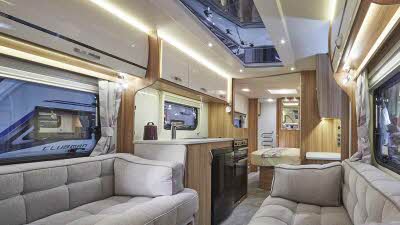 Lunar Clubman SI interior
"Pleasant and attractive tourer."
Lunar Delta TI
"Bright and elegant, makes for a lovely, uplifting home on wheels. "
Lunar Quasar 524
Gallery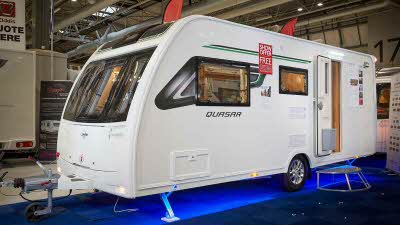 Lunar Quasar 524 exterior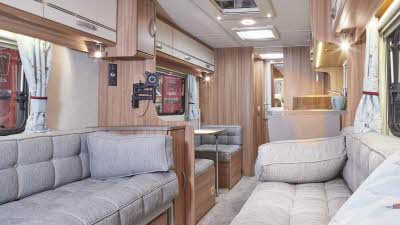 Lunar Quasar 524 interior
"A sociable and appealing caravan with a good spec."
Lunar Quasar 674
Gallery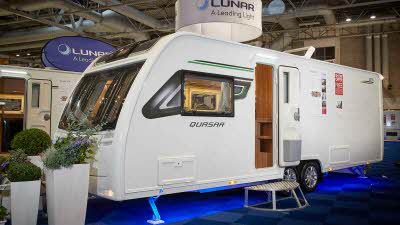 Lunar Quasar 674 exterior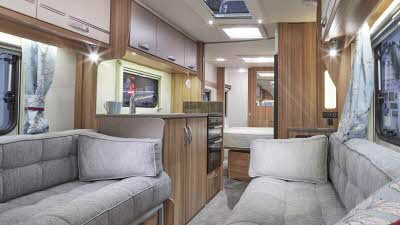 Lunar Quasar 674 interior
Lunar Quasar 686
Gallery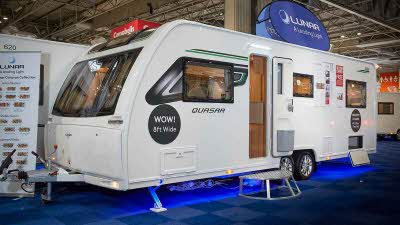 Lunar Quasar 686 exterior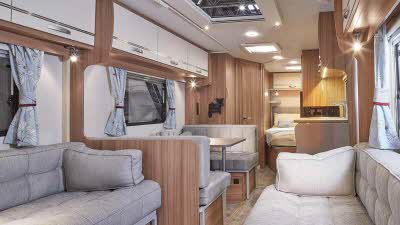 Lunar Quasar 686 interior
"Someone has put a lot of thought into this – and it shows. Larger bed and magazine racks at front are excellent. "
Lunar Stellar
"Neat 2-berth offering plenty of daytime light in the kitchen."