Lease extensions for Baltic Wharf and Crystal Palace
13/10/2021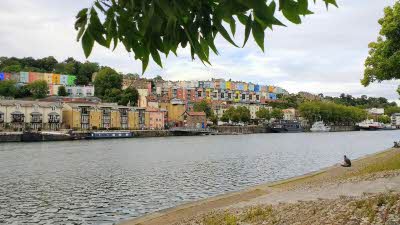 We are delighted to advise that notice to vacate our Baltic Wharf Club Campsite in Bristol has now been extended by a further six months. This means that we are now welcoming arrivals up to and including Wednesday 30 March 2022, departing no later than noon on 31 March 2022 (dates correct at 8 October 2021; please see site page for any updates).
While this is great news, we'd like to advise members that there is significant ongoing construction work directly outside the site grounds, which will continue until the end of 2021 at the earliest. Noise disruption can be expected seven days per week between 7am and 7pm.
In addition, access to the campsite has become difficult due to the roadworks on Cumberland Road, so recommended maximum outfit lengths are in place. Please see the Baltic Wharf web page for full details.
We are also delighted to announce that, following ongoing discussions with the London Borough of Bromley Council, we have been granted an extended lease at Crystal Palace Club Campsite which will enable us to keep the site open for bookings up to and including Sunday 18 September 2022. Pitches can be booked now.