No MOTs for caravans and light trailers
24/03/2014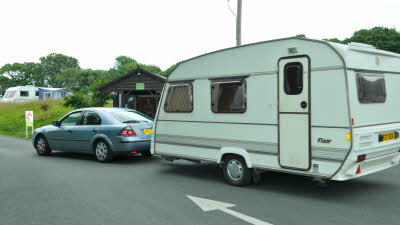 The European Parliament in Strasbourg reached the decision on 21 January 2014 after long talks and lobbying from The Club and other organisations.
MOTs for caravans were proposed as a road safety measure on 30 May 2013 in the European Parliament. The Club believed that the proposals would have little to no impact on road traffic accidents including caravans and light trailers.
The problem with MOTs for caravans
The overwhelming majority of the small number of accidents that occur are due to 'use' factors (such as poorly distributed loading or inappropriate speed). The cost of implementing the proposals would also be extremely high.
We carried out comparative analysis of serious accident rates in Germany (where a form of MOT-type testing of caravans has been in place for many years) and the UK, where testing is not required. Our research showed that roadworthiness testing has little or no impact on the number of serious accidents with caravans, as the figures for the two countries are virtually identical.
How did The Club help?
As the largest representative organisation for caravanners in Europe, the largest insurer of caravans in the UK and the largest provider of caravan towing training in the UK, we lobbied against the proposals on behalf of our membership and industry.
We monitored the development of the proposals alongside organisations such as the UK Department of Transport, the European office of the Fédération Internationale de l'Automobile and the Society of Motor Manufacturers and Traders. We worked to ensure that relevant issues and concerns were highlighted, as we believed that the proposals didn't meet caravanners needs.
We liaised with the UK caravan industry via the National Caravan Council, and the Camping and Caravanning Club. We were also in direct contact with several UK MEPs.
The Club supports practical and effective measures aimed at improving road safety but we did not believe the proposals were supported by clear evidence.
The future of MOTs and caravans
The European Commission will be carrying out a review into the lightweight trailer sector over the next five years. Even if this review causes further proposals, it is unlikely that there will be any changes to legislation before 2020.
The Club will continue to monitor developments in this area, and challenge any future proposals that are not in our members' best interests.