Book your stay at our newly refurbished Sutton-on-Sea Club Site
08/07/2019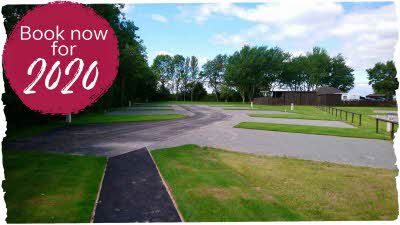 Open to the sun and fresh sea air, Sutton-on-Sea Club Site is an ideal place for family holidays on the Lincolnshire coast. The site has already partially reopened and will open fully from Friday 19 July.
We've refurbished this popular site so that it continues to meet the standard you've come to expect from UK Club Sites. Some of the new facilities you can expect to see are:
New washroom facilities
16 new serviced pitches and 8 new hardstanding pitches
Extended play area for younger children
Roads have been re-tarmacked, pitches resurfaced and new barriers are in place
Improved access to site office including disabled ramp
NEW dog and bike wash
NEW style motorhome waste point
NEW service points


Get out and about in Sutton-on-Sea
Within easy reach of Sutton-on-Sea Club Site, the Prom at beautiful Sutton-on-Sea is traffic free, which makes it an ideal place for a leisurely stroll or cycle. The beach nearby is the perfect haven to relax and enjoy the summer sun.
Venture out to the Lincolnshire Wolds – where you could stroll for hours amongst rolling green fields and working farmland or cycle around this Area of Outstanding Natural Beauty.
If you're looking for a little excitement, head down to Skegness, where you can discover marine wildlife at the aquarium or take a ride at Fantasy Island theme park.


Book your holiday today
Book your stay at Sutton-on-Sea Club Site today for stays from 19 July – don't forget, if you're looking to plan ahead you can now book a year in advance!