Together we can make a sustainable difference
20/02/2023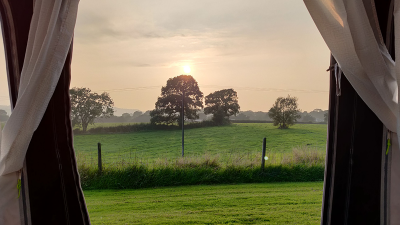 The day-to-day cost of utilities on the UK Club campsite network remains high, mainly due to global energy prices. In fact, electricity prices have more than tripled since 2019. To help balance these rising costs and ensure we can continue to reinvest and maintain our high quality sites, we had to apply price increases across our Club campsites. As we're sure you're aware, the Club uses revenue generated from site fees to both partially offset operational costs, and to provide a surplus for reinvestment back into improving the Club and UK campsites for the benefit of members.
During 2023 almost £16m will be invested in improving, developing and maintaining Club campsites for our members. It's not just about cost challenges, but also about how sustainable we are. We are all responsible for playing our part in protecting the environment, for example by reducing water usage, recycling waste, choosing sustainable products and saving energy. As part of our effort to make the Club more sustainable, we are encouraging all members to consider the amount of energy they use while staying on our campsites.
We have been working with Green Tourism (the Club's sustainability partner) for a number of years to help us. We have produced some on-site posters that provide hints and tips on reducing energy consumption, advice including:
Turn off lights and appliances when going out for the day
Close the curtains or blinds at night to keep your outfit warm
Avoid using electric awning heaters
By making these small changes during your stay, you can really help make a difference.
Image of Wyatt's Covert Club Campsite. Member photo by Pat Oliver
WHAT IS THE CLUB DOING?
Metering
Many of our members have asked when the Club will introduce on-pitch electric metering. We have spent the past 12 months researching the market to find a metering solution and we are exploring two options that we will trial this year. The first trial will be carried out at Wyatt's Covert Club Campsite in Buckinghamshire from late spring. The second site is Ashridge Farm Club Campsite in Hertfordshire, with the trial expected to start towards the end of 2023. These trials will help us understand how easy the metering solutions are for members to use and importantly how much this helps reduce the use of electricity. More information will be provided ahead of the trial.
Renewable energy
The Club has created an Energy Reduction Working Group which is focused on driving down the usage and the cost of energy in the future. There is a key focus on renewable energy, including the addition of photovoltaic panels on all new developments (currently only on facility blocks, but this may soon be extended to all suitable roofs on the campsite), the use of ground source heat pumps and heat recovery units. Low energy light bulbs are also in use and we continue to trial solar lighting solutions on some sites to measure their effectiveness.