Spend your winter caravan holiday in Europe with our Winter Escapes programme
02/07/2018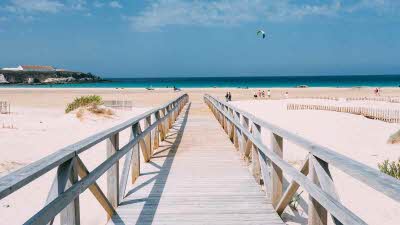 Over 70 of our hand-picked sites in Europe offer year-round facilities, so you can enjoy autumn and winter breaks in style and comfort. Relax on golden beaches, discover picturesque villages or take in lively cities whilst leaving the UK winter behind.
Our new Winter Escapes brochure is coming soon and includes quotes from our members and contractors so you can hear first-hand about the best sites across our network, plus we have two brand new sites in France for this year, Merry-sur-Yonne in Burgundy and La Ferme des Saules in Calais.
Take a look at a few of our European sites that are available all year round:

Winter caravanning in Spain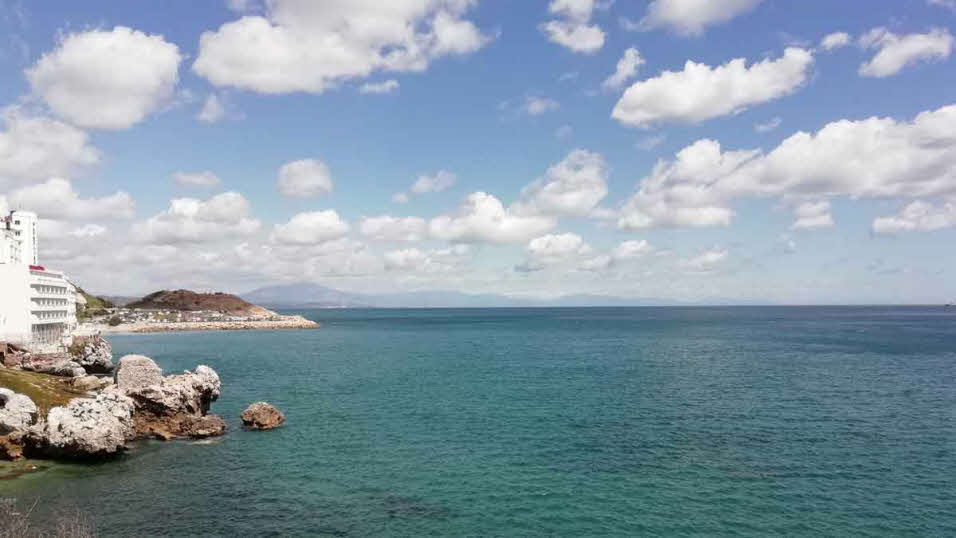 Visit the Gibraltar coast, near to our Valdevaqueros site

Valdevaqueros, Cádiz
Valdevaqueros is set in beautiful Tarifa, a town in the province of Cádiz, Andalucia, on the southernmost coast of mainland Spain. Tours to the Rock of Gibraltar and trips to Morocco can easily be arranged, or if you are a nature lover, bird watching and whale and dolphin spotting boat trips are also available.
Monte Holiday, Madrid
There's no shortage of activities in the area in the winter, with Madrid's ski season falling between January to March. Explore Madrid, Spain's bustling capital, steeped in art and history.
De Haro, La Rioja
Situated in the heart of the Rioja winemaking region, this attractive site on the outskirts of Haro is perfect for those looking to explore the region and enjoy the local wine.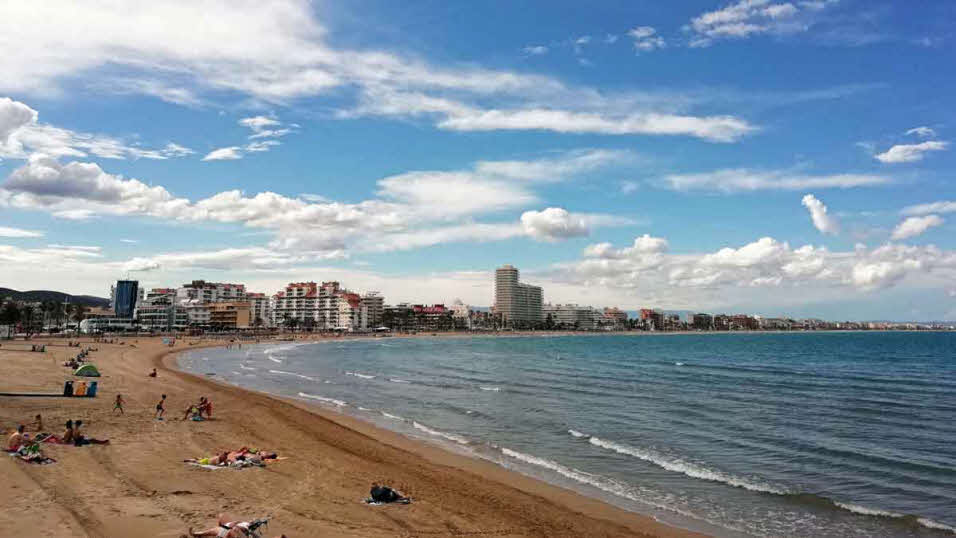 Explore Peñíscola beach near Bonterra Park

Bonterra Park, Benicássim
This gem of a site sits on the outskirts of Benicássim but still well within walking distance of the town and the beach. Famous for annually hosting Spain's top musical festival, Benicássim has one of the most beautiful beaches in the region and some lovely architecture.
Kiko Park, Valencia
The beautiful, historical town of Oliva is around 3km away and well worth a visit, particularly on a Friday when the bustling market takes place. Visitors can also hire bikes and explore almost 10km of beautiful coastline, while those willing to travel further can reach Valencia and Alicante in around an hour.
Regio, Salamanca
Situated on the outskirts of Salamanca, Regio is ideal for a short city break or a stopover on the way to southern Spain or Portugal. Head into the thriving university city of Salamanca and admire the Spanish history and culture, with sandstone buildings and impressive cathedrals.
Winter caravanning in the rest of Europe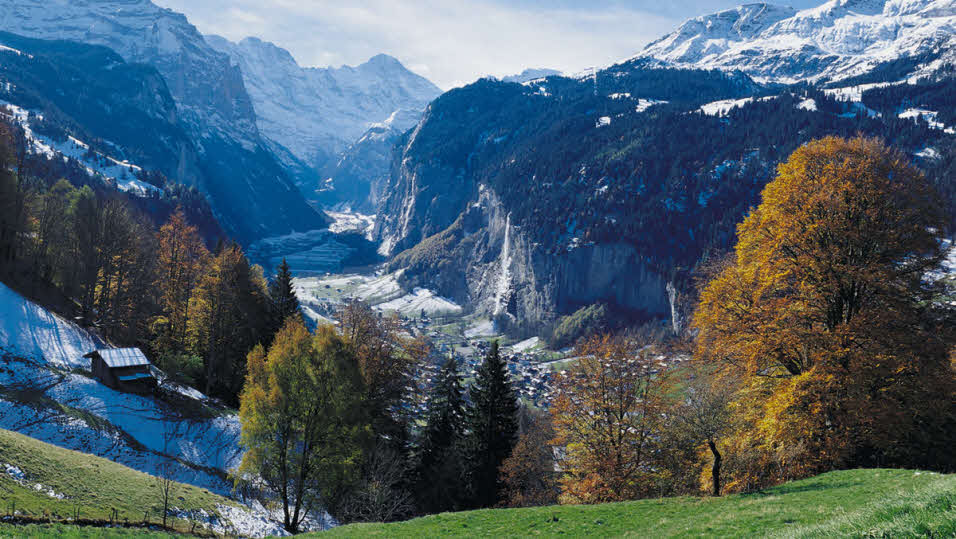 Views from Jungfrau in Switzerland

Jungfrau, Switzerland
Perfect for skiing, this site sits the foot of the Jungfrau Peak and in the Valley of the 72 Waterfalls. Be rewarded for a long day on the slopes with dramatic mountain scenery and a peaceful, relaxing stay.
Solothurn, Switzerland
On the banks of the River Aare, at the base of the Wissentein Mountains, this well-tended site features its own small marina perfect for enjoying the water by canoe or boat. Accessible by foot or by bus, explore Solothurn's Baroque architecture, castle and street markets.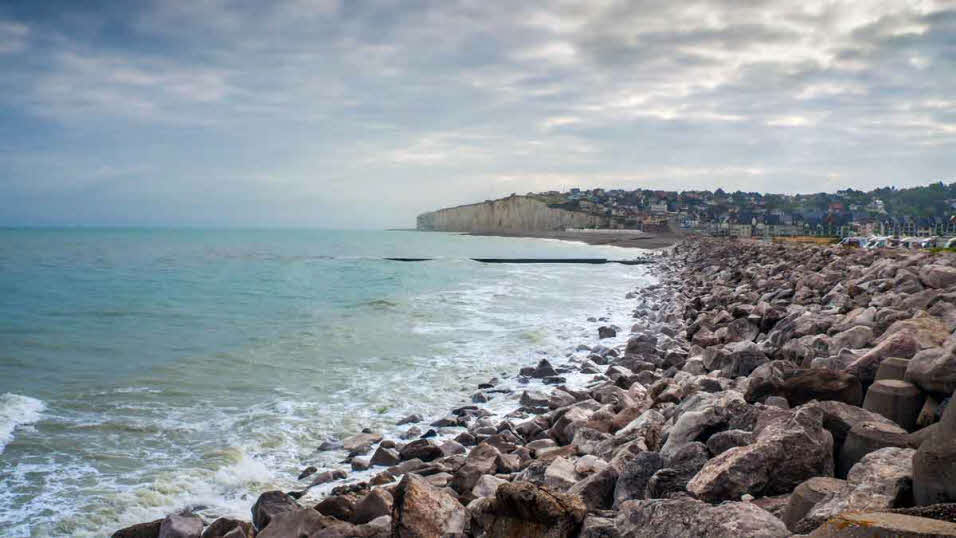 Nord Pas de Calais, near Ferme des Saules
La Ferme des Saules, France
A peaceful site in Calais, on the grounds of a working farm in Bailleul, La Ferme des Saules is beside the Belgian border. It's just a 20-minute drive to Ypres and the In Flanders Fields Museum, which tells the story of the First World War.
Merry-sur-Yonne, France
The recently refurbished Merry-sur-Yonne in Burgundy has riverside camping on the banks of the Yonne and is the perfect base to explore the vineyards of Burgundy. It's excellent for walking and there are over 60km of cycle routes nearby.

Book and save with us
Many of the sites in our winter programme have special long-stay rates, making your caravan holiday even more affordable. Take a look at our overseas site offers.
Book your winter break by calling 01342 316 101, or order a Winter Escapes brochure via the Club Shop at the end of July.