Ivy Bank
Dulford, Cullompton, Devon, EX15 2ED
View on map
Gallery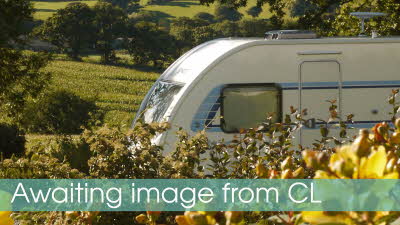 Prices
Useful Info
0.5 acres
Electric amperage: 16
Lawned site
Map
Directions
You need to be a Club member to view directions to this Certificated Location. Log in
Sites key: Certificated Location
GPS:

Lat 50.845652 / Lon -3.322316

OS field ref:

ST070060

OS map ref:

192
Transport links
Nearest train station: Parkway Sanford
Reviews
close panel
Ivy Bank
Lovely bank holiday weekend on this site. Lawn quality field and lovely old trees and hedgerow. Members should be aware that there is no facility for waste water or chemical though the use of the cess pit is offered as a courtesy. Also the site is Devon clay which may become soft after rain so advise the use of pads to avoid sinking. All this may be inconvenient to some but it was very nice to be on a quiet site. The peace was only interrupted by the occasional tractor going about their business. Site owner is very pleasant and helpful. We will definitely return.
Ivy Bank
Well maintained slightly sloping site with lawn quality grass, nice welcome and explanation of site facilities from the owner, he even made sure the road was clear for us to pull out on leaving, there was some work in progress at the top of the site as a new sewerage system was being installed, will stop at this site again
Ivy Bank
This must rate as the worst CL that my i have ever stayed on. We booked this site early on in the year as the one we really did want closed down due to retirement. As an alternative we booked this one assuming as it is in Devon its got to be good and popular, so we booked early to avoid disappointment as they say. Quiet, Tranquil, Scenic, and accessible are not terms i would use. I would use terms like, Boggy, Noisy, Smelly, Non Scenic, The local village has no shop, no pub, no post office in fact absolutely nothing not even a footpath next to the very busy road that this site is situated on, but why would you want one there's nowhere to go. Plus we had the added bonus of having the neighbours from hell next door in the adjoining property. They can only be described as 'pyromaniacs; I understand that the club advertises these CL's as back to basics, but this site has taken this a little to far after-all we are in the 21st century. The Elsan point is found located in between 2 dilapidated chicken sheds and consists of a hole in the ground filled with the most vile smelling, evil looking liquid your ever likely to look at. The smell lingers all over the site. The ground is so soft that I had trouble levelling the van. The corner steadies just kept sinking into the ground. We thought something must be amiss about this site as we were in Devon during the busiest 2 weeks of the summer season and the site was empty, we were the only ones on it. The noise at night from the busy road right next to the site was horrendous and constant. As for the 'pyromaniacs' next door, well I won't get started on them.If after reading this you still decide to go there, Well you have been warned. I personally won't use CL's again.