Wetherby Certificated Locations
If you're looking for a taste of small-town life in a big city, Wetherby is a fantastic option. There, you can enjoy parks, country houses and charming independent shops and bars.
Bramham Park is a beautiful country house and garden, where you can escape the bustle of city life and enjoy the glorious scenery and the incredible architecture. It also hosts Leeds Festival, which speaks to the size of the venue.
If that's not quite your thing, Wetherby Racecourse is a fun way to spend a day.
And after you've placed your bets, you can head over to one of the town's spas, where you can relax with a massage and facial.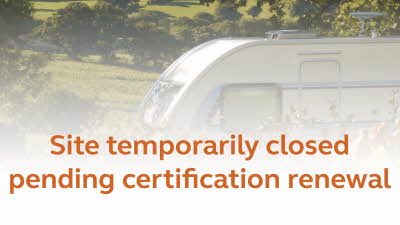 Certificated Location
Type of pitches: grass
Open 01 Apr 2024 to 01 Nov 2024
Facilities
Dogs
Peaceful stays
Working farm