Caravan and Motorhome Club announces its Certificated Location of the Year 2022 Award winners
18/10/2022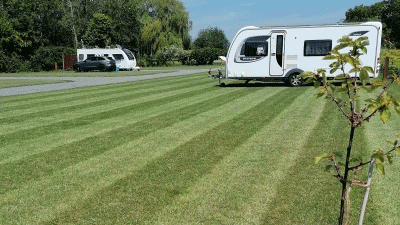 Broadmarsh Farm Certificated Location (CL) in Norfolk has won first place in the Caravan and Motorhome Club's Certificated Location of the Year 2022 Awards. The awards celebrate privately-owned, maximum five-pitch sites - Certificated Locations - across the UK that are open exclusively to Caravan and Motorhome Club members. Many CL's are found in idyllic and remote locations such as farms, country estates and beside inns, providing a valuable and additional income stream for the campsite owners and local communities.
The Caravan and Motorhome Club are able to grant certificates to landowners to operate CLs due to the Caravan Sites and Control of Development Act (1960). Members nominate their favourite site for the CL of the Year Awards, recognising the best in the country and rewarding hard-working owners who go above and beyond for guests.
Nick Lomas, Director General of the Caravan and Motorhome Club said: "We have a growing number of CLs across the UK, and each one in our network provides our members with a unique stay. There are so many that do great work in their communities and offer something special to their guests, and it is these awards that recognise and celebrate owners who truly go that extra mile to deliver the best visitor experience. I would like to congratulate all the winners for their great work."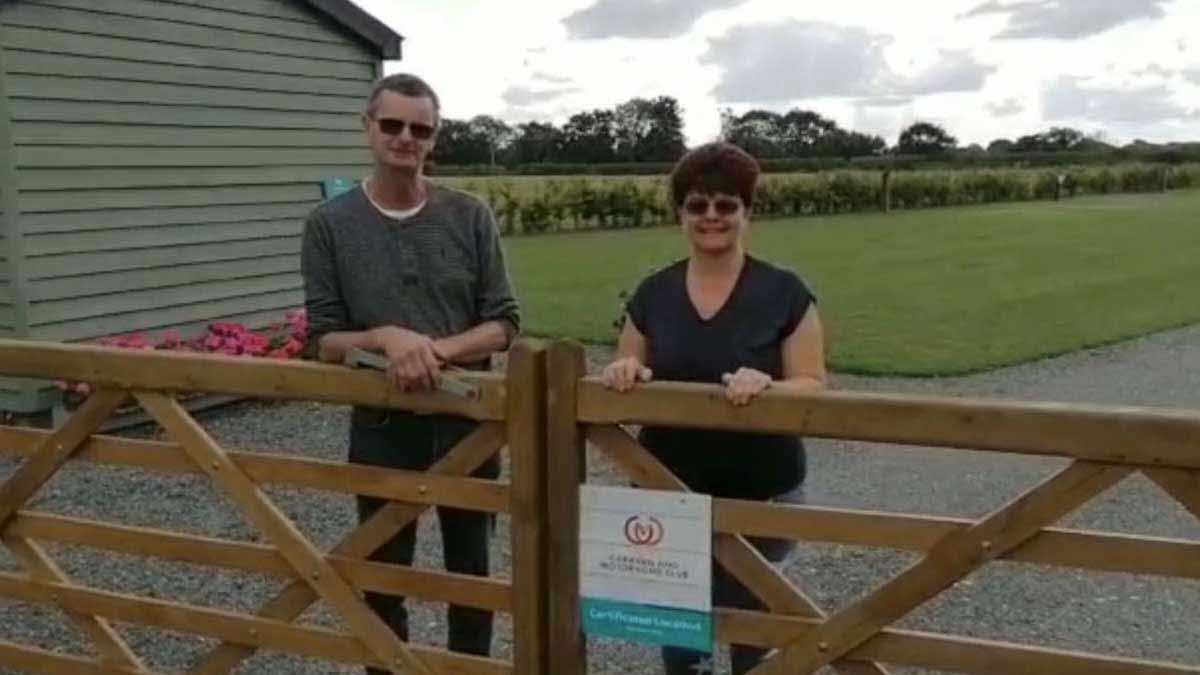 Broadmarsh Farm is situated on a working farm in Norfolk with a mixture of hardstanding and grass pitches overlooking peaceful fields. Owners, David and Julie Matthews opened the CL site in July 2020 and as caravanners themselves for over 30 years, set about creating a site for a mixture of guests. Each site comes with individually serviced electric and water points and the on-site honesty shop provides local produce such as local meats, eggs, jams and sweets.
The south facing CL is in the village of Great Ellingham that has a local village shop, post office and pub, two miles away is the town of Attleborough and there is easy access to the Norfolk coast, the Norfolk Broads and the city of Norwich.
The site is dog-friendly providing owners keep their dog on a lead, and there are plenty of lovely walks on the doorstep in the great outdoors. David comments: "The best part of owning a CL is meeting all our lovely guests, many of whom book their next stay before they leave. Thank you to all our guests who have stayed with us over the years."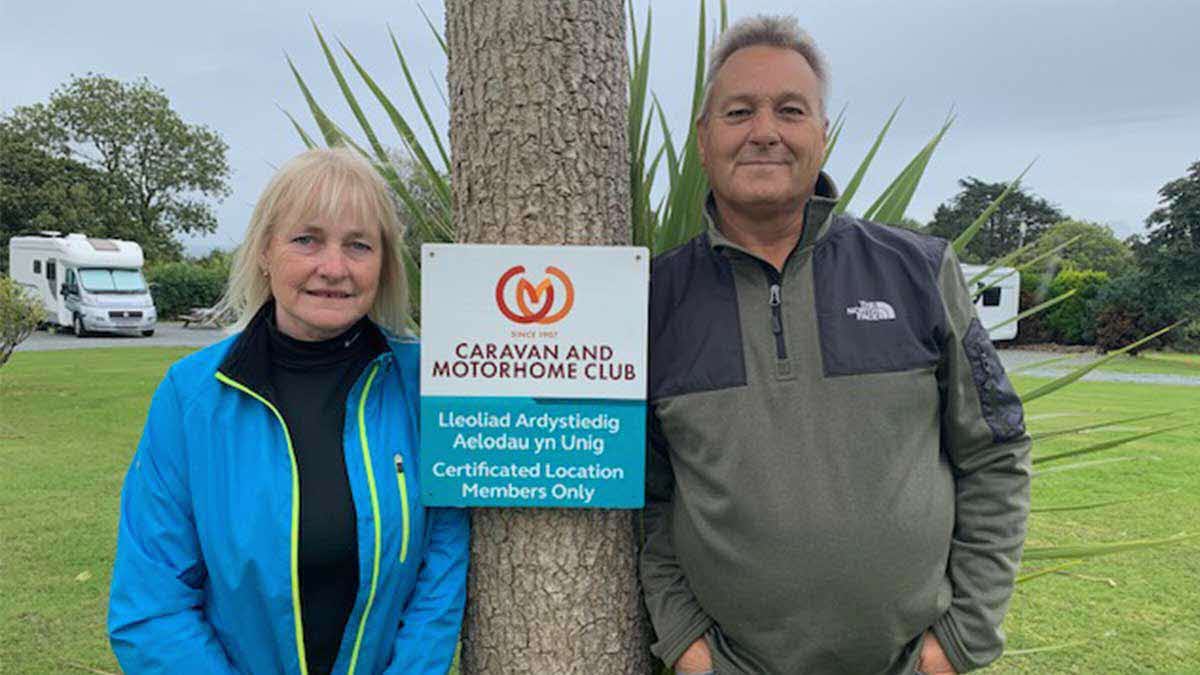 Hillcroft is set in 2.25 acres of lawned field four miles from Tenby in Pembrokeshire. While the site is quiet and surrounded by countryside views it is only 1.5 miles to Saundersfoot's beautiful sandy beach. The nearest village is half a mile away in Kilgetty and the site is an easy drive from the Rosslare Irish Ferries terminal.
Open all year, Hillcroft has won the CL award five times previously, and its owners Ann and Bruce Regimbal take pride in the amenities on offer including toilet and shower facilities, level hard standings with electrical hook-ups. Pets are also able to feel at home and there is a separate paddock for them to run free in.
Ann comments: "We are delighted to receive a Caravan and Motorhome CL of the Year award, we have been running Hillcroft CL since 2000 and still very much enjoy welcoming holidaymakers, both new and returning.
"As Club members and caravanners ourselves, it is very rewarding to see our guests enjoy their holiday here and all the great places to explore nearby. Thank you for all the nominations."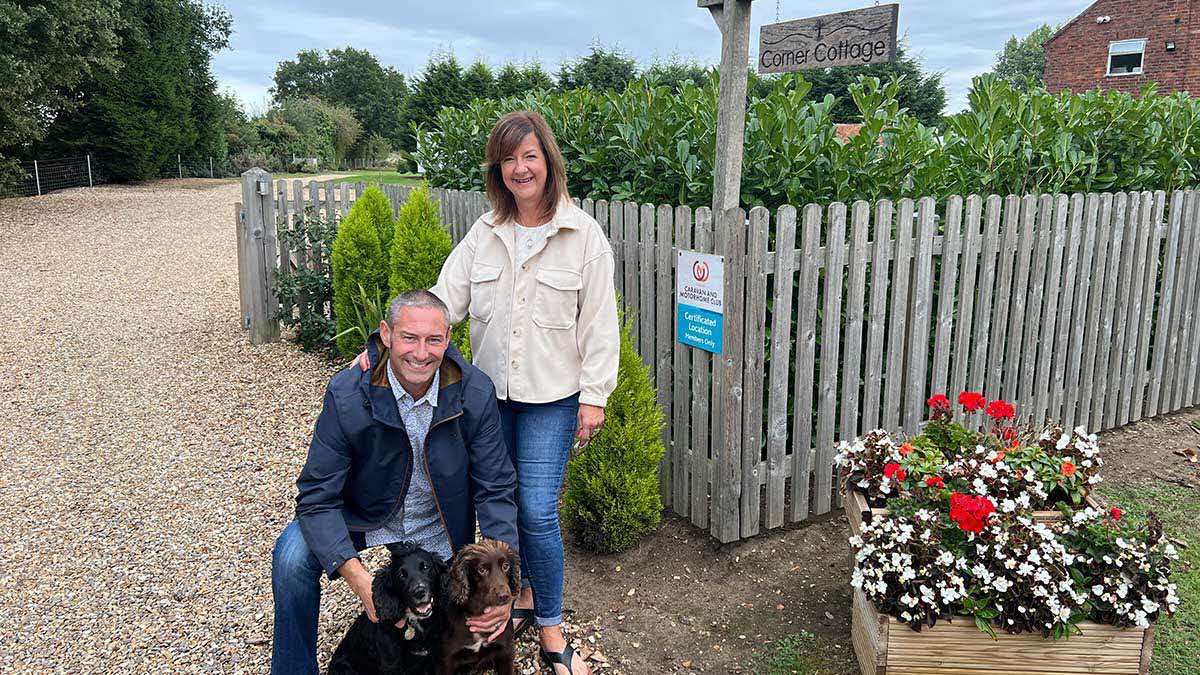 Set in a tranquil spot with access to both Lincoln and Newark, Corner Cottage CL is doggy friendly and surrounded by uninterrupted views of fields and the countryside. The pitches are tucked away on large 13-metre lawned grass, flat pitches with electric hook up and plenty of space for awnings.
The site is securely fenced in and there are several great dog walks directly from the site with plenty of natural wildlife to spot from deer, rabbits and hares to a large variety of birds.
A local pub is a short stroll away in the village and the next nearest village is 1.5 miles away in a thriving, friendly community offering many amenities. A local Chinese restaurant even delivers to the CL while many local attractions are a short drive away including fishing lakes, Newark Showground and Antiques Fair and Lincoln Cathedral. Owners Andrew and Maggie Kitson said: "We love living at Corner Cottage in a picturesque, quiet and rural location. As caravanners ourselves Andy purposely set the site up so it had everything we would look for and prides himself on keeping it spotless for guests. We've made some very good friends since we opened in 2020 who return regularly. It's great to know we are obviously doing something right, so a massive thank you for these nominations and this prestigious recognition."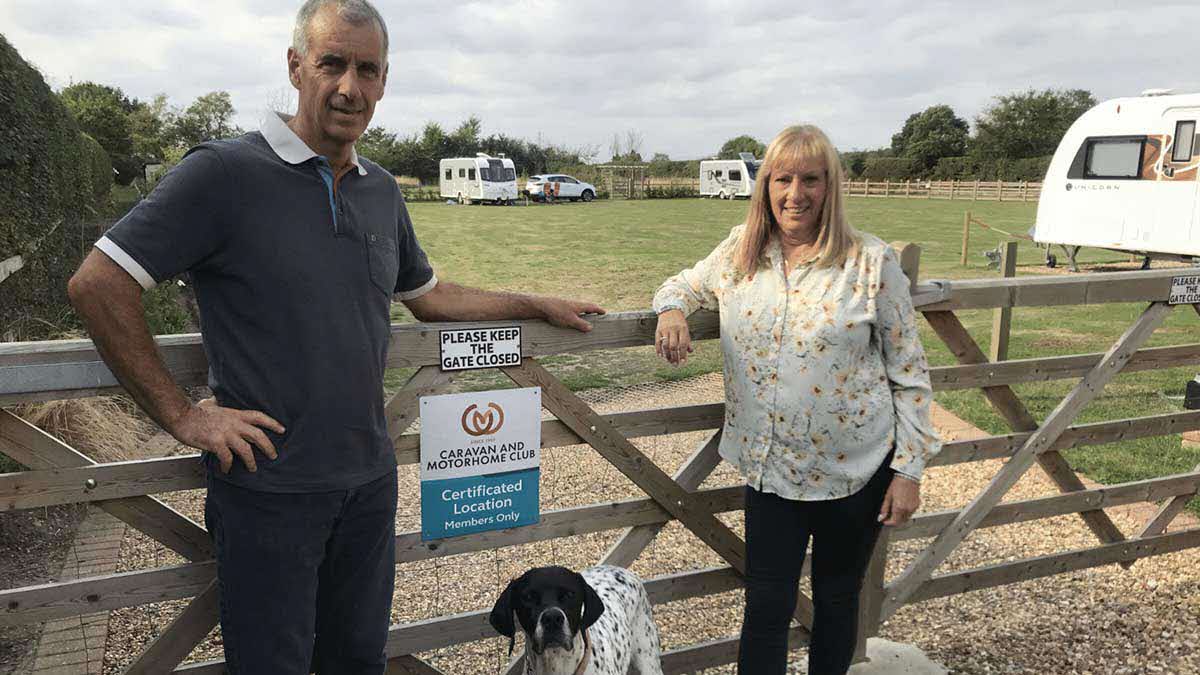 Garden House CL site is situated on the outskirts of Tattingstone Village, near Ipswich, within the grounds of owners Martin and Mandy Ackers home. The adult-only site has five grass pitches set in a meadow. Pitches are spacious, level and well drained, all with electric hook up points.
The CL site is dog-friendly for those on a lead and there is a fully fenced secure area where dogs can run free and play ball. The three quarters of an acre site has mostly been kept wild for nature and there is often an abundance of visitors including Mistle Thrush, Green and spotted Woodpeckers, Gold Finches and Skylarks. A short walk away is Alton Water where you can hire a bike or learn to paddleboard. Mandy Ackers comments: "We opened fully in August 2022 after five years of renovating our house and designing our CL site. Our first season has been truly amazing, meeting so many lovely people and we are looking forward to welcoming guests in 2023."
For small businesses anywhere in the UK and Northern Ireland such as a pub, a farm or a golf course with an expanse of land that would fit up to five caravans or motorhomes registering via the Caravan and Motorhome Club is easy. Owning a CL can be a hugely gratifying experience and anyone with enough land can apply.
For more information on the Caravan and Motorhome Club or for how to apply to become a Certificated Location owner, please visit www.camc.com.
About the Caravan and Motorhome Club
Champions of the great outdoors – from glamping to touring – the Caravan and Motorhome Club represents the interests of around one million caravan, motorhome, campervan and trailer tent owners across the UK. Founded in 1907, the Caravan and Motorhome Club has a wealth of experience and prides itself on offering great value and high quality campsites for tourers and glampers.
Caravan and Motorhome Club membership is just £56 per year and provides members with access to 2,700 quality campsites in the UK and overseas. The Club offers over 300 campsites across 14 countries in Europe including France, Spain and Italy amongst other destinations. Stays at these sites can be packaged with great ferry offers to create holidays that are protected by ABTA. The Club also offers a range of escorted and independent tours in Europe, Australasia, North America and Southern Africa, all of which are protected by ABTA. All members can take advantage of expert advice, overseas travel services, cover and insurance and exclusive member offers and discounts.
For further information about becoming a member of the Caravan and Motorhome Club, please visit www.camc.com or call 01342 318 813.
About Experience Freedom
Experience Freedom from the Caravan and Motorhome Club provides glamping accommodation in some of the most beautiful locations in the UK. Experience Freedom offers a choice of glamping accommodation, motorhome hire and tent camping, all of which are available to non-members. Caravan and Motorhome Club members receive a 10% discount on glamping and up to 10% off motorhome hire.
Experience Freedom is operated by the Caravan and Motorhome Club, a membership organisation with a wealth of experience in operating high quality campsites. To find out more, visit www.experiencefreedom.co.uk
Media Contacts:
For more press information, please email Nikki Nichol at the Caravan and Motorhome Club on nikki.nichol@camc.com or by calling 07771 834443.
Or contact the Four Communications press team, by emailing Victoria Eltis and Fleur van Heusde at camc@fourcommunications.com or call 07891 423322.