Heritage
Holker Hall & Gardens
Cark-in-Cartmel, Cumbria, Lake District, LA11 7PL
View on map
Two for the price of One on the Hall & Gardens ticket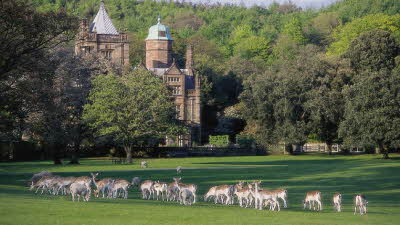 Holker Hall is the much-loved home of the Cavendish family and, with its award winning Gardens, is a wonderful place to visit. The Ilex Brasserie, Courtyard Café, Food Hall and Gift Shop complete your day.
Telephone: 01539 558328
Website: www.holker.co.uk
Location
Member offers nearby
Railways
Haverthwaite Station, Cumbria, Lake District, LA12 8AL
View on map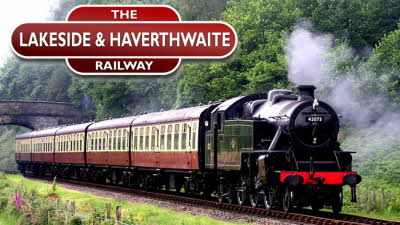 At Lakeside & Haverthwaite Railway travel back in time when you climb aboard our train. A memory of bygone years for some and new experience for others. A perfect addition to your Lake District adventure. The 20 minute journey takes you from Haverthwaite to Lakeside, the southern tip of Windermere.
Discovery
Old Blue Mill, Backbarrow, Newby Bridge, Cumbria, Lake District, LA12 8TA
View on map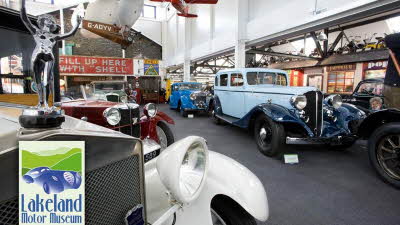 Feast your eyes on a unique collection of 30,000 exhibits that includes 140 classic cars and motorbikes. The Campbell Bluebird Exhibition is a tribute to the careers of Sir Malcolm and Donald Campbell and includes the Isle of Man TT race, a huge collection of bicycles, pedal cars, caravans and automobilia.
Animals
Melton Terrace, Lindal-in-Furness, Cumbria, Lake District, LA12 0LU
View on map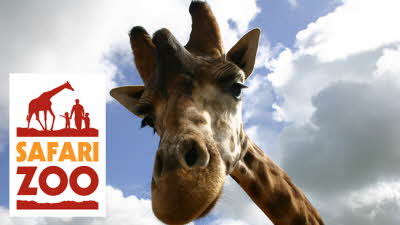 Safari Zoo is a genuine wildlife animal park, hand-feed giraffes, penguins, lemurs, kangaroos and more. Enjoy the childrens adventure playground and wander amongst animals as they roam or fly overhead in unique, natural environments whilst learning about sustainable practices.