New Zealand tours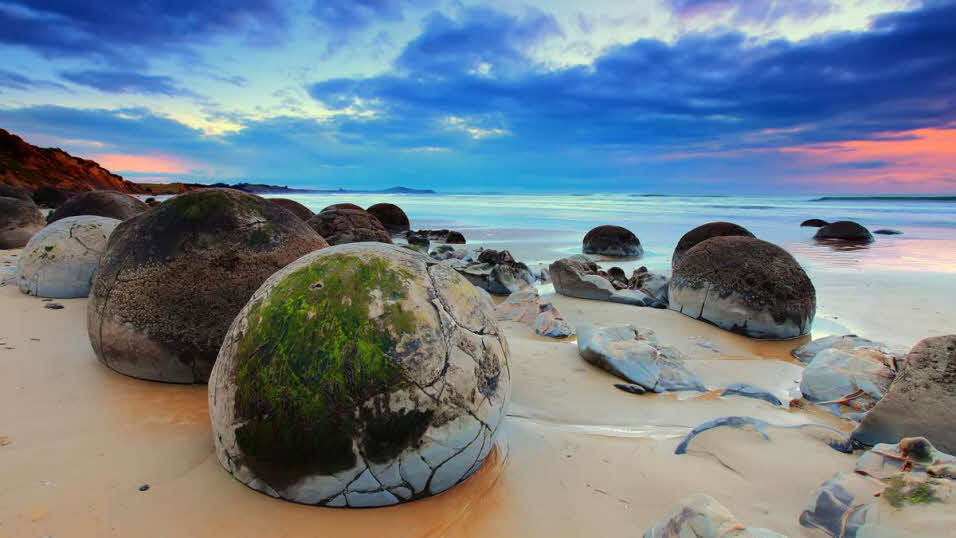 Hike like Frodo Baggins to Mordor (Tongariro National Park) for incredible views of snow-capped mountains or walk along the Fox and Franz Josef Glaciers. Exploring New Zealand on a tour means that you can experience as much of the island as possible in one trip!
Don't miss Lake Taupo's postcard views or try a glass (or two) of Sauvignon from the Marlborough Vineyards. Watch out for their native bird, the kea, on your travels – it'll eat strips of rubber from the windows of your motorhome.
Top driving tip: You can only park in the direction of traffic on your side of the road; if you're caught parallel parking on the wrong side you can be fined, or worse – towed!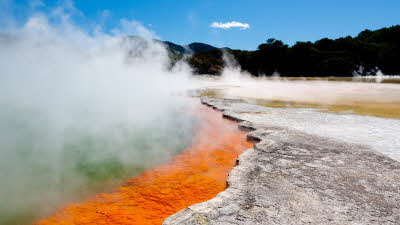 From Auckland to Christchurch - explore the Wonders of New Zealand on this independent motorhome adventure.
Helpful contacts
For general information about touring, driving, and accommodation:
New Zealand Tourism Board
New Zealand House
80 Haymarket
London
SW1Y 4TQ
Web: www.newzealand.com
Telephone: 020 7930 1662

The New Zealand Motor Caravan Association
P.O Box 72147
Papakura
Manukau 2244
Web: www.nzmca.org.nz
Telephone: (00 64) 929 854 66
To save the cost of a joining fee ($128) please ensure you quote your Caravan Club membership number when contacting the above organisation. (Subscription is $72.00) Membership includes ferry concessions, fuel card (for discounts), a travel directory with site and technical information, safaris and rallies.

The New Zealand Automobile Association Inc
P.O. Box 5
AA Centre
99 Albert Street,
Auckland 1
Web: www.aa.co.nz
Telephone: (00 64) 996 688 00
Touring information including wide selection of touring maps, route planning, suggested routes and campground details.

Details of Campsites can be found at: www.nzcamping.co.nz and www.travelplanner.co.nz
Campervan Hire Companies
Campervans.com
Web: www.campervans.com
Telephone 01579 351 332

Motorhome Bookers Ltd
Web: www.motohomebookers.com
Telephone 02071 932 873

Just Go
Web: www.justgo.uk.com
Telephone: 01582 842888

Kea Campers
Web: www.keacamper.com
Telephone: (00 64) 944 888 00 or (00 64) 335 928 20

Britz
Web: www.britz.com
Telephone: 00800 200 80801
Worldwide Tours brochure
Find escorted and independent tours in iconic destinations with fantastic itineraries