Black Knowl bookings to open
02/03/2017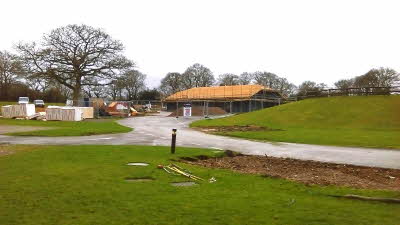 We'd like to make members aware that the redevelopments are progressing well at Black Knowl Club Site. We were anticipating opening bookings for this site from 1 March 2017, however due to late unforeseen changes we will now be opening bookings from 9am on Tuesday 7 March for stays from Friday 28 July 2017 onwards.
You'll be able to book online, via the app or by calling our Contact Centre team on 01342 327490.
Black Knowl is set in the picturesque New Forest, walking distance to Brockenhurst. Returning members will see a big difference, in addition to a new toilet block with dedicated family shower rooms and baby changing facilities, motorhome waste points are also being improved. The site will have 29 new hardstanding pitches, 18 of which will be fully-serviced. Improved access will ease congestion during busy times, and visitor parking is also being overhauled.
If you're looking to book a holiday in this area prior to the 28th July, we would like to suggest some fantastic alternative sites nearby which can be booked now, including:
We apologise for any inconvenience caused to any members who were expecting to be able to book from 1 March 2017.