Greenacres Farm
Askerswell, Dorchester, Dorset, DT2 9EN
View on map
Gallery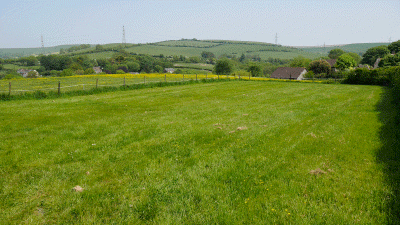 Prices
Map
Directions
You need to be a Club member to view directions to this Certificated Location. Log in
Sites key: Certificated Location
GPS:

Lat 50.733514 / Lon -2.672373

OS field ref:

SY526928

OS map ref:

194
Transport links
Daily public transport within 1 mile

Nearest port: Poole (35 miles)
Reviews
close panel
Greenacres Farm
There can't be many places where you can enjoy such magnificent views for this price! The site is about the size of a football pitch and easily accessible from the A35 but follow the directions carefully in the handbook. The village of Askerswell is a delight to wander around and the coastline is easy to get to through quiet scenic roads. the approach to the site is a bit narrow and tight but I've had to negotiate a lot worse. Getting the water from the farm yard was not a problem either but it was annoying that previous users of the tap (Not necessarily campers) kept leaving the hose lying on the ground or on a drain cover. We should all be more conscious of hygiene during this pandemic and I found the lack of thought a little disappointing. I'm certain that a quick modification could soon sort this issue out! There is some road noise from the A35 but this is more than compensated for by the benefits of the sites beautiful location, sunset views and the owners friendly disposition. Finally, on leaving the site with a caravan on tow I think it would be dangerous crossing the A35 heading west to Bridport, there's not enough room for the trailer in the central refuge on this very fast road. Be very careful if you choose to.
Greenacres Farm
Access is via a narrow lane which is quite busy. The turn in to the field is via a normal agricultural galvanised gate and is extremely tricky. As stated there is no water - this is available at the farm. A very basic site which is reflected in the price. The lady at the farm is very pleasant.
Greenacres Farm
This is a basic site to get away from everything & get back to a time before the luxuries we expect nowadays. If you can do that this is a lovely small field where you have nice undulating views & unhindered country sounds & way of life. Nice owners as well.