New European campsites
21/02/2023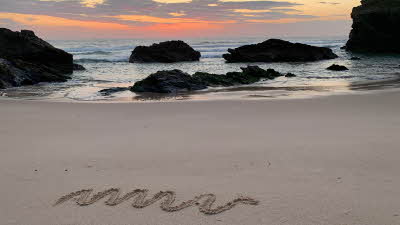 Get away for less this summer with the Caravan and Motorhome Club's new European campsites from just under £14 per night
For tourers looking to get away for less this summer, the Caravan and Motorhome Club offers great value across its European campsites with free activities available all summer and prices starting at under £14 per night*.
Whether looking for an active adventure trip, one that is culturally focused or just to rest and recuperate, the Club offers over 300 quality campsites to choose from in 14 different countries, so there are plenty of options whatever your holiday taste.
Now with a further 19 new campsites across France, the Netherlands, Belgium, Spain, Portugal and Italy, Club members have even more choice for their European adventure in 2023. By booking now, members can take advantage of early bird booking offers and make the most of the Caravan and Motorhome Club's lowest price guarantee on campsites, Eurotunnel and ferry crossings. What's more, members can save up to 20 percent on bookings.
Here is a selection of new European campsites available from the Caravan and Motorhome Club:
France
Camping Le Picard, Tournieres, France
This small rural site in Calvados offers an easy reach from the beaches of Normandy and visits to the town of Bayeux. With an on-site pool, fishing lake, play area and snack bar, Camping Le Picard offers an ideal location for all. Prices start from £19.40 per night.*
Camping InNature Arques, Occitanie, France
With a backdrop of the Corbieres Mountains and only one hour's drive from the Mediterranean, this site is located right by Lake Arques where members can take in the breath-taking forest and mountain views. Camping InNature offers a number of activities including paddle boarding, canoeing, fishing, horse riding or enjoying the aqua park on site. Prices start from £20.69 per night.
Le Chateau des Tilleuls, Port le Grand, France
With a variety of onsite entertainment and children's facilities, this medium-sized campsite is perfect for families in high season – where kids can splash around in the pool, play in the children's area or practice their swing at mini-golf. Prices start from £19.48 per night.
La Garangeoire, Saint Julien des Landes, France
This five star campsite, La Garangeoire is nestled in the heart of a 200 acres tree-filled park and only a 15-minute drive from Vendeen beaches. Surrounded by a number of tourist attractions such as the Puy Du Fou theme park, the towns of Bretignolles sur Mer and Les Sables D'Olonne, it serves as a perfect culture and adventure-filled base. Prices start from £22.41 per night.
Belgium and the Netherlands
Kindervreugde, Adinkerke, Belgium
This small and peaceful campsite is situated only 500 metres from the Plopsaland theme park and next to a tram that visitors can take to explore all the Belgian coastal cities. The sandy beach of De Panne is also not fair away. Prices start from £20.47 per night.
Ardennen Camping Bertrix, Bertrix, Belgium
A four star campsite located in stunning surroundings that are perfect for those who like to hike, cycle or canoe. Visitors can also revel in the cultural town of Bertrix only 2km away that includes local markets and regular events in the square. The campsite includes two swimming pools, a playground, sports field and an adventure forest for smaller children. Prices start from £21.34 per night.
Ter Leede Leerdam, Leerdam, the Netherlands
Set in a nature reserve close to the river Linge, Ter Leede Leerdam is a small-scale, car-free campsite with a peaceful ambiance. An ideal location for couples, who seek a quieter holiday, this is a place for cycling and hiking the South Holland landscape of picturesque villages and old windmills. Prices start from £22.53 per night.
Vorrelveen, Beilen, the Netherlands
An oasis of peace and quiet, set in the heart of rural Drenthe, Vorrelveen site is a perfect location for nature lovers. With its own herb garden for guests to use, visitors can bask in the slow pace of the Dutch countryside and the nearby National Parks – Drents, Friese Wold and Dwingelderveld. Prices start from £14.66 per night.
Spain and Portugal
Los Olivos de Xivert, Castellon, Spain
Nestled between the mountains and coast on the edge of a natural park in the east coast of Spain, Los Olivos de Xivert campsite offers a quiet summer family holiday. With a spacious pool and restaurant on-site, guests can relax in the Spanish sun. Prices start from £13.91 per night.
Costa do Vizir, Porto Covo, Portugal
On the charming Alentejo coast, just 450 metres from Praia Grande beach and only a 10-minute walk from the picturesque village of Porto Covo, a holiday to Costa do Vizir campsite allows guests to experience surfing, diving, fishing and boat trips – or just recuperate on a lovely Portuguese beach. Prices start from £18.97 per night.
Italy
Camping Village Roma Capitol, Roma, Italy
For those who seek to visit the architectural wonders of Rome, while still being able to relax and play sport, with three pools – including an Olympic sized pool - two tennis courts and a football field, Camping Village Roma is the perfect location. What's more, this campsite is only a short distance to the sandy beaches of Ostia. Prices start from £33.97 per night.
Camping Village Mare Pineta, Duino-Aurisina, Italy
With a pool, gym, free scuba diving taster sessions and the hiking trail that leaves directly from the site along the cliff tops, Camping Village Mare Pineta – located above Sistiana Bay, offers an idyllic Italian getaway for those looking to explore. Prices start from £34.14 per night.
European crossings – lowest price guarantee
The Caravan and Motorhome Club offers the widest choice of crossings and is an impartial partner of all the major operators, ensuring tourers have the best choice.
The Club negotiates great deals with the ferry companies, Eurotunnel and its European campsites, offering members a 'lowest price guarantee'. The online booking system can easily show the best fares and deals when planning a trip, meaning members can save money wherever possible.
Members of the Caravan and Motorhome Club can also benefit from Red Pennant emergency assistance to keep them protected when travelling across Europe. This travel insurance has been specifically designed for touring holidays and includes options of motoring breakdown cover or personal travel insurance for single-trip or annual multi-trip cover. Cover options include European breakdown roadside assistance, vehicle and passenger repatriation, continuation of holiday travel, medical emergency and ski cover. When travelling with one of the Caravan and Motorhome Clubs' European tours, members feel at ease with Red Pennant insurance – which even has access to a 24-hour, multi-lingual emergency assistance line with all assistance requests managed by Club staff.
For more information on The Caravan and Motorhome Club's European summer sites, please see: camc.com/summerholiday
Notes to Editors
* all prices based on caravan or motorhome pitch for two adults.
About Caravan and Motorhome Club
Championing and helping its members get more from the great outdoors, whether glamping or touring, the Caravan and Motorhome Club represents the interests of over 1.1 million caravan, motorhome, campervan and trailer tent owners across the UK. With over 115 years of knowledge and expertise, the Club has a wealth of experience and prides itself on offering great value and high quality campsites for tourers and glampers.
Caravan and Motorhome Club membership is just £59 per year and provides members with access to over 2,700 quality campsites across the UK and Europe. As the UK's No. 1 rated touring club* we make sure members get the most from their membership, saving them money with great value offers whether touring or at home. Since 2018, the Club has saved members over £11 million via Member Offers and its Club Shop.
The Club's everyday savings help members get more from the great outdoors while saving money. Members will save £15 per night on UK Club campsites anytime throughout the year – recuperating their membership cost back in only four nights! Members can save on touring essentials with up to 10% off in the Club Shop, deals on caravan cover and five star insurance. They can also take advantage of leisure and family time savings with up to 50% off on days out including award-winning attractions and experiences and with the Club's outdoor partners including the likes of Cotswold Outdoor, Mountain Warehouse, National Tyres and many more.
The Club offers over 300 campsites across 14 countries in Europe including France, Spain and Italy amongst other destinations. Stays at these campsites can be packaged with great offers on Eurotunnel and ferry crossings at the lowest price guaranteed to create holidays that are protected by ABTA. The Club also offers a range of escorted European tours which are protected by ABTA. Plus escorted and independent tours in Australasia, North America and Southern Africa which are also fully protected, either by ABTA or ATOL when a flight is included. All members can take advantage of expert advice, overseas travel services, cover and insurance and exclusive member offers and discounts.
For further information about becoming a member of the Caravan and Motorhome Club, please visit www.camc.com or call 01342 318 813.
*As rated on Trustpilot
About Experience Freedom
Experience Freedom from the Caravan and Motorhome Club provides glamping accommodation in some of the most beautiful locations in the UK. Helping members get more from the great outdoors, Experience Freedom offers a choice of glamping accommodation, motorhome hire and tent camping, all of which are available to non-members. Motorhome hire, including some discounted hire schemes can be found here https://www.experiencefreedom.co.uk/motorhome-hire/
Experience Freedom is operated by the Caravan and Motorhome Club, a membership organisation with a wealth of experience in operating high quality campsites.
Caravan and Motorhome Club members can save up to 10% on glamping accommodation for their friends and family staying at the campsite at the same time, it is automatically applied to the booking when the membership number is used. To book friends and family, simply call on 01342 777533 to make a booking with your Club membership card.
To find out more, visit www.experiencefreedom.co.uk
Media Contacts:
For more press information, please email Nikki Nichol at the Caravan and Motorhome Club on nikki.nichol@camc.com or by calling 07771 834443.
Or contact the Four Communications press team, by emailing Victoria Eltis and Fleur van Heusde at camc@fourcommunications.com or call 07891 423322.