Blackshaw Moor unveils WW2 plaque
25/08/2015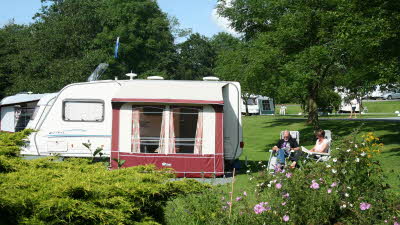 The plaque will be placed on a gatepost from the original campsite entrance in Staffordshire on 16 September. Photos of the site will also be displayed so visitors can see what the Polish campsite looked like.
This year sees the 70th anniversary of the end of World War 2, and it was with this in mind that staff at Blackshaw Moor Club Site decided to uncover the lesser-known history of the area.
The land at Blackshaw Moor has a rich history having been occupied by allied troops and then their families up until 1964. The staff at the site worked with two members of the Polish community to find out more about the camp that used to stand there.
The American 565th US Anti-aircraft battalion first used the site as a transit camp in 1943, and were stationed there in readiness for the attack on Europe. The Polish troops then used the site in 1946, and their families came to live with them at the end of the war when they couldn't go home because of the Russian threat.
Most of the people who lived at the camp site would have worked in the local quarries, so the site was significant to the local community. Old buildings can still be seen on an adjacent field at the site to this day.
Blackshaw Moor Club Site is based in Staffordshire on the south side of the beautiful Peak District. It's a great site for families, has stunning views nearby and the facilities have been recently refurbished.
Book your break at Blackshaw Moor Club Site.