Even more reasons to visit beautiful Meathop Fell
29/05/2015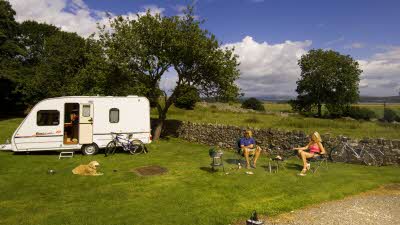 From garden shows, to beer festivals, from the exhilarating Cartmel races, to spending lazy days in Grange over Sands. Experience the delights of the splendid town, its views, and events such as the Sunday afternoon Bandstand Concerts.
Take a stroll across to the Promenade to see the artists at work beside the breathtaking estuary, with sweeping views across Morecambe bay.
A stay at Meathop Fell will provide memorable trips to places you may otherwise miss if just staying focused on the tourist guides.
Their 'Fresh Air Fix' walks are filled with awe inspiring vistas, wildlife, and a chance to get away from hubbub of every day life.
The site is open all year and like to assist members with helpful suggestions, such as where to visit, where to eat and, whats going on in the area.
If you are lucky enough to be at Meathop for the famous Cartmel races, to experience the stunning backdrop of the English Lake District, be sure to join in the occasion with picnic, parties all set in the centre of the course whilst the horses race around you!
There are eight race days scheduled each year throughout the summer months, for more details call the site to check availability.
2015 dates for your diary
Cartmel Race Days
25 and 27 May | 26 and 28 June | 18 and 20 July | 29 and 30 August
Holker hall Garden Festival
29 - 31 May
Cartmel Agricultural Show
5 August
Grange over Sands Annual Edwardian Festival
13 June
Westmorland Show - Crooklands near Kendal - LA7 7NX
10 September
Music in the park - Grange over Sands
Sunday Afternoons 2pm -4pm (every Summer Sunday)
Cumbria Steam Gathering - Cark Airfield
25 and 26 July
Historic Vehicle Day
9 August