Troutbeck Head summer fun day
07/08/2015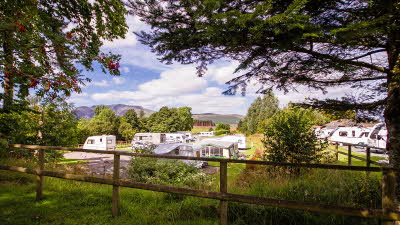 On Saturday 22 August Troutbeck Head Club site will be holding their summer event extravaganza with donations going to Patterdale Mountain Rescue.
There'll be lots for adults and kids to enjoy on the day, including great food, excellent music and fun games.
Enjoy a blend of acoustic guitars and harmonious vocals with the return of last year's band, Something Like This.
There'll also be:
delicious barbecued food and fish and chips
games like 'Shove a £1, Win a Bottle' (with a bottle of booze up for grabs)
flamingo puzzle, anagrams, and a football quiz!
The event will also have six vintage tractors on site for visitors to see and there'll be falconry flight displays and demos on looking after avian wildlife for the nature enthusiasts.
Patterdale Mountain Rescue will also be using their years of expertise teaching visitors how to stay safe while out walking.
They're a registered charity run by volunteers who have specialist mountaineering and first aid skills, and have been doing rescues for over 50 years!
Book your stay at Troutbeck Head Club site now and join the fun!
As if that wasn't enough...
On Saturday 10th September the Stage 5 Tour of Britain cycling event will be going from Prudhoe to Hartside Fell. The route will be coming close to Troutbeck Head having started on September 8 in Cockermouth. For more information, visit the Tour of Britain website.