Tour of Britain 2017 - coming to a site near you
Watch history in the making this September as the UK's famous cycling race, Tour of Britain weaves its way through major towns and cities, past the doorsteps of many of our sites.
Composed of eight stages, this cycling event sets off on Sunday 3 September from Edinburgh and reaches the final leg in Cardiff on 10 September.
Which sites will be near the Tour of Britain 2017?
Stage 1 | Sunday 3 September
Edinburgh to Kelso
Starting at the Royal Mile in Edinburgh at 10.30am, this historic and cultural city will be bustling with excitement following its 70 year Fringe Festival celebrations that take place in August. The route heads across East Lothian which boasts stunning views of the coastline and countryside before it journeys south-west to the Scottish Boarders, a fantastic area for long distance road and mountain biking.
On-route Club sites:
Stage 2 | Monday 4 September
Kielder Water and Forest Park to Blyth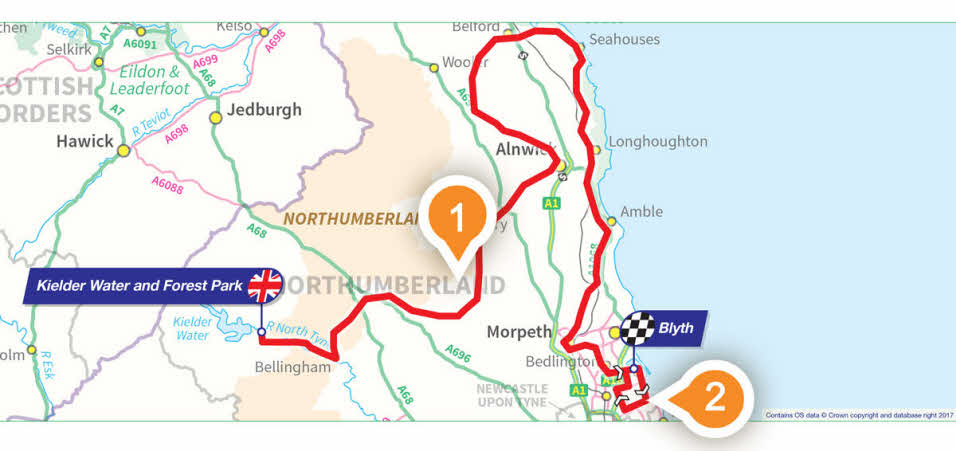 Witness the longest stage of this year's tour as it arcs up through Kielder Forest Park to Bamburgh, then down the Northumberland coast (an Area of Outstanding Natural Beauty) towards Blyth. The event starts at 10am.
On-route Club sites:
Stage 3 | Tuesday 5 September

Normanby Hall Country Park to Scunthorpe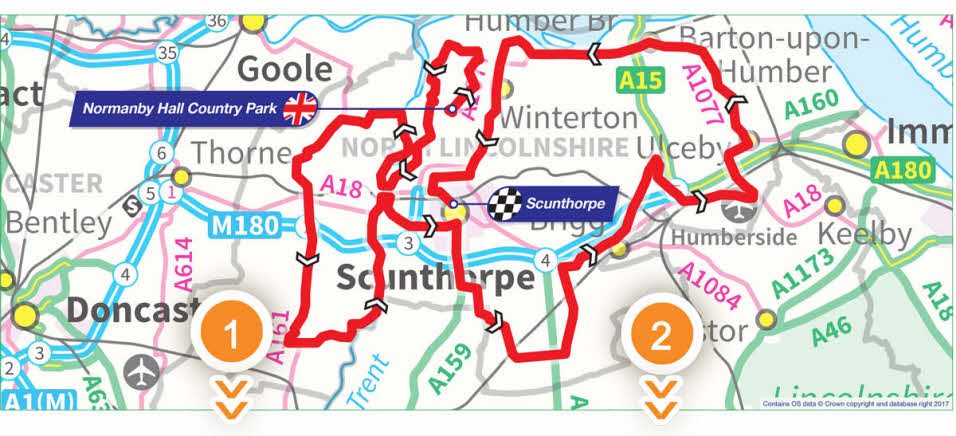 From 11am, the third stage loops around North Lincolnshire, passing through historic towns and villages such as Barton-upon-Humber, Brigg, Epworth and Owston Ferry. This terrain is well suited for road and mountain bikes, with miles of rural cycle routes and walking trails that cross nature reserves and country parks.
On-route Club sites:
Stage 4 | Wednesday 6 September

Mansfield to Newark-on-Trent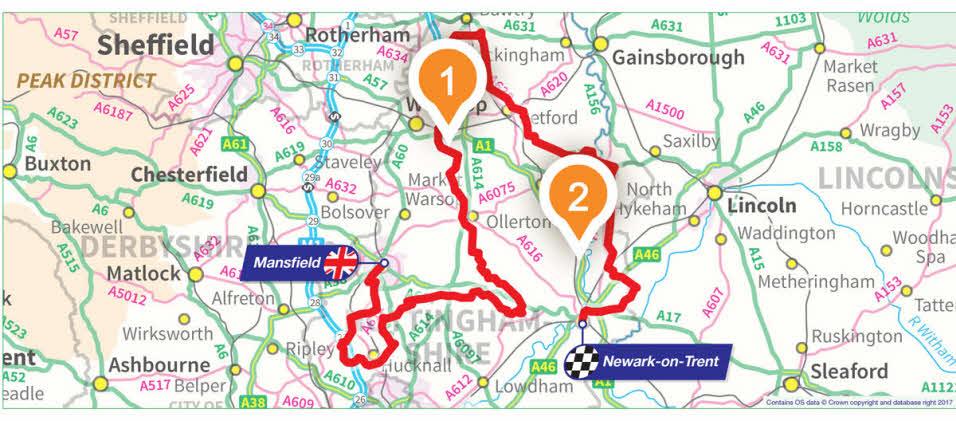 Held in Nottinghamshire stage four kicks off at 10.45am in Mansfield and snakes its way around the countryside to finally end in Newark-on-Trent. Spectators are expected to spur the cyclists on as they head through the towns of Eastwood, Southwell and Worksop. They'll pass Sherwoord Forest made famous by the tales of Robin Hood and Clumber Park, home to Clumber Lake and our own Clumber Park Club site.
On-route Club sites:
Stage 5 | Thursday 7 September
Clacton - The Trending Stage Individual Time Trial

Riders will race against the clock in this time trial stage, held in Essex from midday. The route is a 16 kilometre circuit along the Essex coast and helps to shape the participants' position for remainder of the competition.
There are no Club sites along the route but you could try these alternative nearby Certificated Location sites instead:
Stage 6 | Friday 8 September
Newmarket to Aldeburgh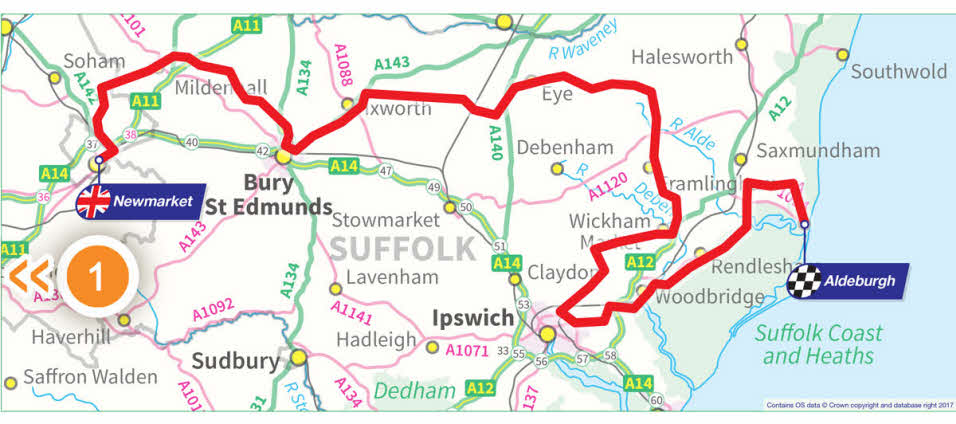 Setting off at 10.30am from Newmarket, stage six heads west towards the Suffolk Coast. The route passes Mildenhall, Bury St Edmunds, Ixworth, Ipswitch and Woodbridge before running alongside the Suffolk Heath, an Area of Outstanding Natural Beauty. Suffolk is home to Sutton Hoo, a 255 acre National Trust estate that's famous for its ancient burial mounds and Saxon king treasure hoard – worth a visit if you're in the area.
On-route Club sites:
Stage 7 | Saturday 9 September
Hemel Hempstead to Cheltenham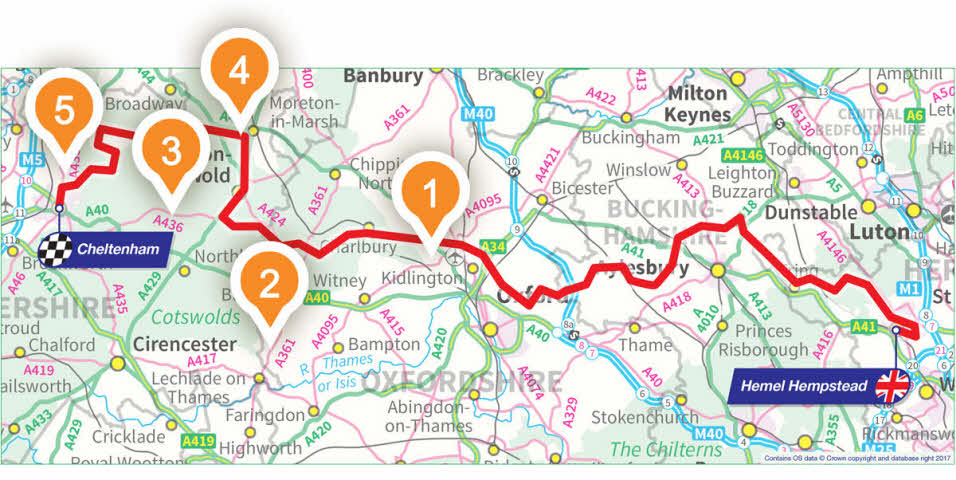 Stage seven of the tour is a more linear route through Oxfordshire. Starting at 10.30am in Hemel Hempstead, the tour straddles the Chiltern Hills to the Cotswolds, both of which are Areas of Outstanding Natural Beauty. Finally, it ends in the spa town of Cheltenham which will be hosting its very own festival of cycling, where you'll find bike hire, info on local bike routes and food stalls too!
On-route Club sites:
Stage 8 | Sunday 10 September
Worcester to Cardiff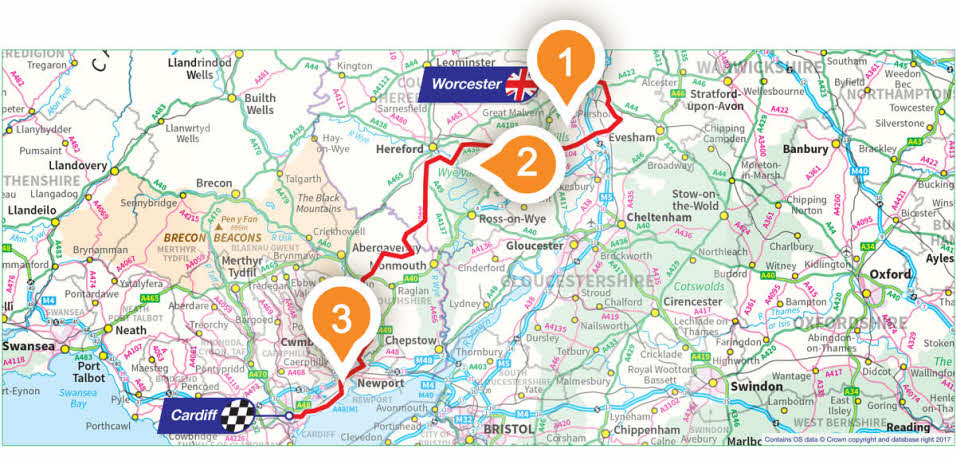 Tour of Britain's grand finale is bound for Wales. Setting off at 10.30am, the route leaves Worcester and travels south-west, through Hereford, Monmouth, past Newport and finishes in Cardiff. On the way, the route clips over the Wey Valley, an Area of Outstanding Natural Beauty and passes through picturesque market towns such as Abergavenny which is best known for being located beside the Sugar Loaf Mountain.
On-route Club sites: