The Bristol to Bosphorus Challenge in association with the Caravan and Motorhome Club
15/03/2018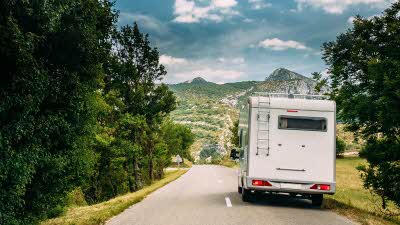 This epic adventure, taking in some of Europe's most iconic cities and spectacular landscapes, aims to inspire holidaymakers to venture abroad and experience great journeys for themselves. The intrepid group of explorers will leave Bristol on 9 April and begin their odyssey which will see them visit 21 countries in as many days. The 'Bailey to Bosphorus Challenge' will set off from the Bailey's South Liberty Lane production facility in Bristol, travel through Europe across the Bosphorus strait in Turkey, into Asia as far as the coast of the Black Sea and then back again.
The tour will travel through: UK, France, Switzerland, Italy, Slovenia, Croatia, Bosnia, Montenegro, Albania, Macedonia, Greece, Turkey, Bulgaria, Romania, Hungary, Austria, Slovakia, Czech Republic, Germany, Belgium and Holland.
Nick Lomas, Director General of the Caravan and Motorhome Club said, "Whether people want to travel 5,000 miles or 50 miles, the Club is here to provide support, offer advice, guidance and also to inspire people to try different locations and cultures. We are very proud to be supporting this latest adventure and I am hugely excited to be joining the tour for five days when we will be visiting seven different countries."
The Caravan and Motorhome Club is Europe's biggest touring community for caravanners, motorhomers and campers with over 111 years of experience. The Club offers access to stunning locations in the UK, Europe and Worldwide. The Club's one million members are a true community who share advice and tips with fellow members.
The leisure vehicles on this grand tour that will be home to the crew will be two Bailey caravans and one motorhome. The team will experience a wide range of road and weather conditions along the route which will highlight how modern leisure vehicles are perfectly equipped to handles varying climates and conditions.
Talking about the forthcoming trip, Bailey Marketing Director, Simon Howard, said, "The forthcoming Bristol to Bosphorus Challenge looks set to be one of the most demanding yet not only because of the distances involved but also because of the sheer variety of road and weather conditions we are likely to encounter. The twenty-one day adventure will also show that you are really only limited by your imagination as to where a caravan or motorhome can take you."
As they travel across the continent the team will post regular blogs/vlogs and social media updates via the Caravan and Motorhome Club and Bailey of Bristol social media channels details of which are as follows:–
Caravan and Motorhome Club:
Web site = https://www.camc.com
Facebook = Caravan and Motorhome Club
Twitter & Instagram= @candmclub and #Bristanbul
Bailey of Bristol:
Facebook = Bailey of Bristol
Twitter & Instagram = @BaileyofBristol and #Bristanbul
About Bailey of Bristol:
The Bailey of Bristol website has full details of all its leisure vehicles, its Alu-Tech construction system and retailer network, plus the latest Bailey news, videos, blogs, Bailey Parts Direct and the Bailey Owners Club: www.baileyofbristol.co.uk.
Founded in 1948, Bailey of Bristol is the longest established UK independent manufacturer with 70 years' experience in caravan production and design. During this period the family-owned business has grown to become not only the UK's number one caravan brand accounting for approximately one-in-three new caravan sales, but also one of the largest in Europe. More recently, in 2011, the company has brought this same level of expertise to the motorhome market, as well as expanding to new export markets in Australia, New Zealand and South Korea.