Sites in Luxembourg
Tour Luxembourg in your caravan or motorhome and you'll fit it all in in one visit. You'll feel like you're in a fairytale as you drive through enchanting villages overlooked by grand medieval castles.
Visit the capital, Luxembourg City, and in particular Chemin de la Corniche – hailed as 'Europe's most beautiful balcony'. Walk along the promenade as it winds its way over the 17th-century ramparts capturing views over the river canyon. It's a two-hour walk so leave the heels behind.
If you're a bit of a wine buff, head to the Moselle Valley in your caravan or motorhome. It's relatively small for a wine region but the banks of the Moselle River are lined with vineyards.
For those of you that are after a touch of adventure, head to Mullerthal for an astonishing network of hiking trails cutting across narrow ravines and strange rock formations.
We recommend that you book a stay at the following caravan sites in Luxembourg – all have been inspected by us – so you can expect high standards.

Did you know you could save money when you book your ferry crossing and campsite or overseas site night vouchers together?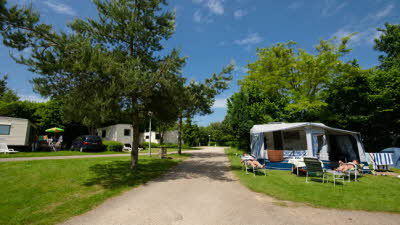 Overseas site
Total pitches: 572
No. touring pitches: 223
Address 1 Um Birkelt, Larochette, 7633, Luxembourg
Facilities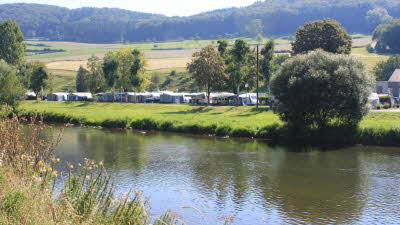 Overseas site
Total pitches: 130
No. touring pitches: 130
Open 01 Apr 2020 to 31 Oct 2020
Address 2 Um Gritt, Ingeldorf, 9161, Luxembourg
Facilities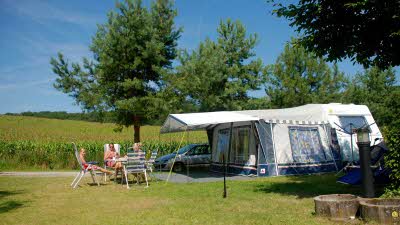 Overseas site
Total pitches: 390
No. touring pitches: 224
Open 03 Apr 2020 to 01 Nov 2020
Earliest arrival time 13:00
Address Rue Nommerlayen, Nommern, L 7465, Luxembourg
Facilities
At a glance
When to go: early summer
Don't miss: Chemin de la Corniche
Motorway speed limit: 56mph (caravan) 68-81mph (motorhome under 3.5t) 68-81mph (motorhome over 3.5t)
Driving tip: They're hot on windscreen wipers – it's an offence for them to be broken
Top questions
How do I book an overseas site?
Overseas site bookings can be made online. Discounts are common when you combine a site booking with your ferry or Eurotunnel crossing.
Does the Club take deposits for overseas bookings?
Yes, deposits for overseas bookings are calculated at 20% for a site and 25% for a ferry (unless it is a non-refundable ferry/Eurotunnel in which case full payment is due at time of booking). The final balance is due 10 weeks prior to travel.
Is the standard of overseas sites similar to that of the UK?
European sites are star-rated by local authorities and will have different standards and regulations to the UK. The Club's site inspectors ensure they are of a high standard for our members.
This is my first visit abroad with my caravan/motorhome. How can the Club help?
The Club's first time abroad section explains everything you need to know about going on your first overseas touring holiday.