We're taking the Bristol to Bosphorus Challenge
19/03/2018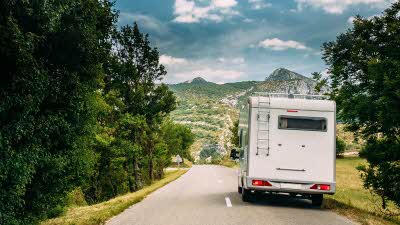 Travelling through Europe for 5,000 miles from Bristol to Turkey, we're taking on the latest challenge - the Bristol to Bosphorus Challenge - alongside leisure vehicle manufacturer Bailey of Bristol.
What is the Bristol to Bosphorus Challenge?
Taking in some of Europe's most iconic cities and spectacular landscapes, we're looking to inspire you to venture abroad and experience great journeys in your caravan or motorhome.
Our group of explorers will leave Bristol in two caravans, one motorhome and a campervan on 9 April and begin the epic journey across Europe, taking in the sights of 21 countries in as many days.
Where are they going?
The 'Bailey to Bosphorus Challenge' will set off from the Bailey's South Liberty Lane production facility in Bristol, travel through Europe across the Bosphorus strait in Turkey, into Asia as far as the coast of the Black Sea and then back again.
The tour will travel through: UK, France, Switzerland, Italy, Slovenia, Croatia, Bosnia, Montenegro, Albania, Macedonia, Greece, Turkey, Bulgaria, Romania, Hungary, Austria, Slovakia, Czech Republic, Germany, Belgium and Holland.