Mini tours to take in the UK and Europe this year
09/02/2018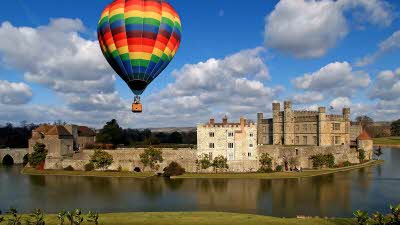 To help you plan your getaways for the year ahead, we've put together a selection of mini touring itineraries across the UK and Europe.
Cornwall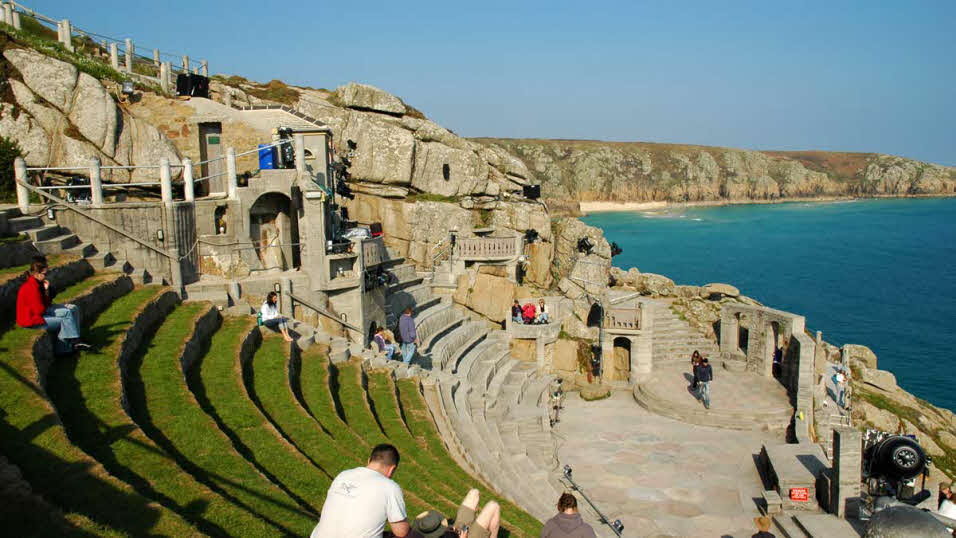 Begin your tour at the most south-westerly site in the UK, Trevedra Farm, which offers dramatic coastal views over Land's End and the Isles of Scilly. Beautiful golden sandy beaches are a short 10 minute walk away and the Minack Theatre perched on the cliff edge is a must, there's a full programme of drama, musicals and opera!
Next up drive just over 14 miles to Marazion Club Site near the small village of St Hilary. From Marazion you can easily access St Michael's Mount (a tiny rocky island crowned by a medieval castle, garden and church) just a few minutes away on foot across the causeway at low tide or by short ferry crossing at high tide. Also recommended is a visit to the beautiful seaside town of St Ives, just a short train ride away from nearby Lelant Saltings station.
Complete your mini-tour at Treamble Valley Club Site one of the prettiest sites in Cornwall. Explore the area by bike or join the Camel Trail; an 18 mile trail which follows a disused railway line, you can even stop at Camel Valley Vineyard en route.
Stay at: Trevedra Farm Affiliated Site, Marazion Club Site and Treamble Valley Club Site


South West Coast of Scotland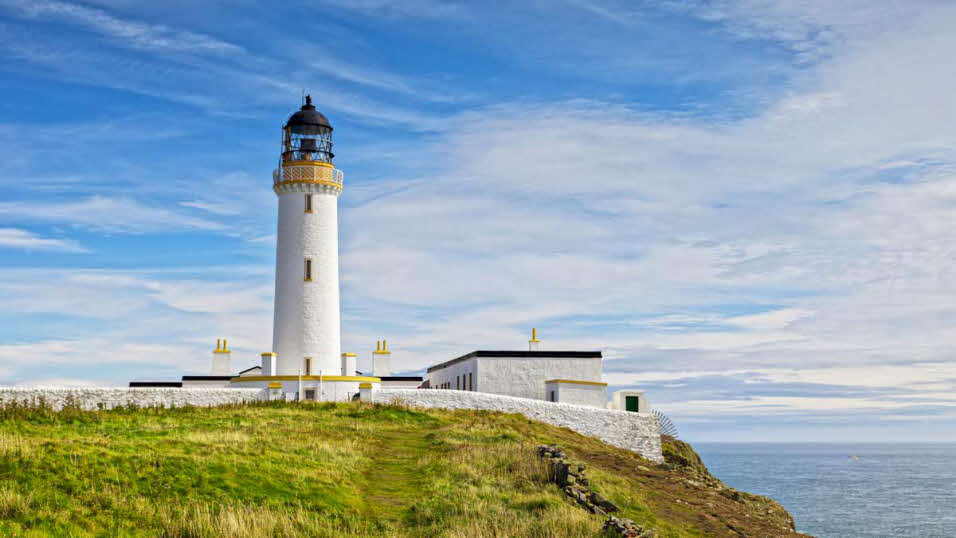 The South West Coast 300 (SW300) is often overlooked for the well-known North Coast 500, however this tour highlights part of this quieter route and beautiful area as recommended by a member who knows it well. First stop is Garlieston Club Site, over 70 years ago the nearby Wigtown Bay was used as a prototype and testing harbour (known as a Mulberry Harbour), which was vital to the success of the D-Day Landings. Wigtown is also a book lovers haven as it was officially designated Scotland's National Book Town in 1998. Among other attractions are Whithorn an area of archaeological importance and possibly Scotland's earliest town, and the picture postcard Isle of Whithorn also known as the Machars peninsula, which is designated an outstanding conservation area.
The SW300 route continues along the A747 to re-join the A75, from here visit the Rhins of Galloway and stay at New England Bay Club site. With this site as a base, visit the spectacular Mull of Galloway to climb the 115 steps to the top of the lighthouse or stroll along the cliff top and view wildlife in abundance from dolphins, porpoises and many seabirds. It's also the perfect place to explore Scotland's Garden Route, with six spectacular gardens to visit – at their best from May to June. Before leaving the Rhins, a visit to the very pretty village of Portpatrick with its tiny harbour is well worthwhile.
Next head north to The Ranch Affiliated Site, a convenient location for a visit to Culzean Castle and Country Park where you can discover over 40 buildings and follies, a deer park and there's a lovely café and gift shop. Another worthwhile visit is the Robert Burns Centre in Alloway where you can explore the works of one of the world's best known poets.
Stay at: Garlieston Club Site, New England Bay Club Site and The Ranch Affiliated Site


Central Scotland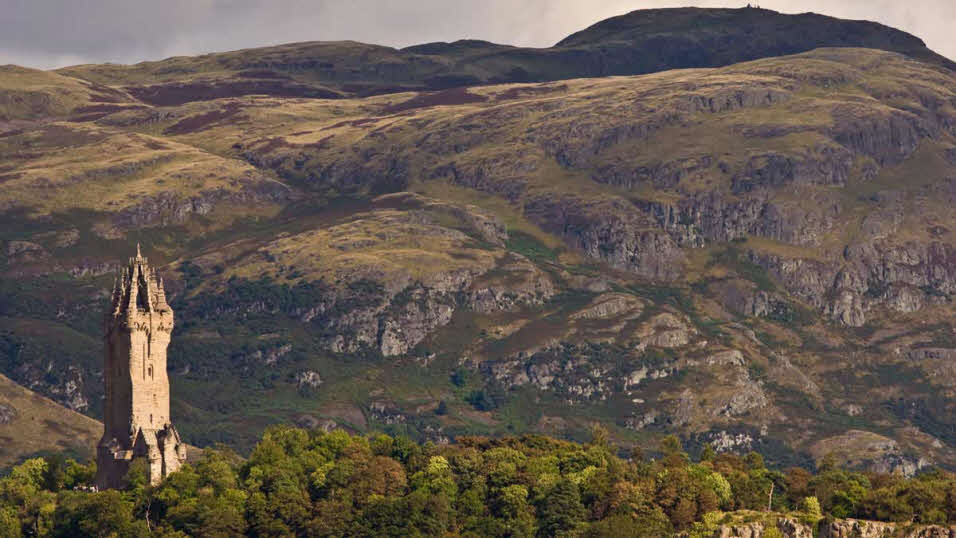 Begin your tour at Strathclyde Country Park Club Site, where M&Ds theme park and the many attractions of Glasgow and Edinburgh are sure to keep your attention for a while. Then head 33 miles north through mouthwatering countryside to Blair Drummond Affiliated Site near the historical city of Stirling, with beautiful Loch Lomond on the doorstep.
Complete your mini-tour at Maragowan Club site, just 31 miles further north near Killin, where hillwalking, cycling, water sports, fishing and nature spotting are all part of the draw. All the while, the views are incredible.
Stay at: Strathclyde Country Park Club Site, Blair Drummond Affiliated Site and Maragowan Club Site
Take a look at more of our Scottish itineraries.
Cotswolds and West Midlands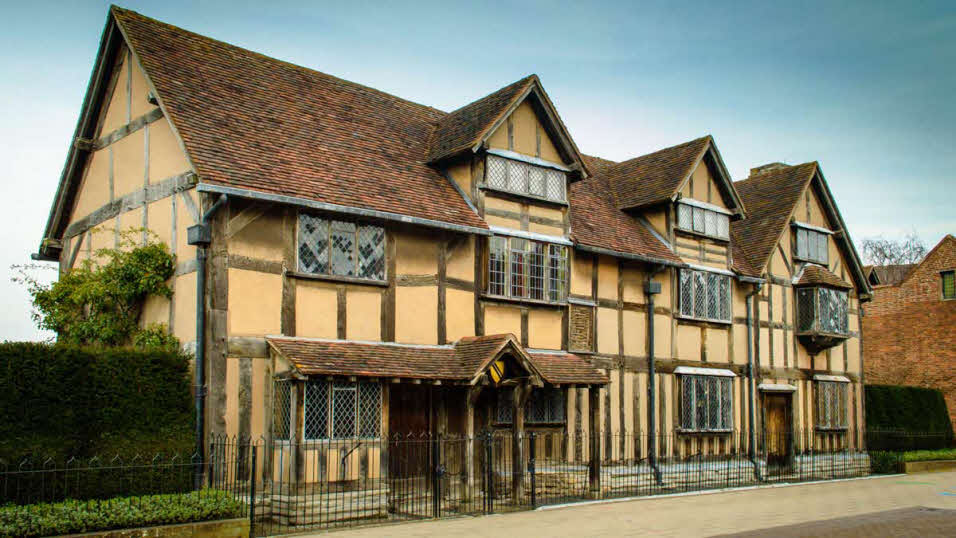 Start at Warwick Racecourse Club Site to enjoy the medieval splendour of Warwick Castle (Entry prices from £15.30 [confirmed until 31 March 2018]) and Stratford-upon-Avon, the birthplace of William Shakespeare, then drive 48 miles west through rolling countryside to our Malvern Hills Club site.
Once you've had your fill of this Area of Outstanding Natural Beauty (ANOB), finish your mini-tour at our attractive Burford site, 51 miles south-east, which sits tantalisingly close to the fabulous Cotswolds ANOB. A couple of days here will relax your body and mind, although the chance to experience wildlife spotting and water sports at the Cotswold Water Park should not be missed.

Stay at: Warwick Racecourse Club Site, Malvern Hills Club Site and Burford Club Site
North Wales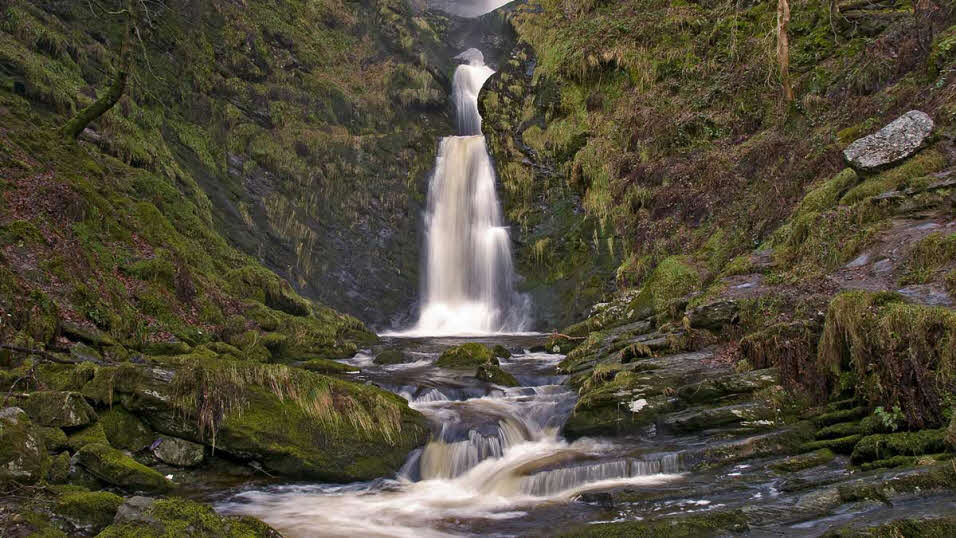 Start this tour at Min-Y-Don Affiliated Site on the glorious north-west coast of Wales at Harlech, the ideal base for golfers, anglers and climbers. Then head 12 miles inland for a stay at our beautiful Coed-Y-Llwyn site in the heart of the stunning Snowdonia National Park – some of the best walking country in the UK is here, while mountain bikers, water sport enthusiasts, steam railway buffs and nature lovers will also find much to make them linger for a while.
Round-off your mini tour by heading 31 miles further east to Corwen for a get-away from it all few days at rural Gaer Hyfryd AS, which is within each reach of one of the 'Seven Wonders of Wales' – the 240ft-high Pistyll Rhaeadr Waterfall.
Stay at: Min-Y-Don Affiliated Site, Coed-Y-Llwyn Club Site and Gaer Hyfryd Affiliated Site
Take a look at more of our Welsh itineraries.
Tour the castles in South East England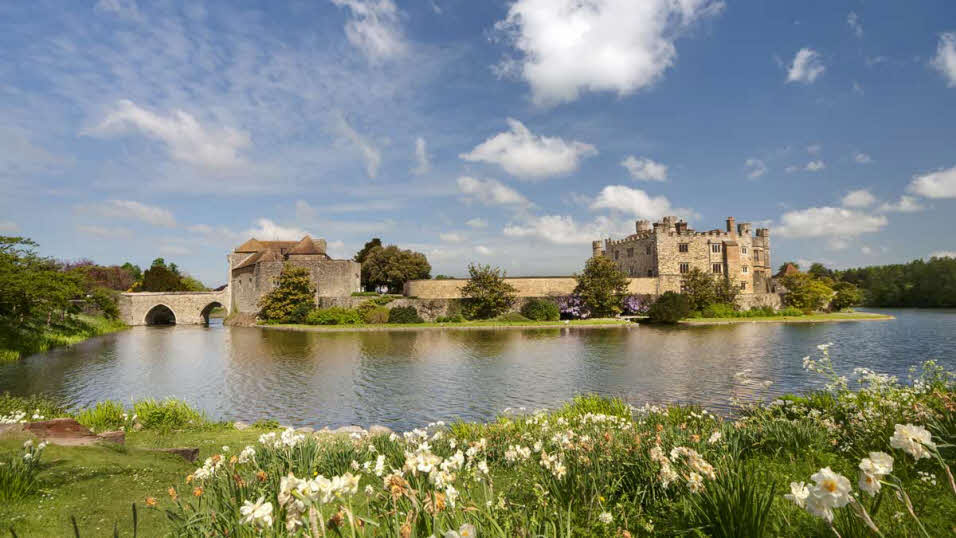 This suggested itinerary takes you to some of the most beautiful castles in South East England. Start the tour at Black Horse Farm Club Site; from here you have an ideal base to visit Dover Castle just 11 miles away. Step inside the Great Tower, explore the underground passages and immerse yourself into centuries of history. Dover Castle has also played a key role in a number of films including Avengers: Age of Ultron and The Other Boleyn Girl, it was also the set for the popular BBC drama Wolf Hall.

Next up head 37 miles north-west to Bearsted Club Site, a great location for visiting Leeds Castle (just a three minute drive away); with 500 acres of beautiful parkland and formal gardens, a maze, free falconry displays, special events and year round attractions, Leeds Castle is one of the best days out in Kent. You can also save 20% off admissions with the Great Savings Guide.
From here, drive to Pigdown Farm Certificated Location, just over 29 miles away and visit Hever Castle (just a five minute drive or 30 minute walk away). Hever Castle was once the childhood home of Anne Boleyn and has over 700 years of history, the castle has plenty to see and do for all ages including castle tours, mazes, landscaped gardens, a lake where you can hire boats and many events throughout the year.

Stay at: Black Horse Farm Club Site, Bearsted Club Site and Pigdown Farm CL


Brittany, France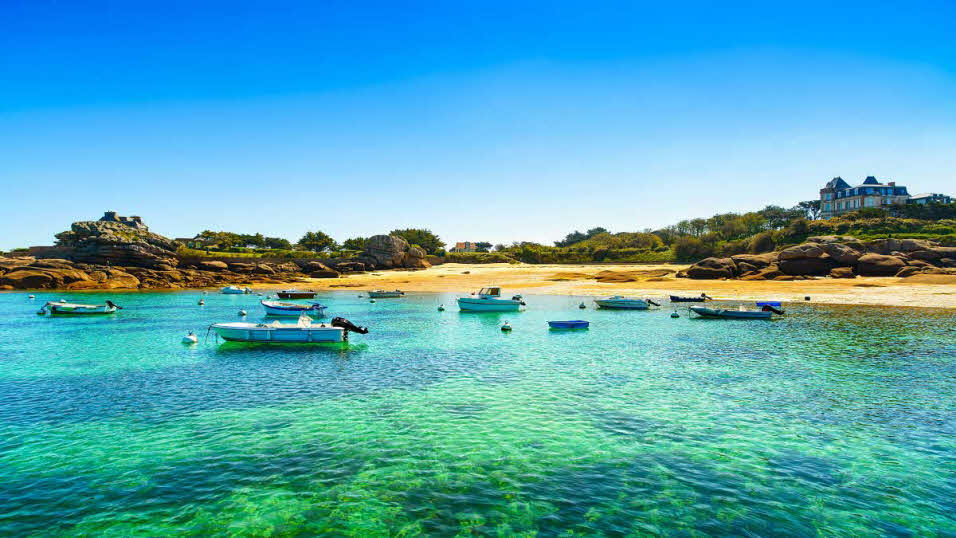 The region of Brittany is a firm favourite with visitors, boasting quaint towns, beautiful landscapes and miles of sandy beaches there is plenty to do!
If you're looking for a chic seaside feel, head to Dinard, here it's all about the glamour of yesteryear with glorious villas, beautiful beaches and excellent French cuisine. Or for something more active cycle along the coast road to the east of Saint-Milo to Cancale which is known for its oyster beds.
Wherever you go it will be difficult to resist Brittany's charm and beauty.
Stay at: La Hallerais


Franche-Comté & Champagne-Ardenne, France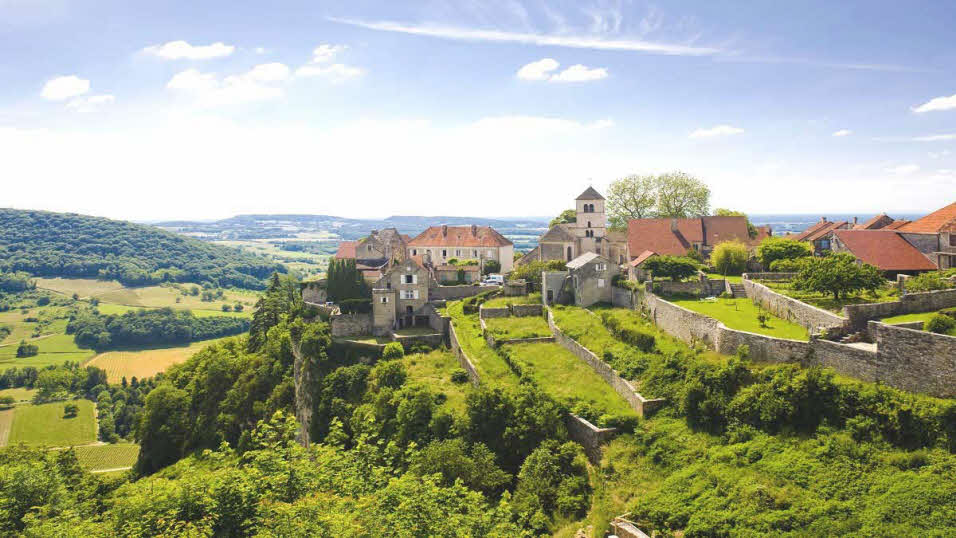 The region of Franche-Comté has plenty of natural beauty and a rich history. With stunning mountains, vast parks and dense woodlands, there are countless leisure and sporting activities that will keep you busy for your entire trip. Champagne-Ardenne is famous worldwide for its sparkling wine which is still produced using traditional methods its small historical towns and cities. Nature lovers will enjoy immersing themselves in the rolling landscapes, immense forests, deep gorges and vast rivers.
This is the perfect environment to take time out from modern life, relax by the picturesque lakes, take a leisurely stroll through the towns and cities and sample the locally produced cheeses along the way.
Stay at: Lac de la Liez

Normandy, France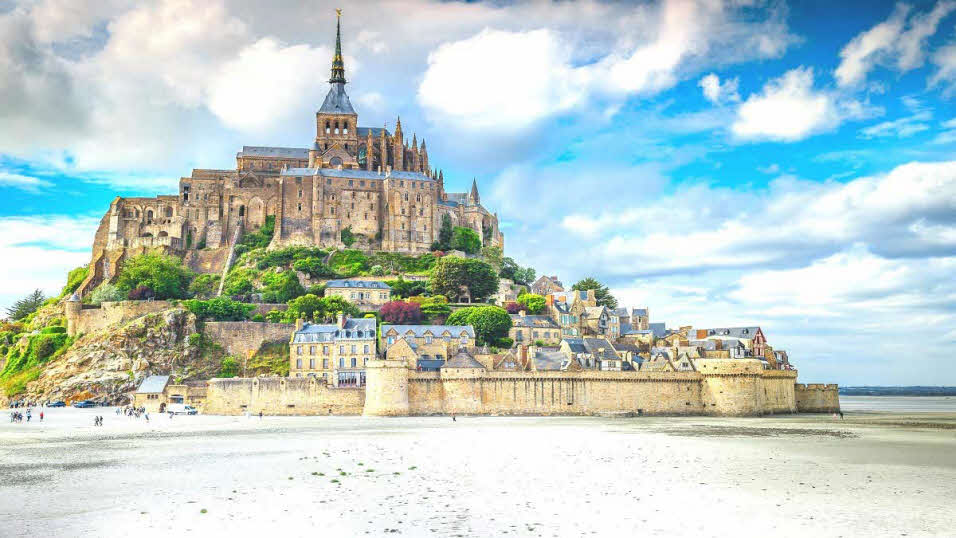 Normandy is the ideal choice for first-timers, since it is easily accessible from all the ports in northern France. Start your mini tour at the rural Le Domaine de la Catinère just over three miles from Honfleur and its picturesque port, then drive 74 miles west along scenic coastal roads to the town of Port-en-Bessin for a stay at wonderful Camping Port'land, with its four fishing ponds.
You can't help but be moved by the D-Day beaches of Arromanches and Omaha, or the many Second World War memorials and museums hereabouts, while the astonishing Bayeux Tapestry is on your doorstep too. This is prime cycling, walking and horse riding country. Finally travel 77 miles south-west for a stay at Haliotis, which is ideally located for visiting the unforgettable Mont St Michel and its remarkable Benedictine abbey.
Stay at: Le Domaine de la Catinière, Camping Port'land and Haliotis

Picardy and Île-de-France, France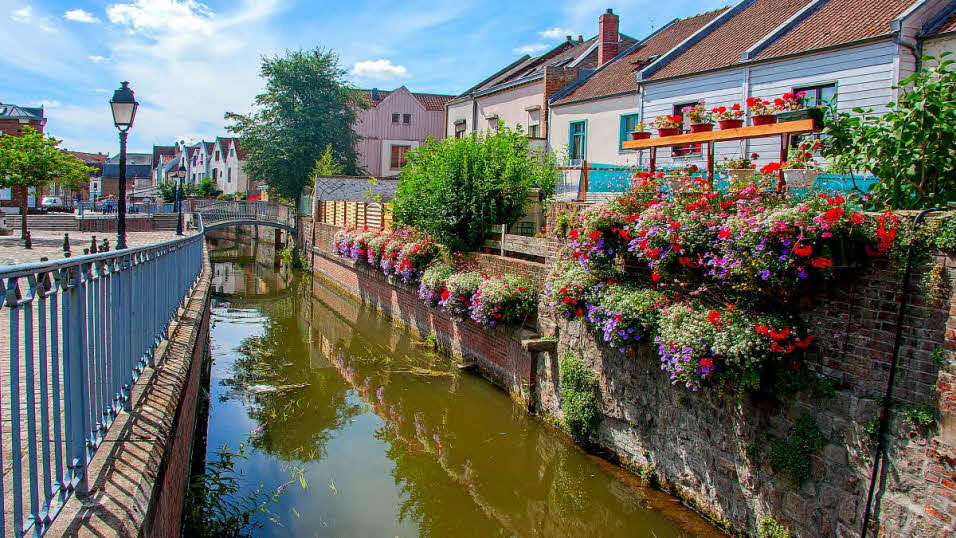 Start your trip at Le Clos Cacheleux, a great base to explore the long sandy beaches, cliffs and coves of Picardy. Not to mention that this is the famous location of the Battle of the Somme.
Cycle along the Somme Valley cycle path which will lead you to the estuary and the bay, taking in historical and natural places of interest along the way. Continue on your trip, driving 130 miles south to Huttopia Versailles and take in the wealthy region of Île-de-France which surrounds the capital city of France. This region doesn't just cover the suburbs of Paris, but several large surrounding towns; which boast natural highlights to see in the form of parks, forests and rivers.
Paris is known as the 'City of Love' and the 'City of Lights', as well as its diverse culture, famous landmarks, museums and artworks. Its gourmet delights are something not to be missed – from small patisseries to some of the most expensive restaurants in the world; all palettes will be catered for.
Stay at: Huttopia Versailles


Poitou-Charentes, France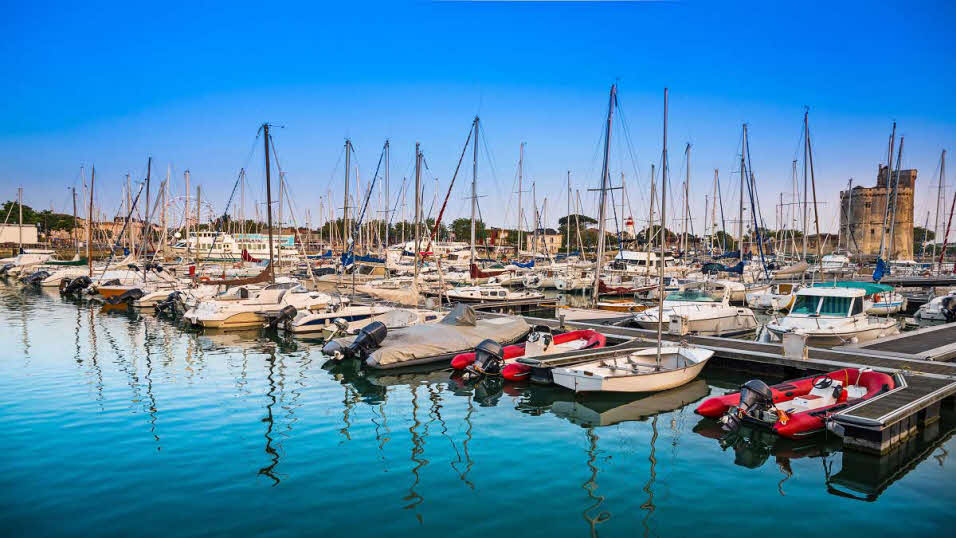 Poitou-Charentes is well known for being one of the sunniest parts of western France due to its great climate. Discover the famous and unique Marais Poitevin - a large area of marshland which connects the Poitou and the Vendée. Take a stroll around the historic port of La Rochelle; which offers fine restaurants and plenty of attractions.
Travel through the diverse countryside to see the sunflower fields, elegant chateaux, historic towns and take a walk along the sandy beaches; this is a region well worth investigating when touring France.
Stay at: De Courte Vallée