Spotlight On: Commons Wood
Explore London with a stay at the Commons Wood Club campsite in Welwyn Garden City - less than three miles from the A1(M) and 24 from London King's Cross.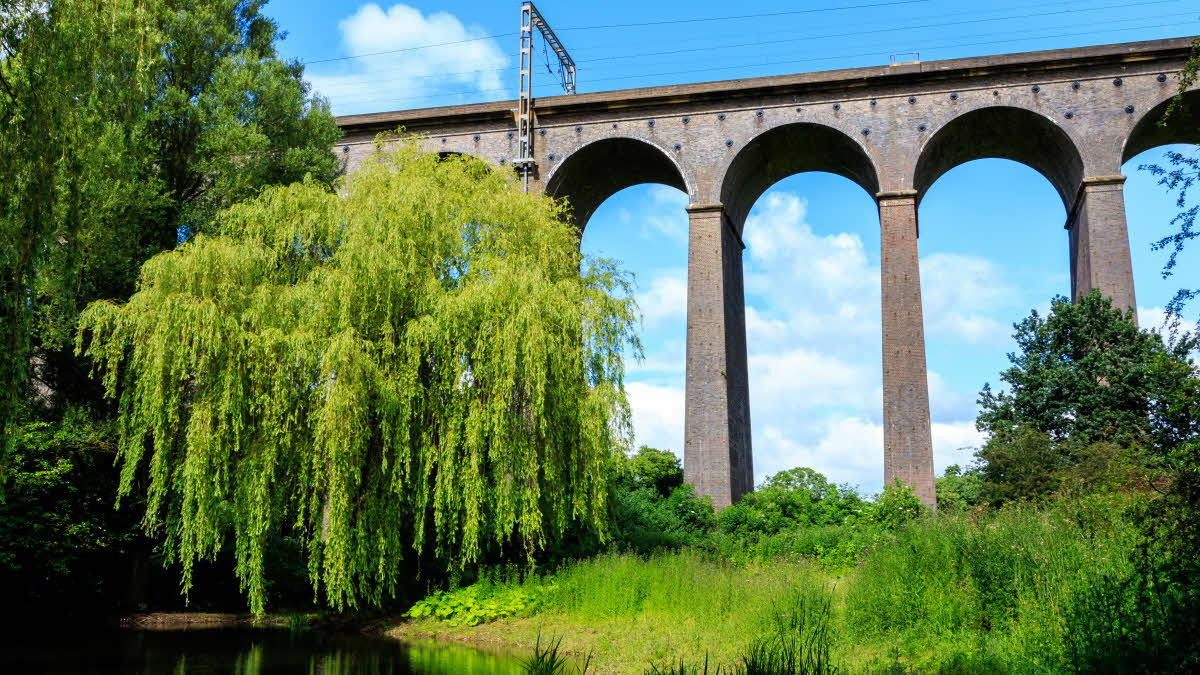 It is hard to believe that the Commons Wood site – backed by a huge swathe of woodland and adjacent to both cricket and golf clubs – is less than three miles from the A1(M) and 24 from London King's Cross.
Offering 68 pitches and excellent facilities such as an accessible toilet block and shower room, this members-only site is a great location for a peaceful getaway or more active break.
Commons Wood sits on the outskirts of Welwyn Garden City, the brainchild of Sir Ebenezer Howard and a famous experiment in town planning. Emerging as a reaction to overcrowded, polluted Victorian cities, Howard's vision was to create settlements containing affordable housing and combining the best of both city and countryside.
These self-contained garden cities – Welwyn was the second such project, following the creation of Letchworth in the early 1900s – were designed to be utopias with the perfect mix of homes, industry and agriculture. You can get a sense of what he was trying to achieve with a stroll along Parkway, the central, tree-lined boulevard that runs through the town's centre.
Heading much further back in time (and three miles north of the city) you will find an altogether more surprising attraction. Enclosed within a steel vault beneath the motorway are the remains of 1,800-year-old Roman baths, once part of a larger Roman villa named Dicket Mead.
The baths are open to the public on Saturdays all year round (10am to 4pm), and on Mondays to Fridays (1pm to 4pm) during Hertfordshire school holidays. Once inside, visitors can also explore an exhibition of archaeological finds from around Welwyn.
Just two miles to the west of the Club site is lovely Stanborough Park, which boasts a playground and boating lake, while a 20-minute drive takes you to the de Havilland Aircraft Museum. Here you will find examples of iconic wartime aeroplanes such as the Mosquito FB MkVI fighter-bomber and the fuselage of passenger aircraft such as the de Havilland DH106 Comet 1A – the world's first turbo-jet-powered airliner.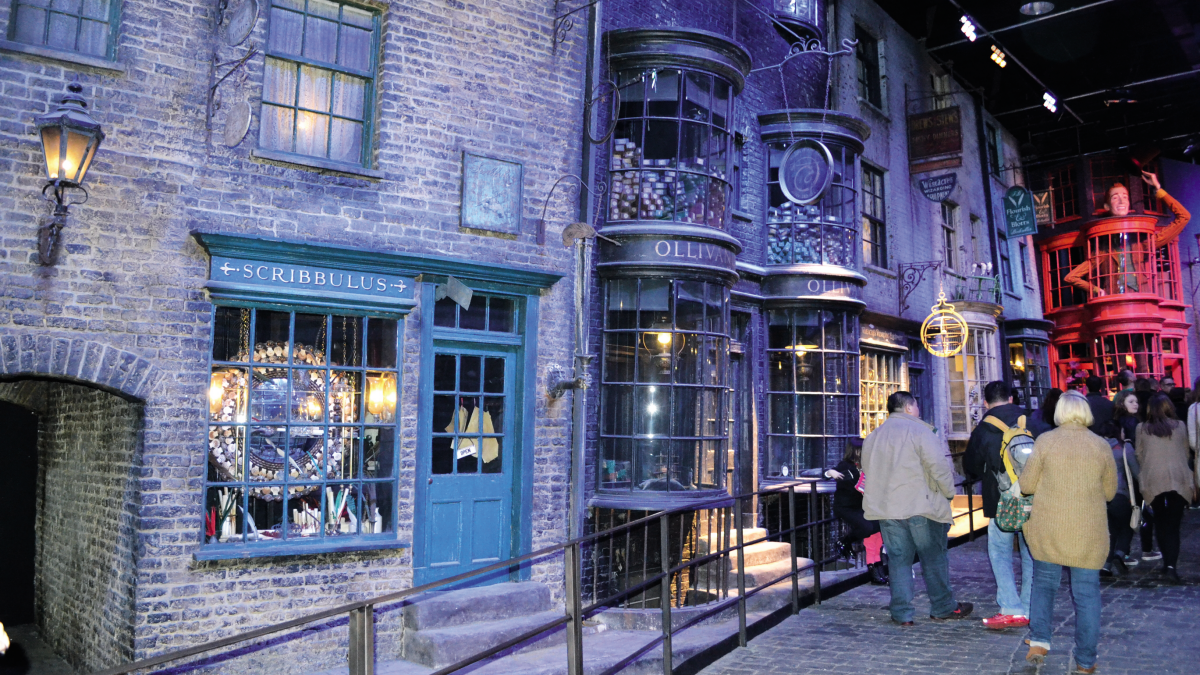 Just over half an hour's drive from the Club site is The Making of Harry Potter, part of the Warner Bros Studio Tour. Here, wizarding fans can explore original film sets and see fantastic props and costumes. There is also the opportunity to visit a recreation of Platform 9¾ and climb aboard the Hogwarts Express, try your hand at broom flying and more...
Of course, many of the guests at the Club site will be using it as a base for visits to the capital. Both Welwyn Garden City and Hatfield train stations are a mere three miles away, meaning you can be in central London within the hour.
There's no need to point out the highlights of a visit to London, but bear in mind that Regent's Park is a short bus ride or 25-minute walk from King's Cross – it's a great place for a picnic before further exploration. The park is also home to London Zoo – daily activities at this world-famous attraction include feeding time at Penguin Beach and a Giraffe Talk.
Whether you're looking for a quiet retreat or the launching point for London adventures, Commons Wood promises an uncommonly good experience!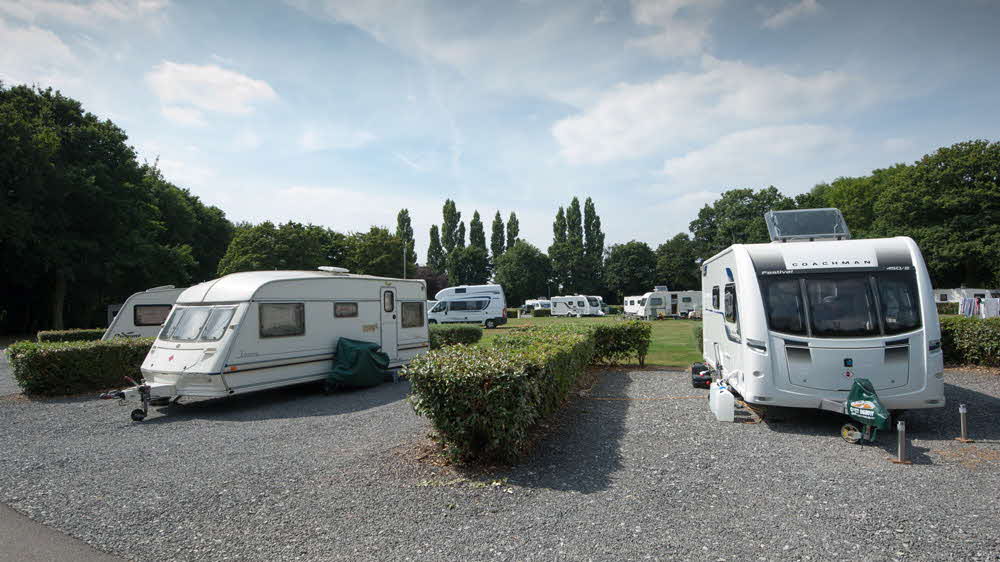 Club Campsite - Ascots Lane, Welwyn Garden City, Hertfordshire, AL7 4HJ
The best of town and country – nearby stations offer direct access to King's Cross
Pitches: 68
Open: all year
Essential info
Supermarket: 1.9 miles and 2.9 miles
Petrol station: 1.9 miles (two)
Public transport: train station, 3 miles (two); bus stop, next to site
Nearby attractions
There is a range of nearby attractions which you can save money on using our Great Savings Guide.
Member views
"The facilities on site were spotless and the general condition of the site was very good. We would not hesitate to visit again; it's great for access to London."
"There are a host of local attractions and places of interest to visit in Hertfordshire; the street market and cathedral in St Albans are not to be missed."
Food & drink
Raj of India, 16 Hall Grove, Welwyn Garden City AL7 4PH
Contact: rajofindiawgc.co.uk, 0170 737 3822
Culture
St Albans Cathedral, Sumpter Yard, St Albans AL1 1BY
Contact: stalbanscathedral.org, 01727 8902104
Outdoor fun
Mill Green Golf Club, Gypsy Lane, Welwyn Garden City AL7 4TY
Contact: millgreengolf.co.uk, 01707 276 900
For the family
Roller City, Campus West, Welwyn Garden City AL8 6BX
Contact: www.campuswest.co.uk