Members recommend: Tourer Explorer sites
At our family-friendly 'Tourer Explorer' sites, children can find free activity booklets, giant games and more.
Below, five Club members offer tips on where to stay, offering suggestions for things to do on site as well as nearby outdoor spaces that you ought not to miss. You can see a full list of Tourer Explorer sites here.
"Brilliant dog walk area and play park for the children. Showers were always clean and presentable. The games room was good for the children, loved playing table tennis and Connect 4."
Ramslade Caravan and Motorhome Club Site, Devon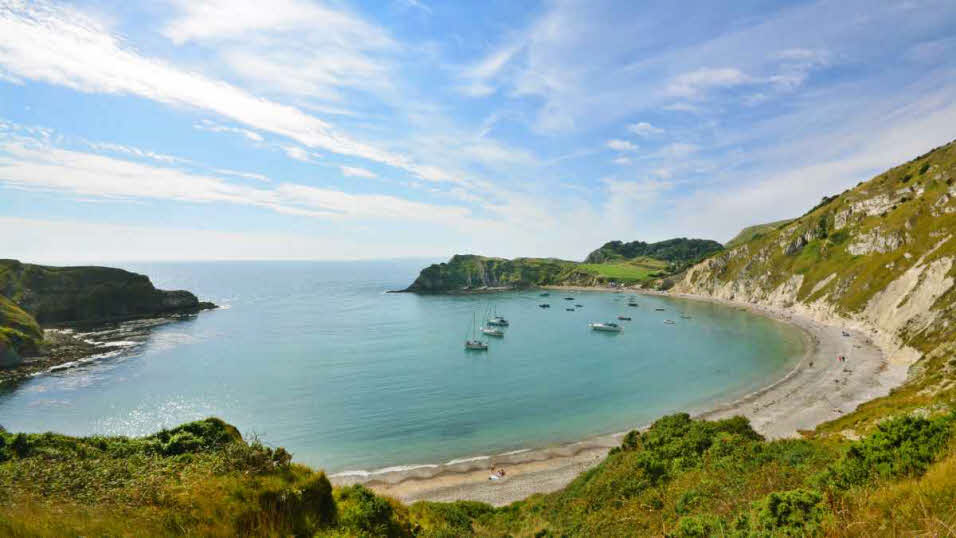 Lulworth Cove, near Hunter's Moon Club Site
"The heathland area surrounding the site is fantastic for walking and cycling with the Sika Trail and many other paths and trails starting only a short distance from the site entrance... All in all a perfect location for both adults and children."
Hunter's Moon Caravan and Motorhome Club Site, Dorset
"Close to the town centre but in the middle of a gorgeous huge park. You can walk to cafés and restaurants, galleries, museum (which is excellent)..."
Cirencester Park Caravan and Motorhome Club Site, Gloucestershire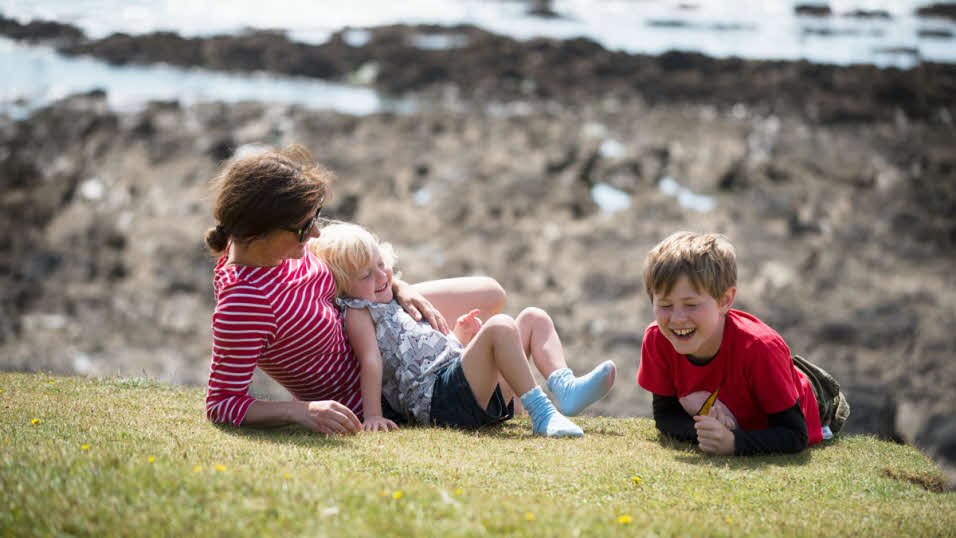 Family fun at Rhossili Bay, Gower Peninsula, near Gowerton Club Site
"The beaches [site staff] recommended were wonderful, including Rhossili and Oxwich, where, as promised, we could easily park our motorhome with no problems (we got there early, parked up and cooked breakfast!)."
Gowerton Caravan and Motorhome Club Site, Swansea
"We have returned from our third visit to this site – the last one being with grown-up children, grandsons and our dogs... a wonderful time was had by all – from the secure dog run, the playground and the family-friendly playing field – our grandson couldn't have been happier with the freedom to play in a safe environment."
New Forest Centenary Caravan and Motorhome Club Site, Hampshire