10 most peaceful places in the UK
In this crazy fast-paced non-stop world that we live in, it's sometimes easy to forget about the importance of a little peace and quiet.
Image of Tenby Beach, Wales, photo by Wendy Morse
The concept of peacefulness can mean something different to each and every one of us. You could find your peace by walking through one of the UK's beautiful national parks or parking yourself in the sand to inhale lungfuls of salty sea air or just grabbing a coffee and watching the world go by. If you need to escape the noise for a bit, venture to one of these calming locations which are considered some of the most peaceful places in Britain.


Tenby, Wales
Image of Tenby, Wales. Photo by Anna Patrick
Boasting long stretches of beautiful sandy beaches and rows, upon rows of sweet, colourful terraced houses, Tenby is the epitome of a traditional seaside setting. Blessed with three equally stunning sandy beaches, all of them are lovely for building sandcastles, strolling along the coastline, taking a well-earned snooze or even treating yourself to a tasty ice-cream.
Visit the holy island of Caldey Island, on a 20 minute boat ride direct from Tenby harbour. The island is owned and run by a community of Cistercian monks and is open to the public in the summer months. A true oasis of calm.
Stay at Freshwater East Club Campsite
Barns Ness Lighthouse, Dunbar, Scotland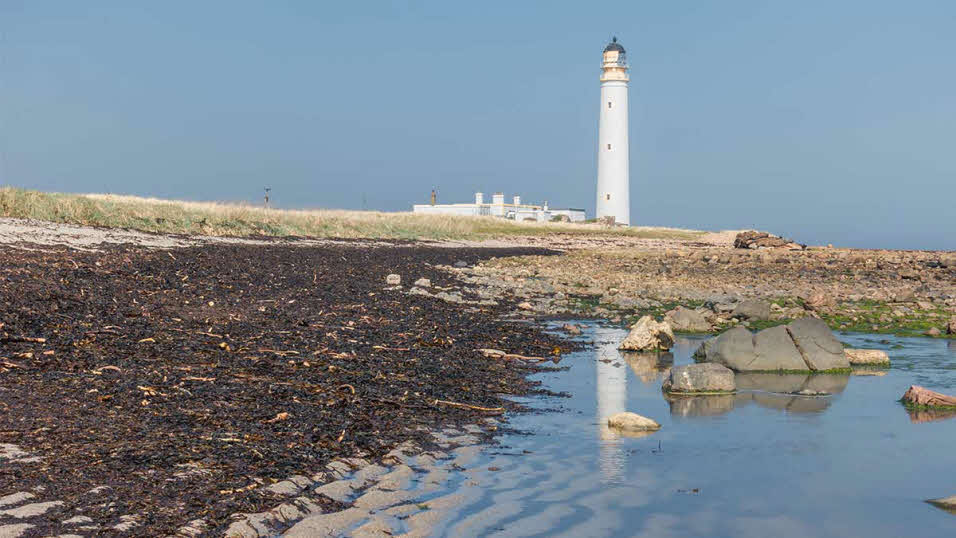 Surrounded by overgrown grassy plains and sand dunes, Barns Ness Lighthouse stands an impressive 37-metres tall. Situated just over 3 miles from Dunbar, the stone built lighthouse was constructed by engineering brothers David and Charles Stevenson, cousin of the 'Treasure Island' author Robert Louis Stevenson.

The rustic scenic setting is the perfect backdrop to admire the seagulls and listen to the sound of the crashing waves. There is also very little light interference from the surrounding villages, which makes stargazing particularly special here.
Stay at Yellowcraig Club Campsite
Polperro, Cornwall
Image of Polperro harbour, Cornwall. Photo by Gary Maxwell-Keys
Undoubtably one of Cornwall's prettiest place to visit with comparisons to the Amalfi Coast, Polperro is a quintessential fishing village, set in a ravine. The main part of the village is clustered around the harbour, but head up the steep climbs for some amazing views and work up an appetite before trying out the local cuisines. Explore the area easily on foot, as the narrow streets of Polperro means vehicles are banned.
Stay at Looe Club Campsite
White Cliffs of Dover, Kent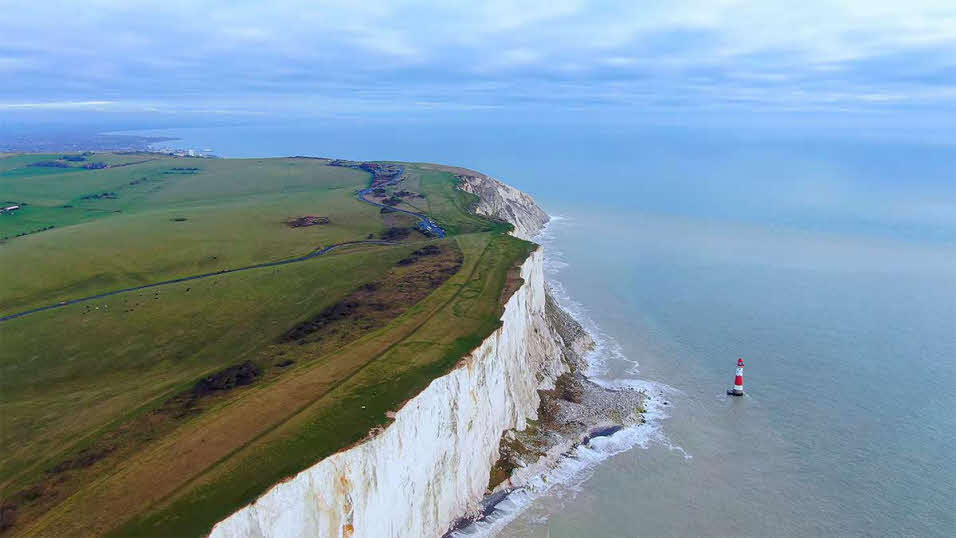 The White Cliffs of Dover are most synonymous as an iconic landmark and a symbol of home during war time. The views from the 350 feet tall, white chalk cliffs are constantly changing, on gloriously sunny days and calm, smooth seas you can catch a glimpse of towns in France. There's something incredibly peaceful about watching the ferries and ships making their way across the Channel.
Stay at Black Horse Farm Club Campsite
River Spey, Scotland
Image of Sandy the dog in the River Spey, photo by Tracey Cormack
Experience peace and quiet whilst fishing amongst the stunning landscapes of the River Spey. Close to Inverness, The River Spey is 172 kilometres long, the third longest in Scotland and is one of the most famous trout and salmon fishing rivers in the world. Numerous picturesque bridges cross above the River Spey and the banks are lined with evergreen Scots pine trees, making it a one of a kind fishing spot. For the more adventurous amongst you, you can paddle an open-canoe for an ideal canoe-tour, finishing off your journey at the rollers of Spey Bay where the fresh water river meets the salty sea!
Stay at Grantown-on-Spey Club Campsite
Gatton Park, Reigate, Surrey
Image from Gatton Park, photo by @josevaleraphotography
If you find peace in the tranquillity of nature and gardens, then look no further than the Zen garden at Gatton Park. Founded on the three principles of simplicity, naturalness and austerity, the gardens feature large stones and carefully raked pebbles to create restful patterns. Built in 1909, the garden captured a time when Japanese arts were at the height of fashion. In the 1950's the garden was lost and not rediscovered until 1999, and is now being sympathetically restored back to its hey-day, with features including a thatched Mika-style tea house, granite lanterns and an oriental bridge.
Stay at Alderstead Heath Club Campsite
North York Moors
Image of the North York Moors, photo by Claire Parrish
With its sweeping moorland, you can make like Cathy or Heathcliffe from Wuthering Heights and run wild on the North York Moors. This special place has such a stark beauty of large moorlands filled with an abundance of heather and fauna.
Look out for the surprising wildlife from the UK's smallest bird of prey, the moorland merlin to the whales off the North York Moors coast. There are 26 miles of Jurassic-era coastline to explore, including the famous old fishing villages of Staithes and Robin Hood's Bay.
Stay at North Yorkshire Moors Club Campsite
Norfolk Coast
Image of Brancaster Beach, Norfolk, photo by Daniel Bowden
Norfolk is renowned for its long sweeping coastline, with sandy beaches and wild grassy plains but Scolt Head Island National Nature Reserve in Burnham Norton is a beautifully unspoilt sand and shingle island located in North Norfolk. It's even more spectacular in the evening, to see the sun setting.
Stay at The Sandringham Estate Club Campsite
Fairy Glen, Conwy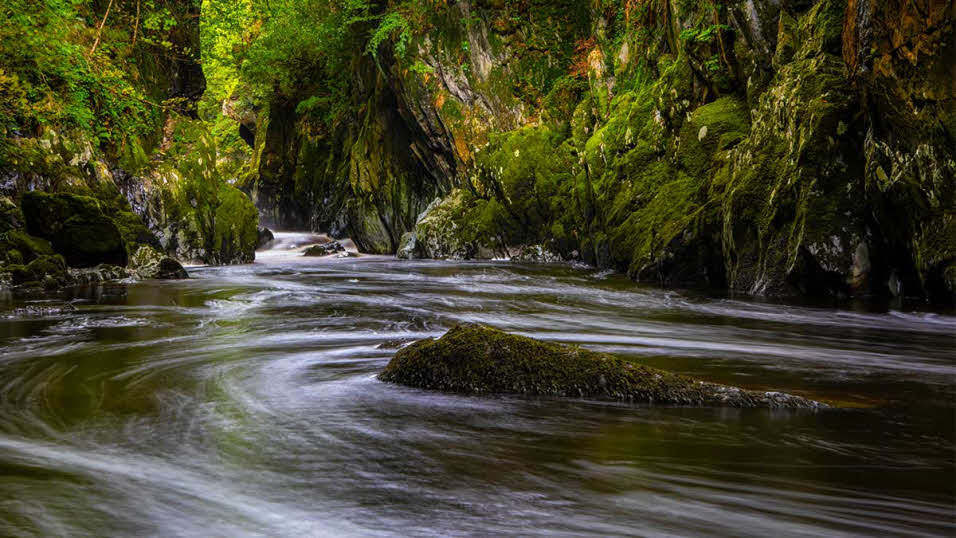 Head to the Fairy Glen in Gwydir Forest considered "one of the most enchanting places in the world" and enjoy a magical, scenic woodland walk around the River Conwy. Located near Betws-y-Coed in Conwy the 1 mile loop trail features a waterfall and is said to be home to fairy and mushroom rings!
Stay at Penrhos Club Campsite
Calton Hill, Edinburgh
Image of Edinburgh, photo by Maxine Shergold
Enjoy a short and fairly easy climb up the famous landmark of Calton Hill and appreciate the panoramic views of the bustling city of Edinburgh, as well as a bird's eye view of some of the city's major landmarks like Arthur's Seat, Royal Mile and Princes Street. The hill is also home to a number of significant monuments and the City Observatory. Relish a few moments of calm away from the hive of activity from Edinburgh city centre below.
Stay at Edinburgh Club Campsite
You might also be interested in