15 tips for a stress free holiday
15 tips for a stress free holiday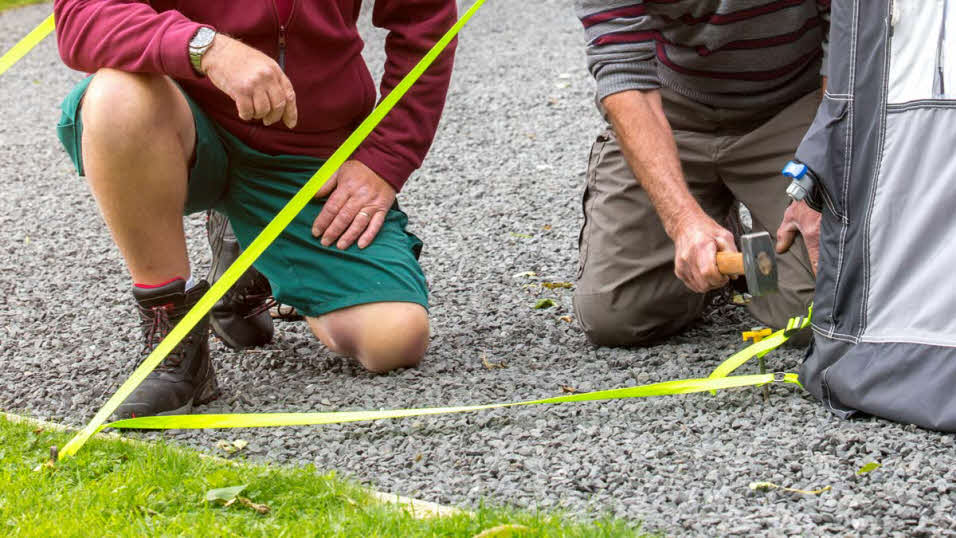 We all have our pre-holiday routines – checking the water, the lights, making sure there's enough food. We've collated some simple hacks for things you may not have thought about, so you can have a stress free holiday.


1. Keep your vehicle height handy
To avoid worry when approaching car park barriers or low bridges, write the overall height of your motorhome or caravan on a label and attach to the dashboard or back of the sun visor.

2. Keep anti-slip mats on hand
Rubberised anti-slip matting intended for use car boots is invaluable to line cupboards, drawers, etc. to reduce rattles in motorhomes. A sheet laid on the caravan or motorhome floor helps prevent large items like awnings sliding around in transit, while things like folding chairs and tables can be padded with it to avoid them scratching the interior furniture. It can double as a small breathable groundsheet on a muddy pitch too.


3. Use paracord for quick repairs
Parachute cord lightweight nylon rope is invaluable - it'll make a washing line, provide extra restraint for a bike on a cycle rack, and can be used for all sorts of temporary repairs. Keep some in the 'van! Duct tape and cable ties can also come in handy for temporary repairs.


4. Do you need to bring everything with you?
At the end of a trip, check the cupboards to see what you haven't used. Do you really need it next time? If not, save weight and get rid of it.


5. Decorate with solar lights
Cheap solar lights can make your pitch homely without draining the leisure battery. Use them to mark awning guy ropes for extra safety.


6. Keep track of your surroundings in the dark
Luminescent paint or tape can help identify the location of things like corner steady winders, waste outlets or dump valves if you've arrived on site late.


7. Velcro can help keep your things in place
Self-adhesive Velcro is excellent for keeping relatively light items in place e.g. tow ball cover to the inside of the car boot while towing so that it doesn't disappear in transit.


8. Carry extra tea towels
Always carry extra tea towels and microfiber cloths. They're handy for reducing rattles, padding all those extra bottles of wine you bought, and for all sorts of cleaning, not just drying up.


9. Keep a small doormat handy
A small, loose doormat is a good idea anyway, but it doubles as a useful knee saver when connecting up the water and waste.


10. Save your toilet roll!
An old favourite trick – an elastic band around the toilet roll stops it unravelling while you travel.


11. Get a head torch for late-night bathroom trips
Keep a torch by the door for those late-night trips to the toilet block, water tap or car boot. A head torch is ideal.


12. Get a Wi-Fi booster for extra connectivity
If you don't fancy a digital detox, a Wi-Fi booster can help keep you connected if the campsite signal is a little weak. If there's no site Wi-Fi, a mobile Wi-Fi dongle can give you a connection (subject to mobile signal). Alternatively, you can tether your laptop or tablet to a mobile phone with a data connection. Always check prices and data allowances though.


13. Keep it clean
Take a bottle of waterless car wash liquid to keep the outside of the 'van looking tidy when you can't wash it properly.


14. Practice at home
Watching other people put a new awning up for the first time is great fun, but you might prefer to try it out without the scrutiny of other campers first. Learning to change a caravan wheel is best done without the pressure of it being half an hour until you need to be at the ferry port.


15. Don't be afraid to ask for advice
Watch other caravanners to pick up useful tips (and sometimes how not to do things…) - don't be afraid to ask where they got a useful device! Alternatively, check our website for handy guides, or speak to our technical team who will be happy to help.
You may also be interested in