Spotlight On: Abbey Wood
Greenwich and central London are just a short train ride away from this leafy Club site, but there's also lots to see and do right on the doorstep.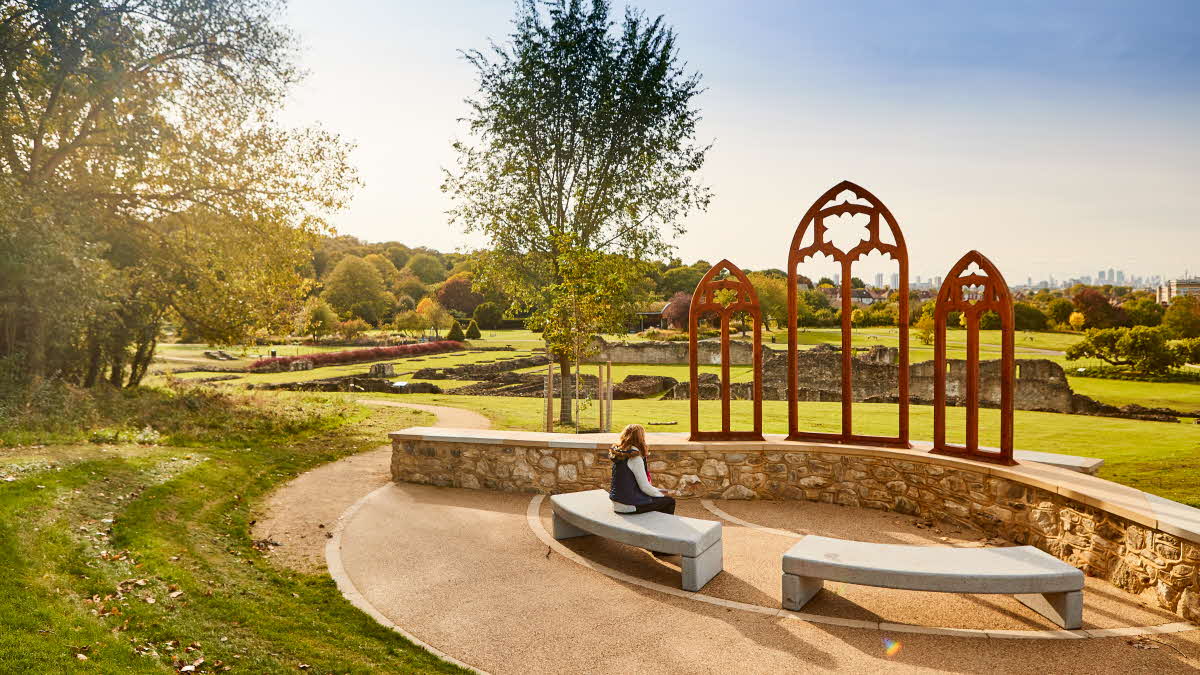 Abbey Wood sits on the south-east edge of London, but feels positively rural, providing an oasis of calm away from the busyness of the city. A great base for trips into the capital, this family-friendly site is open 365 day a year and caters for all tourers, with more than enough on-site facilities to make your stay comfortable.
The site benefits from mature tree screening, providing greenery and privacy. Many of the pitches are all-weather, and some are fully serviced, making it ideal for winter stays. It also boasts two open-grate motorhome and campervan waste points for easy, drive-over waste disposal.
But that's not all; the camping field has electric hook-ups and, with space for 60 tents, this site is a great option if you'd like to visit London with non-touring friends and family. If they're not fans of sleeping under canvas, glamping and camping pods are also available (see experiencefreedom.co.uk for details).
Around 30 minutes' drive from the Dartford Crossing (in good traffic conditions; follow the Club's directions rather than a sat-nav), the site is an excellent base for exploring the capital without paying London hotel prices. Simply walk to nearby Abbey Wood station, tap in with an Oyster card or a contactless bank card, and trains will whisk you to the central hubs of Charing Cross, London Bridge, Waterloo East or Cannon Street. You'll be in the middle of things in no time at all.
From 24 May 2022, you will be able to take a brand new train and use the Elizabeth Line (Crossrail) from Abbey Wood to stations west to Paddington including Canary Wharf, Liverpool Street and Tottenham Court Road.
If you're out at a restaurant, sporting event or West End show, there are regular direct trains from those stations to Abbey Wood until around midnight, while the N1 night bus serves night owls through till morning.
It is also possible to cycle along the Thames Path to Greenwich, on a mainly traffic-free route, directly from the site. You can find out more details of this route in the January 2021 edition of our Magazine App or download the directions straight to your GPS device from our Strava page here.
In the mean time...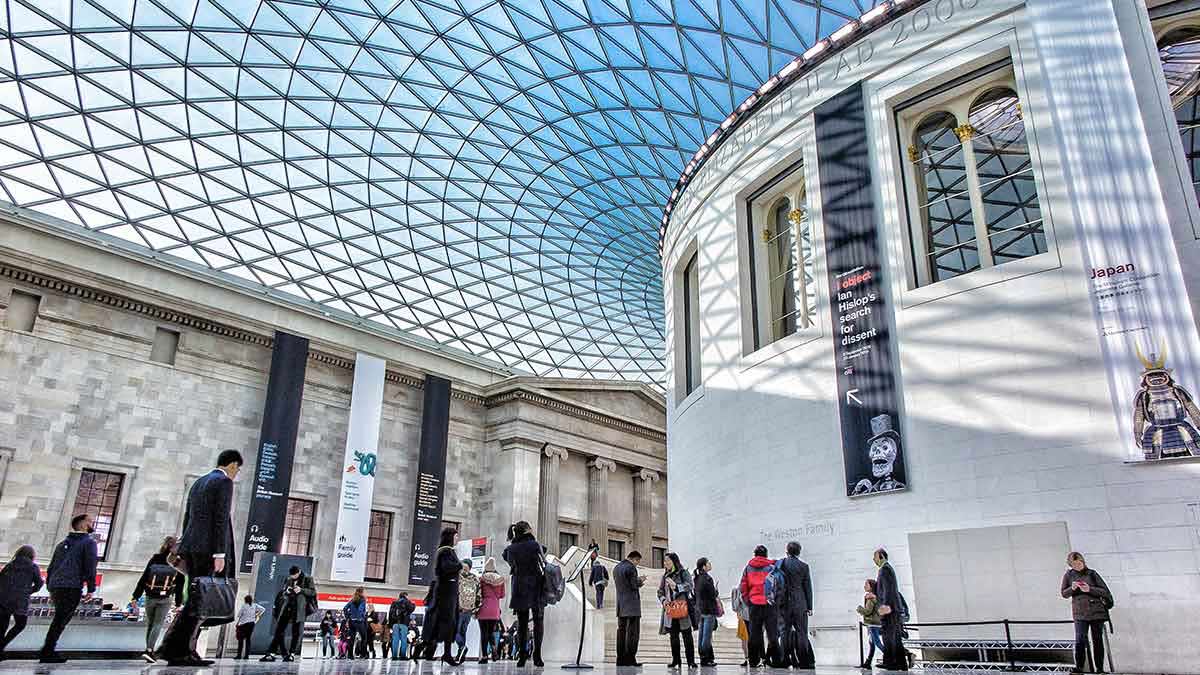 You'll never run out of places to explore in London, but useful guides as to what's on can be found at visitlondon.com and timeout.com/London. However, you don't have to go into the city centre to enjoy yourself – there is a great deal to discover on the doorstep and just a little farther afield.
Greenwich, for example, is a short hop by train, and there's enough in this area alone for a packed day out or two. After a mooch around Greenwich Market, full of boutiques and food vendors, perhaps head back in time by boarding the Cutty Sark, the last remaining tea clipper in the world and one of the fastest vessels of its day. Long retired after working tea and wool trade routes between Great Britain, China and Australia, today you can take the helm and even book to climb the mast – a new experience for 2022 which affords panoramic views over London and the River Thames, and ends with a zip line!
Afterwards, a visit to Inigo Jones's Queen's House will thrill art lovers, while Greenwich Park and the Royal Observatory offer fine views (of Canary Wharf's skyscrapers and the cosmos, respectively). To continue the seafaring theme, the National Maritime Museum – a building also designed by architect Jones – enables visitors to explore the history of the seas for Britain and beyond via permanent displays of nautical objects (including the jacket that Nelson was wearing at Trafalgar), the Polar Worlds gallery, temporary exhibitions and family trails. Across the road, the stunning Painted Hall of the Old Royal Naval College is not to be missed, and should the urge to take to the water prove too strong, you can hop aboard a Thames Clipper boat, using your Oyster card or contactless payment card, for a trip down the river – a great way to do some sightseeing.
More locally, the ruins of Lesnes Abbey can be found in the woods across the road from the Club site. The abbey was founded by the Chief Justiciar of England, Richard de Luci, in 1178, and historians have speculated that this may have been in penance for his involvement in the murder of Thomas Becket. Today, there's a café and a small exhibition space for those who want to find out more, and it's a pleasant green space for a walk.
Will you head for Big Ben and Buckingham Palace? Marvel at the incredible collections on show at Tate Modern, The British Museum or The National Gallery? Hunt for bargains in Camden Market or on Brick Lane? One thing's for sure: you'll never run out of things to see and do here!
Did you know?
You can book Club site pitches via the UK Sites app, at camc.com/searchandbook or by calling our Advance Booking Service on 01342 327490. Please call Affiliated Sites (AS) directly.
Club Campsite - Federation Road, London, London, SE2 0LS
A well-maintained site with easy access to the delights of London. Please note that Abbey Wood is within the Low Emission Zone (LEZ) and charges may apply (visit tfl.gov.uk/lezlondon).
Pitches: 111 (pods and tent camping also available)
Open: all year
Essential info
Supermarket: 7 minutes' and 11 minutes' walk
Petrol station: 0.5 miles
Public transport: Abbey Wood rail station, 10 minutes' walk
Nearby attractions
There is a range of nearby attractions which you can save money on using our Great Savings Guide.
Member views
"Access to the site was very easy, and the staff on site could not have been more friendly and helpful. The surroundings are amazing and you wouldn't believe you were in a city location."
"As ever, the staff were welcoming, friendly and helpful, and they maintain the site to a very high standard. Local buses are efficient and the trains provide easy access into the city."
Food & drink
Arts Café, Thames-Side Studios, Harrington Way, London SE18 5NR
Contact: thames-sidestudios.co.uk, 020 8301 8844
Culture
Eltham Palace and Gardens, Court Yard, Eltham, London SE9 5QE
Contact: english-heritage.org.uk, 0370 333 1181
Outdoor fun
Maltby Street Market (Sat and Sun), Maltby Street, London SE1 3PA
Contact: maltby.st
For the family
Emirates Aviation Experience, Edmund Halley Way, London SE10 0FR
Contact: aviation-experience.com, 020 3440 7020