Five fun filled days out this Autumn
Discover something different this Autumn and enjoy the member savings with our Great Savings Guide.
These offers mean our Club members can receive discounts at hundreds of attractions across the country. Here are a five fun-filled days out for you to consider: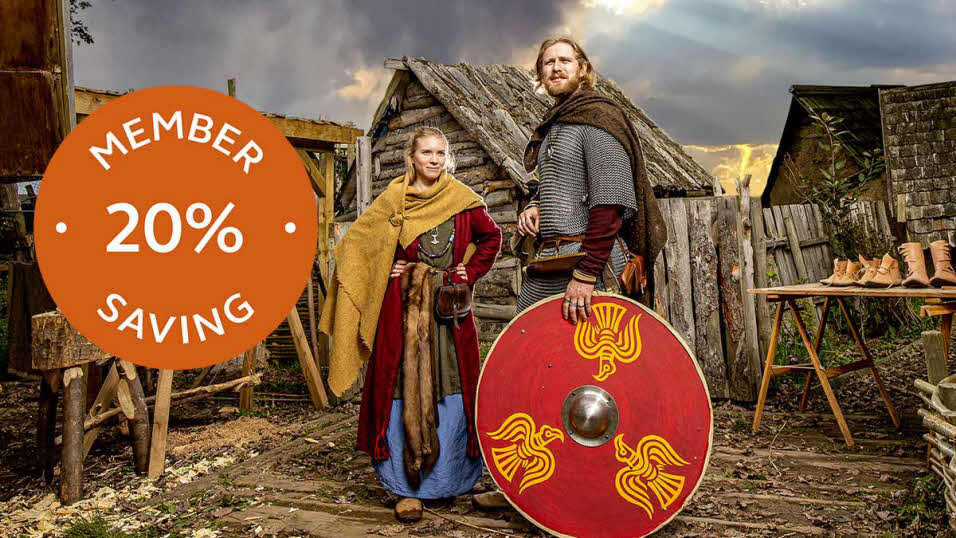 Travel back in time to the age of the Viking at the world-famous JORVIK Viking Centre. This famous York attraction gives visitors the chance to journey through reconstructions of Viking-age streets, while discovering the fascinating history of the seafaring settlers. Club members can take advantage of a 20% discount on entry, with a valid Club membership card shown on the day of entry.
Stay at: York Rowntree Park Club Campsite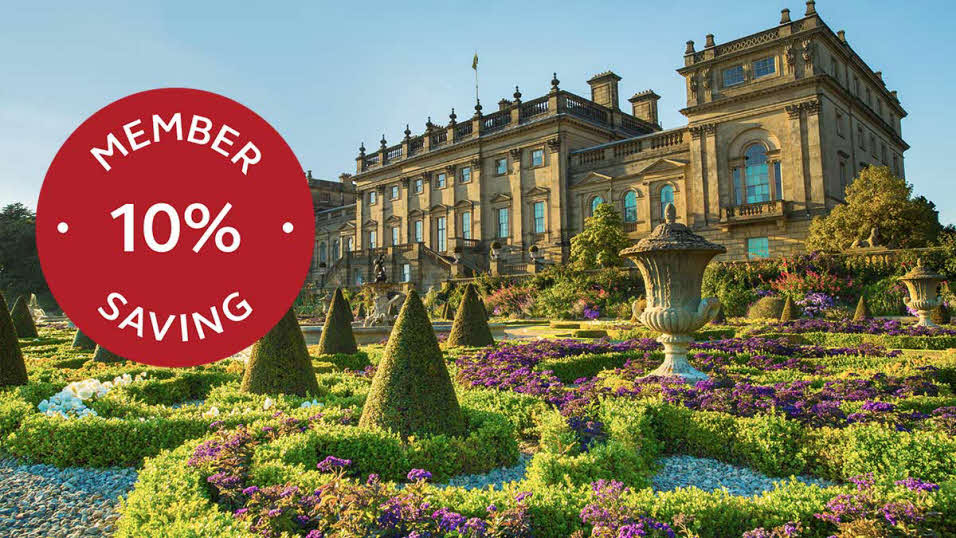 Located in the heart of Yorkshire, Harewood House was built in the 18th Century and has one of the finest art collections in Britain. Visitors can marvel at the contemporary art exhibitions before taking a stroll through the 120 acres of exquisite gardens and grounds, There is also a farm experience and the adventure playground to enjoy. Club members save 10% on day tickets until 5 November 2023, with pre-booking required.
Stay at: Knaresborough Club Campsite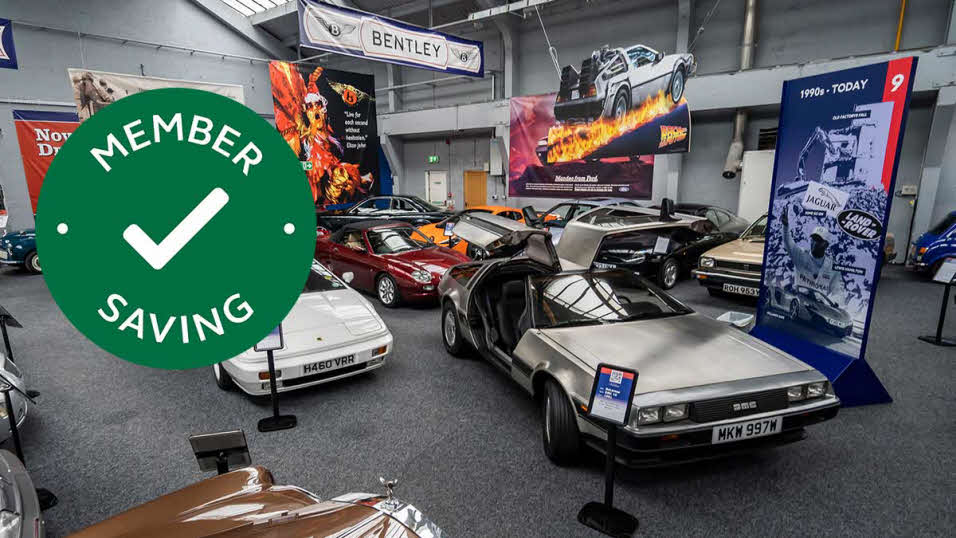 Immerse yourself in an interactive journey through the history of British-built cars at the Great British Car Journey. Featuring the cars built by British companies and the people behind them, the story showcases the success and failures, both mechanical and human and depicts the rise and fall of the British motoring industry that was once vital to our economy. Club members can enjoy £3.50 discount on the price of an adult admission ticket.
Stay at: Carsington Water Club Campsite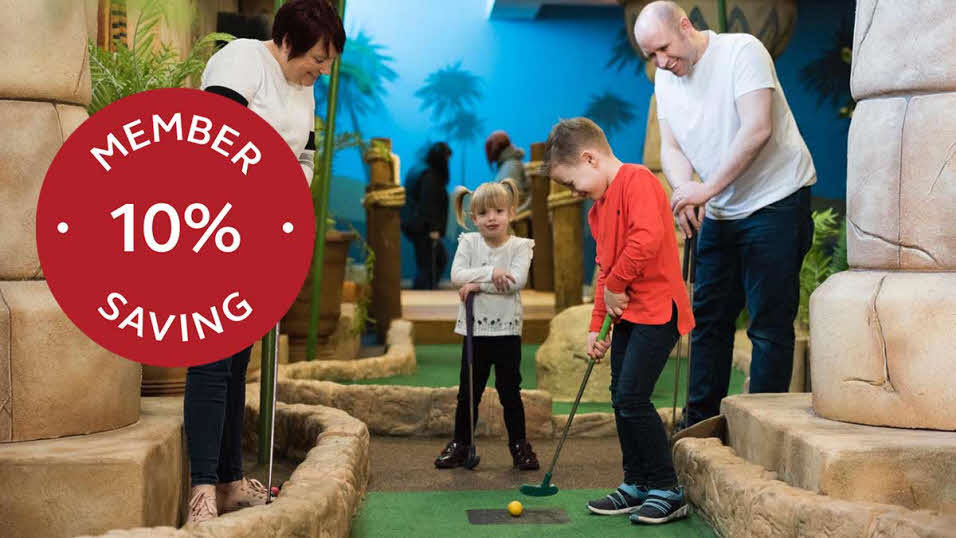 Take on the twists, turns, humps and bumps at Paradise Island, Plymouth's indoor Adventure Golf attraction. With two tropical themed 18-hole courses to choose from, that spans across 16,000 square feet, you can out-putt your friends and family in this fun day out suitable for all ages. Club members can receive 10% discount with a valid membership card. Please note that the discount does not apply to two-course offers and is only available at the Plymouth site.
Stay at: Plymouth Sound Club Campsite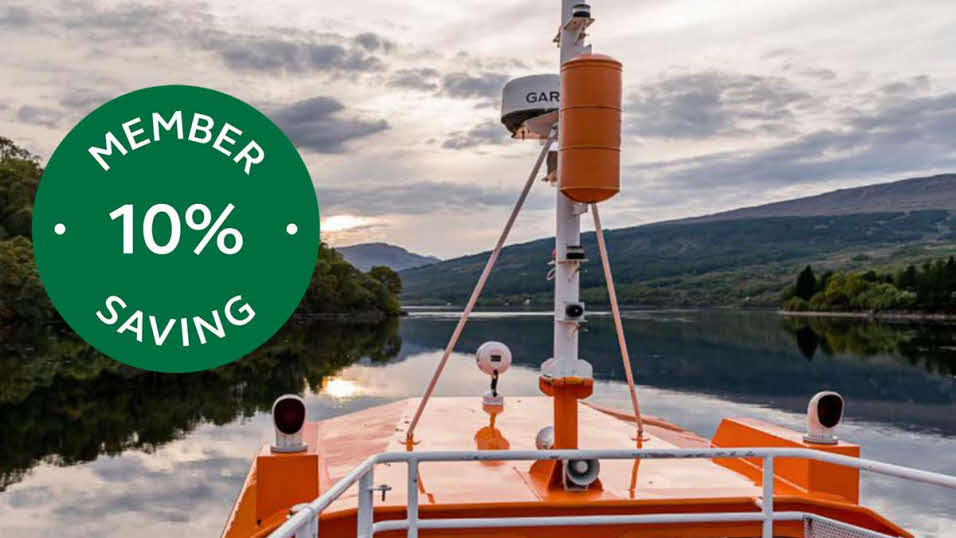 Enjoy the unbeatable views of the majestic Ben Nevis from a 360 degree, elevated viewing deck with Cruise Loch Linnhe. From here, see if you can spot seals, porpoises and sea eagles before enjoying refreshments in the ship's heated cabin and listening to the fascinating live commentary about the local history, wildlife and geology. The cruises depart daily from Fort William and pre-booking is required. Club members receive a 10% discount on the cost of the cruise.
Stay at: Bunree Club Campsite

Please visit Great Savings Guide for more details on these and other offers, as well as vouchers, discount codes, prebooking where relevant and terms and conditions for all offers. Please check Club campsite and attraction opening dates and times before visiting or travelling.
You may also be interested in