7 things to do in Kent
Located in South East England, the quaint county of Kent is undoubtedly one of the most beautiful and historically rich places to visit in the UK.

Photo of Sandwich Bay, Kent by Ruth King
Whether you're exploring the region as a family or have booked a romantic getaway with your other half, here are seven things to do in Kent that are sure to put a smile on your face.
1. Walk the Kent coastline
The Kent coastline is truly breathtaking. And you can discover it at your leisure. From beachfront strolls between Whitstable and Herne Bay to marches across the White Cliffs of Dover, you can blow the cobwebs away with one of the best walks in Kent. Many coastal routes also pass by historic sites such as the striking Walmer Castle, which was built by King Henry VIII and towers over the sea.
2. Spend a day at the beach
Kent is the perfect place to enjoy a relaxing day at the beach, particularly during the warmer months. For a retro holiday experience complete with fish and chip shops and arcades, don't miss Hythe's award-winning seafront. There's also Margate, Broadstairs and Ramsgate which are perfect for families, or you could head to Minnis Bay in Birchington which is a great spot for paddleboarding, kayaking and wakeboarding in Kent.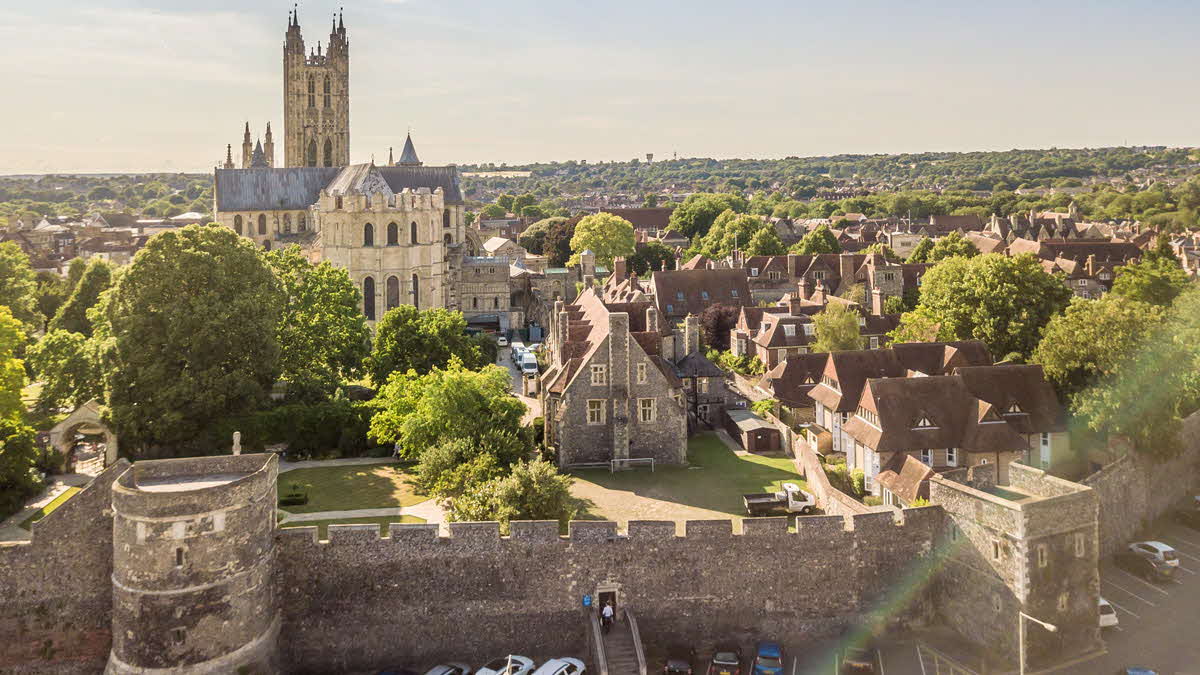 3. Visit the historic City of Canterbury
With its cobbled streets, pubs dating back centuries, quaint little eateries, and world-famous Cathedral, Canterbury is one of the most beautiful cities in Europe, attracting thousands of tourists each year. Enjoy a boat ride on the River Stour, explore St. Augustine's Abbey, discover the Canterbury Castle and City Wall Trail, or stroll through the striking Dane John Gardens.

4. Visit Whitstable Harbour
There are many wonderful places to stay in Kent and nowhere is far from the chocolate-box town of Whitstable. The small working fishing harbour here is a real highlight, and you can sample a large variety of shellfish – including the famous oysters – before heading on a delightful stroll along the shingle beach. If that's not enough, you can also jump aboard the Greta, a historic Thames sailing barge built in 1892 to transport cargo on the River Thames and the Thames Estuary.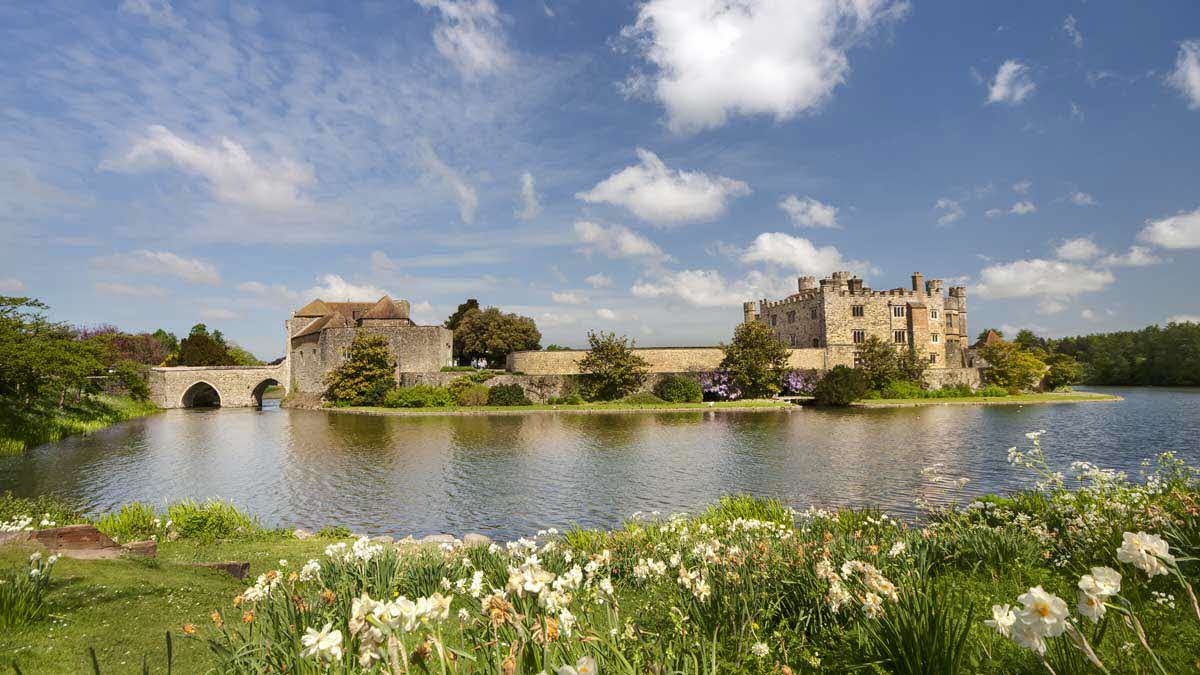 5. Head to Leeds Castle
Located just five miles southeast of Maidstone, Leeds Castle is one of the loveliest castles in the world. Become a king or queen for the day and unravel 900 years of English history. As a palace used by King Henry VIII and his first wife Catherine of Aragon, Leeds Castle has been of great importance for centuries and is now a private home. While visiting, don't miss The Gatehouse Exhibition, the Dog Collar Museum and the sprawling Princess Alexandra Gardens.

6. Visit Hever Castle
When it comes to places to visit in Kent, Hever Castle should also be on your list. This towering landmark dates back over 700 years and was the childhood home of Henry VIII's second wife, Anne Boleyn. With award-winning gardens and a picturesque double moat, this castle really makes for a great day out for the whole family. Don't forget to schedule in a walk around the 38-acre Hever lake, and perhaps book a boat and get out on the water.
7. Explore the Secret Tunnels of Dover Castle
Dover Castle is a top tourist attraction and was an important defensive structure during wartime Britain. The mysterious secret tunnels were excavated during the Napoleonic Wars and then expanded to house a command post and hospital in WWII. Enjoy a fascinating 50-minute guided tour (included in the ticket price of the castle) which tells the story of one of Britain's most famous wartime operations, code-named Dynamo. The operation was directed from here in 1940 and saw thousands of men evacuated from the beaches of Dunkirk.
Days out in Kent can be as action-packed or as relaxing as you please. But with so much to do, it's well worth putting a schedule together so you don't miss anything interesting.
Tips and advice for touring all year