Discover brilliant days out near Club sites
Discover fantastic places to visit near Club campsites like Batsford Arboretum and Nature in Art.
Batsford Arboretum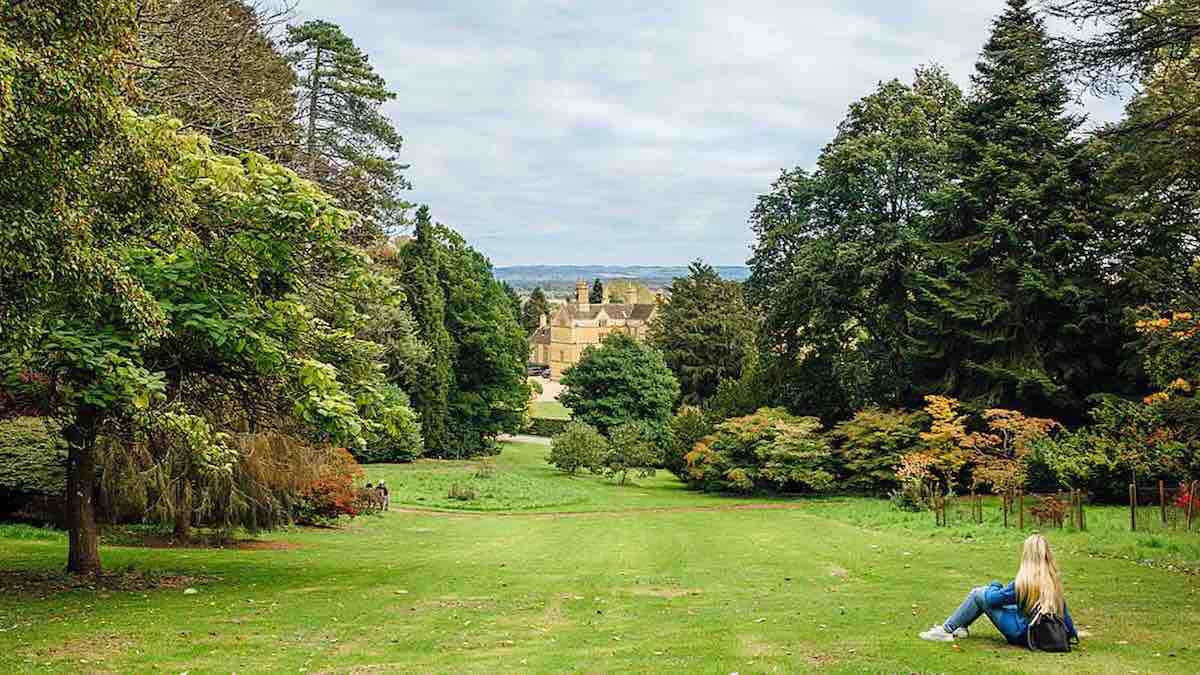 The psychological benefits of 'forest bathing' – immersing yourself in woodland – are well established. Time spent beneath a leafy canopy leaves us less anxious, less stressed and less tired, which makes Batsford Arboretum something of a wonder hospital for the soul.
The century-old park features about 1,300 different species of tree, creating a kaleidoscope of blossom and colour from spring through to autumn. A flat, level path leads through the heart of the arboretum, making it accessible to all, but there are greater rewards from following trails up and down the hillside, exploring the extraordinary range and size of trees, many of which are helpfully labelled to aid identification. There are towering Himalayan cedars and giant redwoods, the National Collection of Japanese Flowering Cherries (stunning in spring), and magnificent native trees including a fabulous fern-leaved beech and handsome oak.
To avoid a crooked neck, the best approach is to find a quiet spot in the 56-acre park and gardens, lie down and watch the sun flicker between the leaves of your favourite tree. It's forest bathing at its finest.
Club members qualify for a 10% discount on the entry fee. Find out more about Batsford Arboretum and how you can save money on other Discovery Days Out near Club sites in our Great Savings Guide here.
Nearest Club site: Moreton in Marsh
Address: Batsford Arboretum, Batsford, Moreton-in-Marsh GL56 9AT
Information: batsarb.co.uk
Nature In Art

Wildlife has the most extraordinary capacity to inspire artists. From ancient cave paintings to modern sculptures, there's something in the movement and poise of birds and animals that creates eye-catching art, and some of its finest examples are on display at the Nature in Art Museum and Art Gallery near Gloucester.
This amazing collection, housed in an old stately home, features work by more than 600 artists from over 60 countries and cultures. A relaxed atmosphere leaves visitors free to wander through the galleries, where paintings range from the heroic (lions, elephants…) to the intimate wonder of a tangled bramble patch.
The eyes of a life-size sculpture of a rook seem to follow you around one room, or perhaps the bird is just checking you don't make off with the gold-plated skull of a Siberian tiger. It's intriguing to imagine the conversations of Joseph Wolf, who illustrated the original works of Charles Darwin, although perhaps the most engaging piece is of walruses and seals carved from a whale vertebra by an Inuit sculptor.
Outside, the pretty gardens are studded with sculptures, some fantasy creations of nuts and bolts, others more life-like representations of a cheetah or whale fluke. Add a friendly café into the mix and Nature in Art is a peaceful and hugely enjoyable place to spend an afternoon.
Nearest Club sites: Tewkesbury Abbey or Cheltenham Racecourse
Address: Nature in Art, Wallsworth Hall, Sandhurst, Gloucester GL2 9PA.
Information: natureinart.org.uk