A potted history of the Chelsea Flower Show
19/05/2014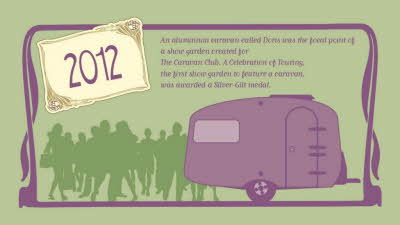 If you want to use this infographic for your own site, grab the embed code here.
The Chelsea Flower Show has been held at the grounds of the Royal Hospital since 1913 and still remains on show at these premises today.

Never short of a story to tell, the Chelsea Flower Show has had a lively timeline of events marking its centenary of exhibiting flowers at the Royal Hospital last year.

Within the last 100 years the show was cancelled due to World War One and Two, though this didn't stop the event continuing during peacetime, proving that 'the show must go on'.

Royalty has resumed its presence throughout the years and after the doom and gloom of World War One, Chelsea tea parties and Royal visits elegantly brought the show back to life in the 1920s.

In 1951 the show landed a spot in the Guinness Book of Records for showcasing 'The Great Marquee.' It covered an astonishing 3.5 acres of land which made this tent the largest in the world. The Great Marquee was certainly not wasted when it was replaced by a modular structure in 2000. The world's largest tent continued its fashionable career as it was then used to make over 7,000 aprons, jackets and bags.

Carrying on the creativity in 2009, TV presenter James May broke the mould with a garden made entirely from 2.5 tonnes of plasticine thus demonstrating that no invention is ever too crazy for the show.

'Doris,' the 1950s British made caravan, won the Club a Silver Gilt Medal in 2012 for a show garden designed by Jo Thomson. Thomson described her chic design "like wearing vintage Givenchy going through your grandmother's attic." With a helping hand from the British heritage designer Laura Ashley, Doris was decorated with true British nostalgia.

This is a special year for The Chelsea Flower Show as it is the centenary of World War One, which sets the theme for showcasing designers. Charities and organisations such as Help for Heroes are teaming up with designers to create gardens inspired by mementoes of World War One.

Making the Guinness Book of Records, playing with plasticine and dressing up vintage caravans…who can still say that The Chelsea Flower Show is all a bed of roses?

Our infographic shows how Great Britain has celebrated the beauty of the great outdoors for over a hundred years. If you are planning to venture off in your caravan to catch some beautiful sights, make sure you take out insurance to cover yourself from that dreaded pot hole and all the other mishaps that may so happen.

If you like our infographic and want to share it on your site, grab the embed code here.