Late cancellations and early departures - 2 years on
14/03/2014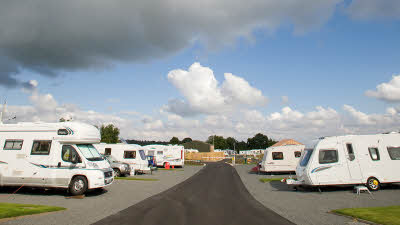 This was introduced after a major review of the level of cancellations and from looking at a wide range of solutions including re-introducing deposits, restricting number of bookings a member could make, ballot system for popular sites, change the launch day for bookings, release rolling launch dates for sites to name a few.
The greatest problem we could identify looking at all the information we held was around late cancellations, so members cancelling on the day of arrival making it almost impossible for The Club to sell the pitch to another member. Most other issues are fairly challenging to resolve as no matter what we did it would not change the fact that for example we could fill York Rowntree Park ten times over - it's just a small site in a very popular city location. We decided it did not make sense to make it tougher for our members to book and we wanted members to enjoy the freedom The Club affords so not charging deposits but monitoring behaviour seemed a good way forward (and low cost at that) and one that has been generally popular.
Since the policies were launched we have been monitoring members booking behaviour and have seen some really positive changes.
The table below shows the % reductions we have seen at different time periods during the year and it is clear the most positive impact has been seen within 72 hours.
| | | |
| --- | --- | --- |
| Reductions | % reduction between 2011-2013 | % of all bookings |
| Reduction in total cancellations | 18% | 23% of all bookings (this figure includes anyone who cancels and rebooks another site) |
| Reduction in cancellations 6 months out | 17% | - |
| Reduction in cancellations 3 month out | 16% | - |
| Reduction in cancellations 1 month out | 15% | - |
| Reduction in cancellations 1 week out | 18% | - |
| Reduction in cancellations 72 hours out | 28% | - |
| Reduction in no shows | 45% | 0.5% of all bookings |
On top of this we have seen 44 members suspended for cancelling late more than 3 times in a season - this means their membership was suspended for 2 weeks and all forward bookings were cancelled. There are other members who appeared on the 3 times report but have been spoken to and managed by the team at East Grinstead who look after the late cancellations. We have also been monitoring members who try and beat the system by changing their bookings; these are also being captured in the late cancellations report as this kind of behaviour is just not fair to fellow members.
We have also seen another change of behaviour; some members who used to book lots of sites in advance have stopped doing this. On launch day we have seen bookings decrease over the last couple of years and feel we are getting less speculative bookings and instead members are booking later and in the full knowledge that they will actually be able to take up the bookings.
We get huge amounts of feedback on this every year and every suggested solution that we have seen has been explored and considered, however there is no one solution to fix all members getting onto the site they want when they want so we think the late cancellation rule is a step in the right direction without implementing costly and often unpopular solutions - we are a Club afterall!
Read the discussion on Club Together
Members have been sharing their views on the late cancellations and early departures on Club Together.