The Tour de France set to take UK by storm
29/04/2014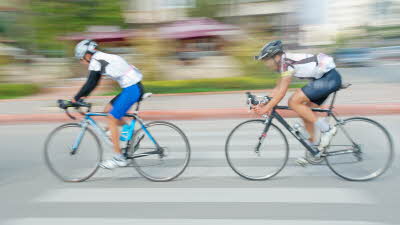 The 2014 Tour De France is starting in Leeds on 5 July and it will cover 3,656 kilometres to finally end on July 27.
Here are a few must-knows about this year's legendary competition.
What stages are there to the Tour de France?
There are three main stages in Britain (5 to 7 July), starting in Leeds, crossing West Yorkshire, and finally concluding in London. Between 8 and 27 July, the tour will then travel across France, speeding through the likes of Le Tourquet- Paris-Plage, Ypres and Oyonnax, before finally finishing in Paris.
In total, there are nine flat stages, five hill stages, six mountain stages and a solo time-trial - cyclists will only have two days of rest, phew!
Are there any special events taking place in the UK?
Boyton Hall Farm in Roxwell, Essex, will be the venue for South Essex's special rally for the passing cyclists. The weekend will feature an extensive programme of events, including Gallic-inspired activities and a procession of advertising vehicles. More information and bookings can be accessed on www.secc-online.org.uk
Search for rally events
What Club sites are close to the route in the UK?
This will depend on what day you want to see the race:
On 5 July, it passes through North and West Yorkshire, so head to Knaresborough Club site, Hebden Bridge Club site, Bolton Abbey Club site or Wharfedale Club site.
On 6 July, the cyclists will circle York, Leeds, Bradford and Sheffield so all of these sites are perfect access points: York Rowntree Park Club site, York Beechwood Grange Club site, Poolsbrook Country Park Club site, Chatsworth Park Club site and Castleton Club site.
On 7 July, the final UK stage connects Cambridge with London, so consider Cambridge Cherry Hinton Club site, Grafham Water Club site, Abbey Wood Club site or Crystal Palace Club site.
Note that Club also has a wide array of sites across France if you want to combine your chance to see the cyclists with an overseas holiday with the family.
For more information on the 2014 Tour, visit www.letour.fr/le-tour/2014/us/.