We've been listening
24/02/2014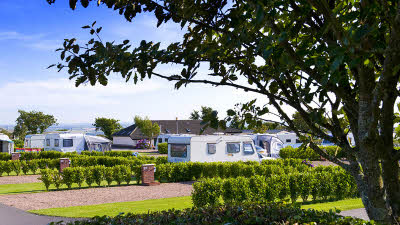 Members took part in regular Member Research Panel surveys, one-off surveys, interviews and focus groups and understandably would like to know 'what happened next'.
"Research is only worthwhile when listened to and used to drive real change and improvement," said Viv Harrison, The Club's Research Manager.
Here are some examples of your views and what we've done in response.
Many members' 'holiday dream' is to tour Scotland - or maybe head abroad for the first time.


We have introduced two new Club sites -

Stonehaven Queen Elizabeth Park

and

Strathclyde Country Park

. We also continue to offer '

First time abroad

' trips in

France

and the

Netherlands

.

Accessing the internet when away is important to most of you and patchy service in 2013 caused frustration.


We've made big efforts to improve our on-site

Wi-Fi

service and introduced a new pricing structure.

Booking a pitch when and where you want it can sometimes be a challenge.


Two new sites have been added to the network -

Shamba Holidays

in Hampshire,

Wooda Farm

in Cornwall, and most recently,

Fields End Water

in Cambridgeshire. We're also expanding two very popular Club sites in

New Forest

and

Southport

. We continue to implement our revised late cancellations/early departures policy as it's succeeding in making more pitches available, while providing flexibility.

You told us how far you typically like to travel with your caravan/motorhome.


We are using this information to suggest suitable

sites

for your breaks.

We learned what sort of activities you like to do when you are away.


The

Great Days Out 2014

offer booklet contains more than 400 offers with a much wider choice.

Site pricing is important.


In 2013, we increased the availability of offers including

Midweek discounts

,

Kids for a Penny

and

Tour for £12

. There will be lots of great-value deals during 2014.

Visitors' site reviews are valuable to many of you when choosing sites - and you like to see both good and bad.


We have published over 27,000 site reviews on

Club Together

.

There's no need to send a printed copy of the Great Days Out booklet automatically to every member.


During 2014, information on

Great Days Out

offers is available online for all members. Print copies can be ordered via the Club Shop.

You said finding your way around The Club website could be made easier and mapping could be better.


We redesigned our website using your feedback and launched it in September. We also improved the mapping,

My Profile

and self-service areas.

The vast majority of you would recommend us to friends and family.


Great, but we will never rest on our laurels...