7 best walks in Kent
Known as the 'Garden of England', Kent is the perfect place for a family holiday or a weekend getaway.
With historic landmarks, quaint little towns, stunning parks and long stretches of beautiful coastline, this fascinating county is well worth a visit. Getting out and about on foot is a great way to explore, so why not check out some of the best walks in Kent and enjoy a spot of sightseeing while getting your steps up at the same time? Here are seven top routes to get you started.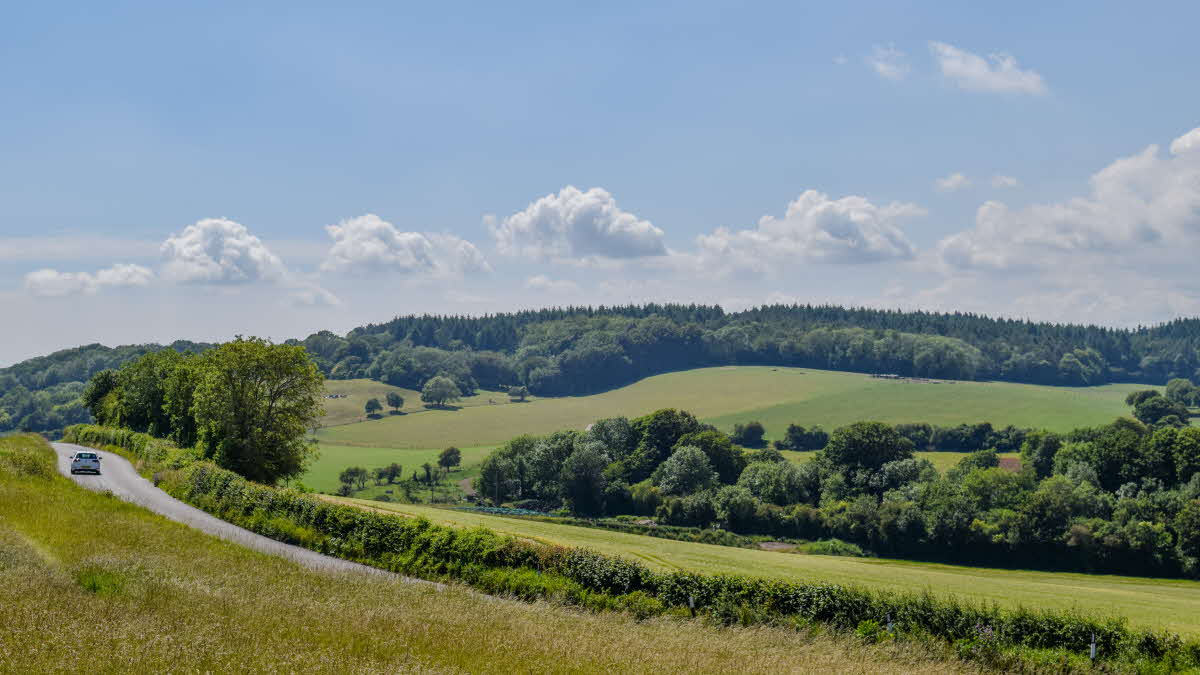 1. Elham Valley Way
Difficulty level: Moderate / Not suitable for buggies or wheelchairs
If you're a bit of an exercise fanatic and enjoy 'feeling the burn', you might have already been on a walking holiday or two. Kent is the ideal place to get in shape while escaping the hustle and bustle of everyday life, with the Elham Valley Way being the perfect route for those with moderate fitness levels. The trail leads down from the stunning cathedral city of Canterbury, through the coastal town of Hythe and a tapestry of countryside to the Kent Downs. It covers 22.5 miles in total, but of course, you don't have to do the whole route. Or you could plan an overnight stop somewhere en route to help break things up a little bit.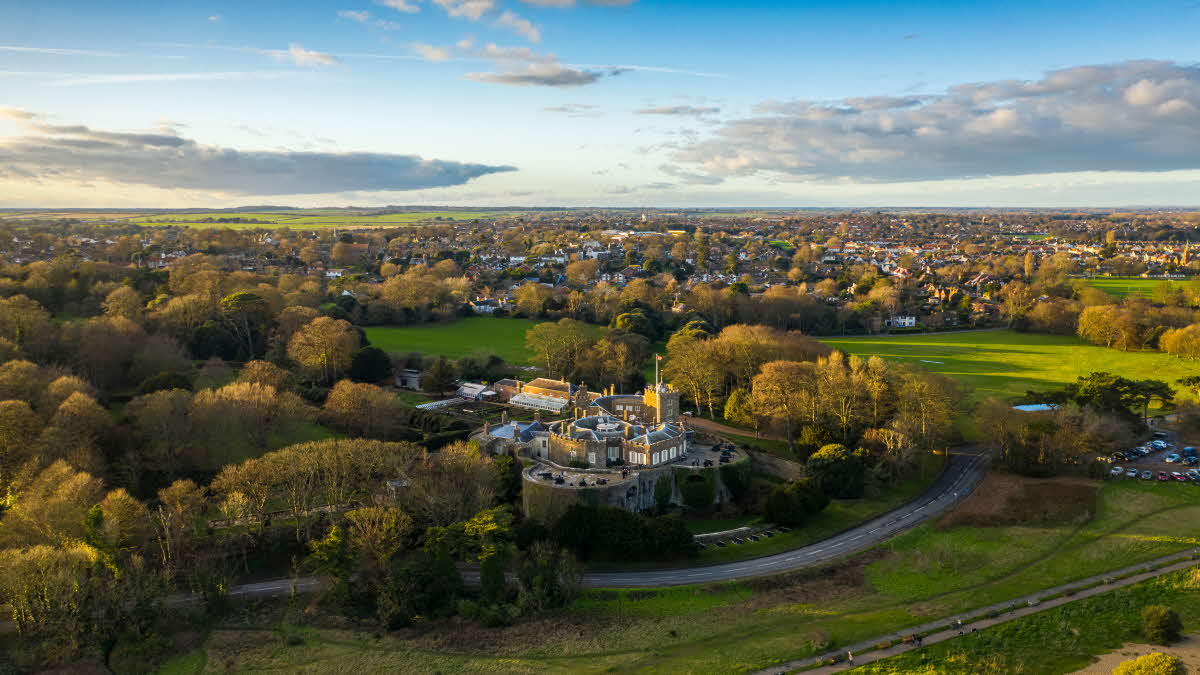 2. Walmer Castle to Sandown Castle
Difficulty level: Easy / Ideal for history lovers
This route starts at the picturesque Walmer Castle, which towers over the Kent coastline. A domineering structure built during the reign of King Henry VIII, it's certainly among the best castles to visit in the UK. So how about retracing the footsteps of royalty before continuing on an easy trek with plenty of places to stop for fish and chips by the sea? When you're ready to walk, take the coastal path to Walmer Green and soak up the views as you head towards Deal and then Sandown. Sadly, only the ruins remain of Sandown Castle, which was built as an artillery fort by King Henry VIII to protect the northern end of the Downs.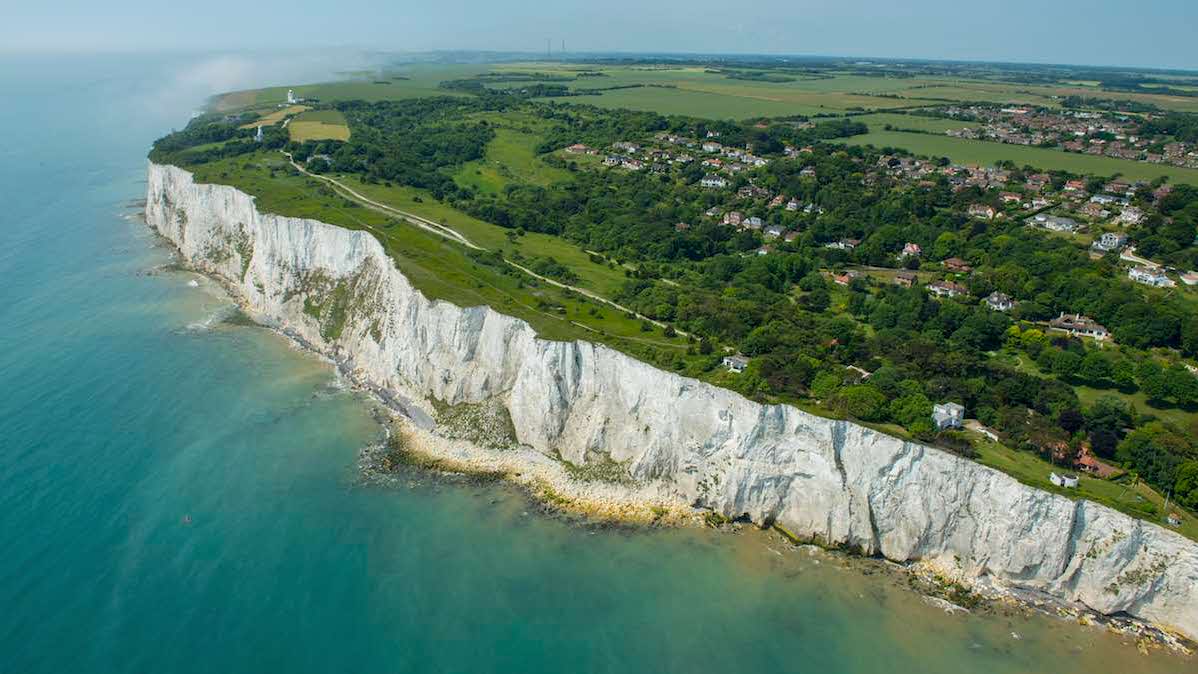 3. White Cliffs of Dover
Difficulty level: Moderate / Ideal for dog walkers
If you're searching for top sites for dog walking in Kent then don't miss the iconic White Cliffs of Dover, which have featured on postcards for years, and were an important defence location during the Second World War. The White Cliffs of Dover is a National Trust owned site, which welcomes responsible pet owners and is a great place to blow the cobwebs away. Not only do the White Cliffs offer spectacular views of the Kentish coastline and English Channel, but you'll also unravel history step-by-step. Look out for part of an underground system known as Landon Hole, and keep an eye out for gun emplacements.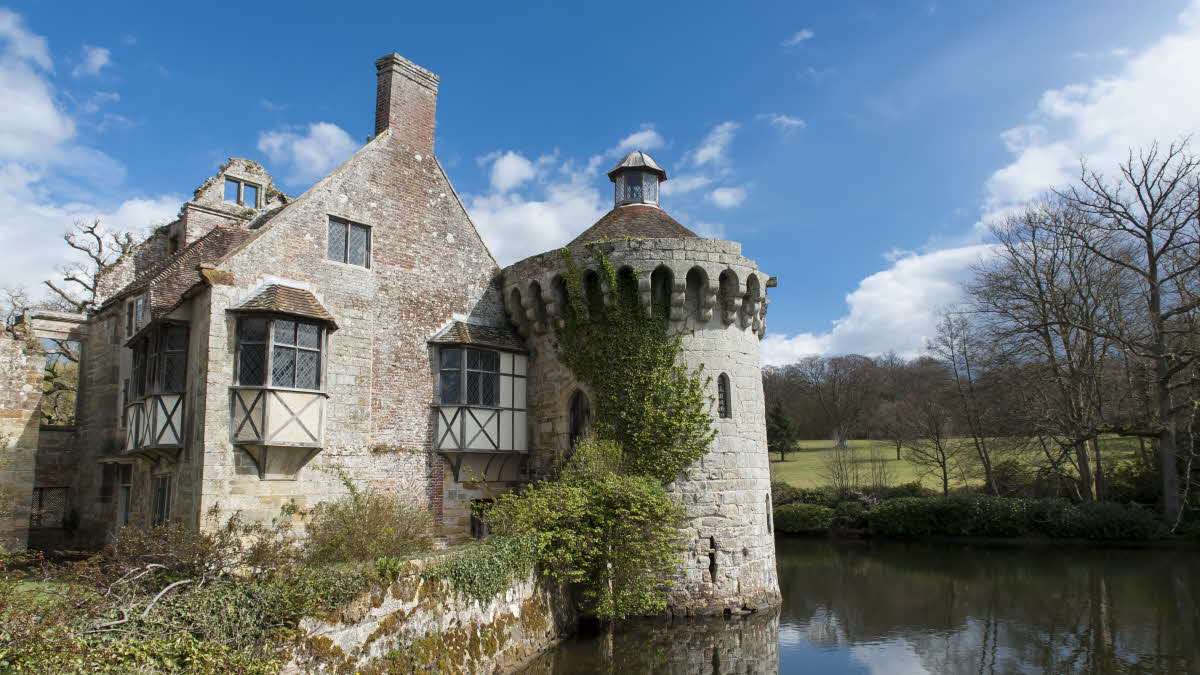 4. Scotney Castle
Difficulty level: Easy to moderate / Ideal for families
When in Tunbridge Wells, don't miss the chance to stroll around 770-acres of woodland complete with a fairy-tale castle backdrop. As a National Trust estate nestled within the High Weald Area of Outstanding Natural Beauty, this is a lovely setting for a leisurely walk with the whole family. Kids are sure to love the castle moat and gardens, and the house is often open too. The trail around the property is around two miles long and is also pet-friendly.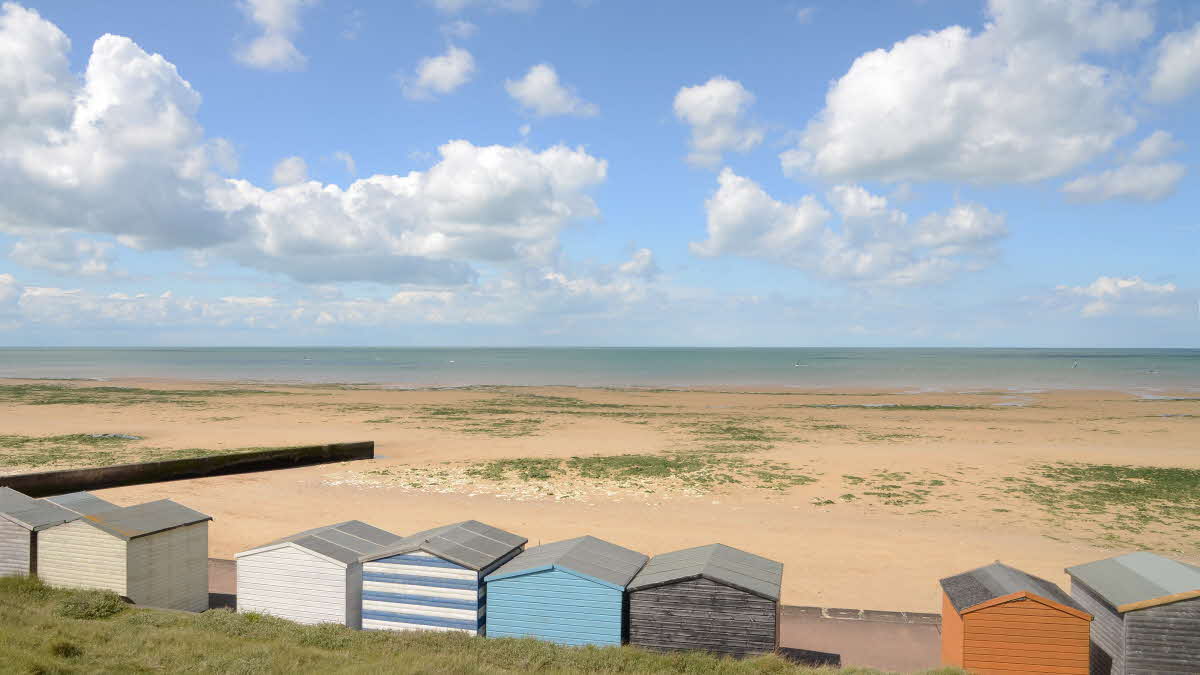 5. Minnis Bay to Reculver Country Park
Difficulty level: Easy / Suitable for buggies and wheelchairs
Nestled between the Kentish towns of Margate and Whitstable is a stunning sea trail that'll take you from Minnis Bay to Reculver Country Park. This part of the trail is just over seven miles long, but you can stop at any point and either walk back to the starting point or catch public transport. As a seafront route, you can expect to hear the waves crashing against the shingle beaches of the Thanet coastline, and spot sea birds flying overhead.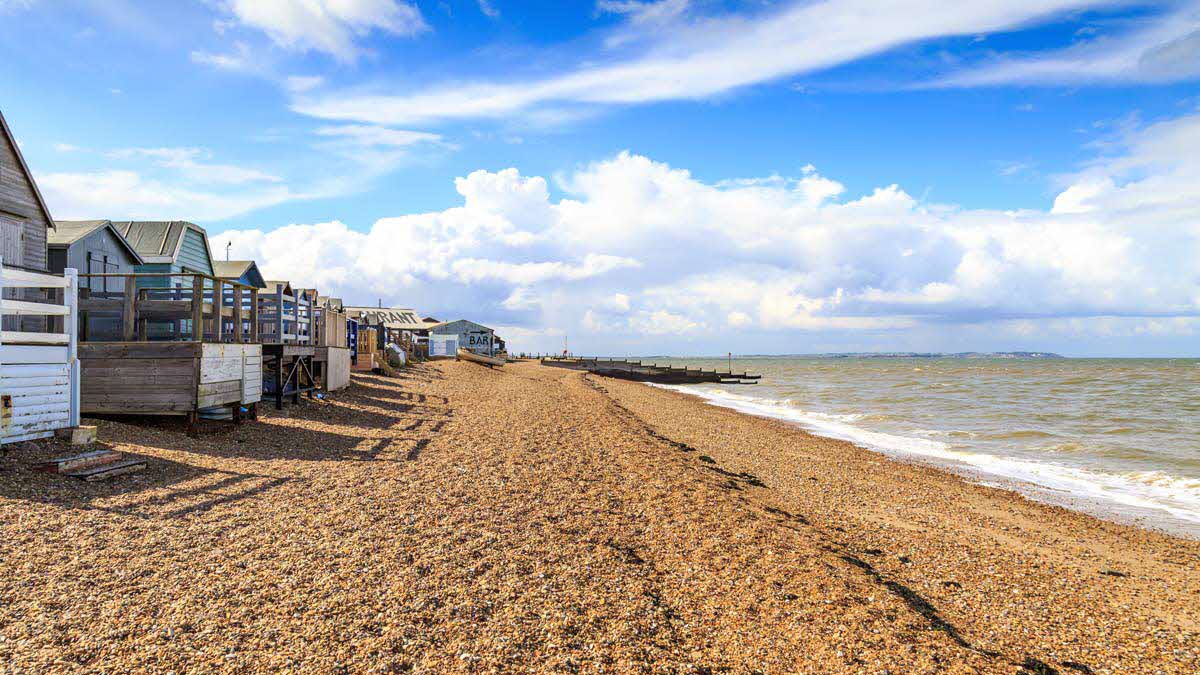 6. Whitstable to Herne Bay
Difficulty level: Easy / Suitable for family explorers
This route starts from the opposite direction to the walk mentioned above, and allows you to explore the stunning Whitstable harbour where you'll be able to pick up some fresh seafood. From there, you can enjoy an easy, five-mile walk to Herne Bay using a section of the Saxon Shore Way. The route takes you east past Tankerton Beach with its row of expensive beach huts, and on to Hampton Pier before reaching Herne Bay with its award-winning seafront.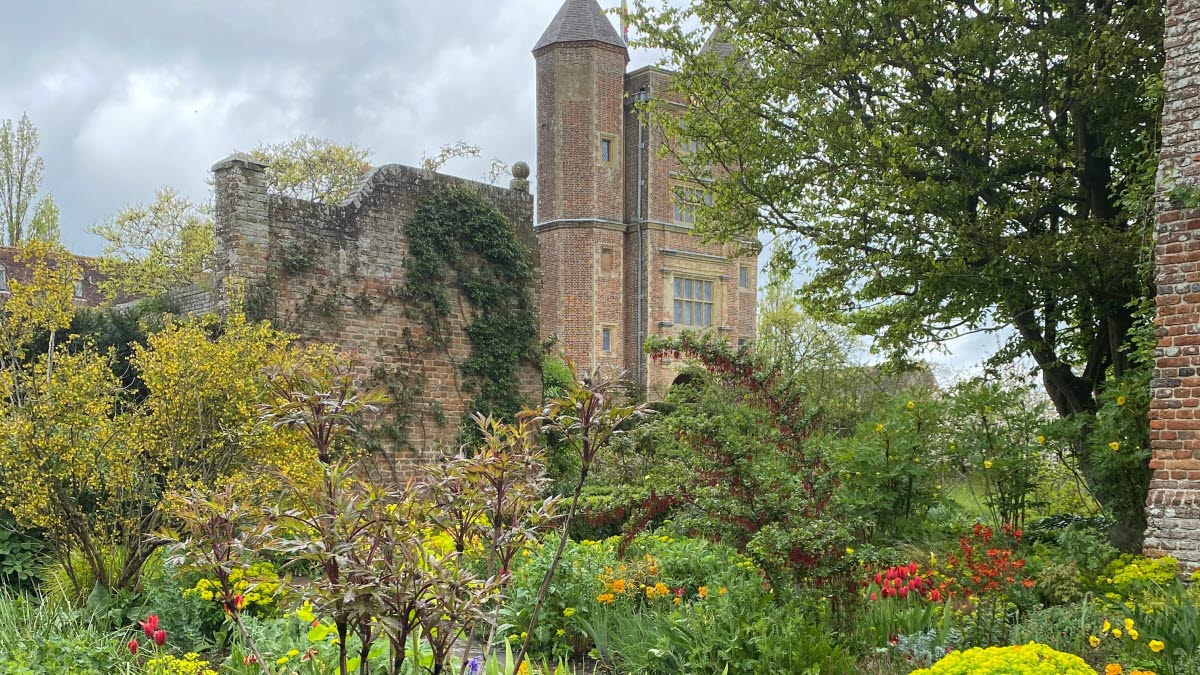 Photo of Sissinghurst Castle Garden by Paul Barnes
7. Sissinghurst Castle Garden
Difficulty level: Easy / Suitable for nature lovers
If you're looking for an easy yet visually stunning circular walk, then head to Sissinghurst Castle Garden and enjoy a one-mile loop around the lake. You can also venture further to see the 1,100 fruit trees which become ethereal in the colder months. The estate has many wonderful sights to explore, including the Tower which is framed by mighty oak trees.
Walks in Kent are truly breathtaking. So grab your walking shoes and don't forget your camera if you fancy a spot of professional photography en route.
Tips and advice for touring all year