How to keep your kids occupied at home
How to keep your kids occupied at home
Check out these activities guaranteed to keep everyone entertained – at home or away!

Painting a birdbox
The last few weeks have posed additional challenges to parents trying to cope with the dreaded 'I'm boreds'. Fortunately a whole host of famous names have stepped up to offer a helping hand with everything from fitness tips to home schooling. Fitness guru Joe Wicks has been up bright and early each day, helping to keep the nation's children healthy and motivated with his PE sessions (see The Body Coach TV on YouTube), while Sir David Attenborough has been lined up to give geography lessons on BBC Bitesize. I've been doing a bit more research to find things to keep my children entertained – so check out these ideas. When things return to normal, many of them can be enjoyed out on a Club site too…
Wingin' it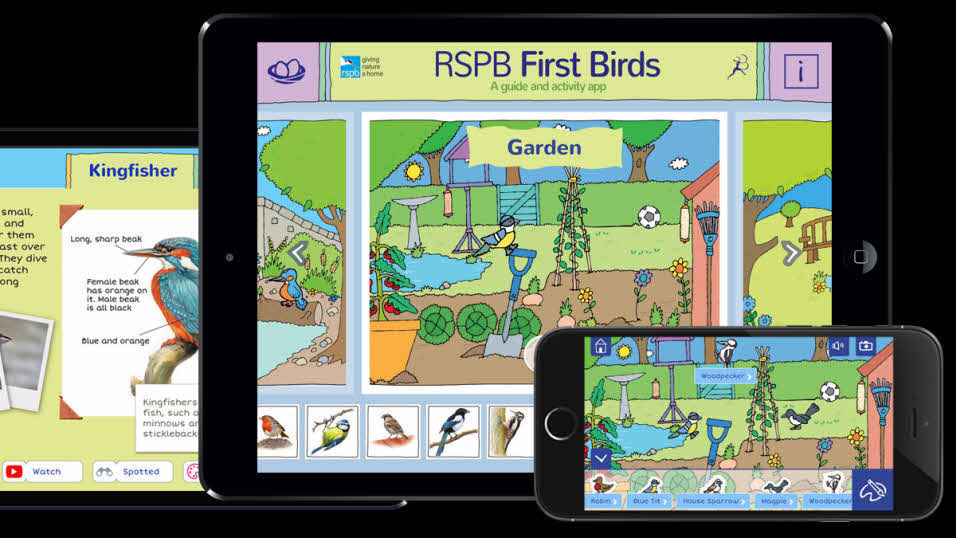 The RSPB's birdwatching app RSPB/Aimer Media
Recent events have seen many of us adopting a quieter pace of life, perhaps taking a greater interest in the wildlife on our doorsteps for the first time. My daughters Olivia and Harriet are a case in point. After discovering a 'paint your own birdbox' kit languishing at the back of a cupboard, they spent a happy day of creativity and have now developed a daily routine of garden bird spotting. The birdbox project would make a great rainy-day activity - what's more, many of the Caravan and Motorhome Club's sites are home to an array of birds, making them ideal holiday spots for twitchers of all ages.
The BTO (British Trust for Ornithology) is currently inviting people to take part in its Garden BirdWatch scheme, which involves keeping a list of which species visit each week. Participants only need to spend 20 minutes a week spotting – you can sign up and find out more at bto.org.
Should your child want to find out more, I can highly recommend the RSPB First Book of Birds, which is packed with facts relating to 35 of Britain's most common birds. There is also an accompanying app, so budding ornithologists can keep track of their sightings whether they are at home, on site or even in the car.
On your marks!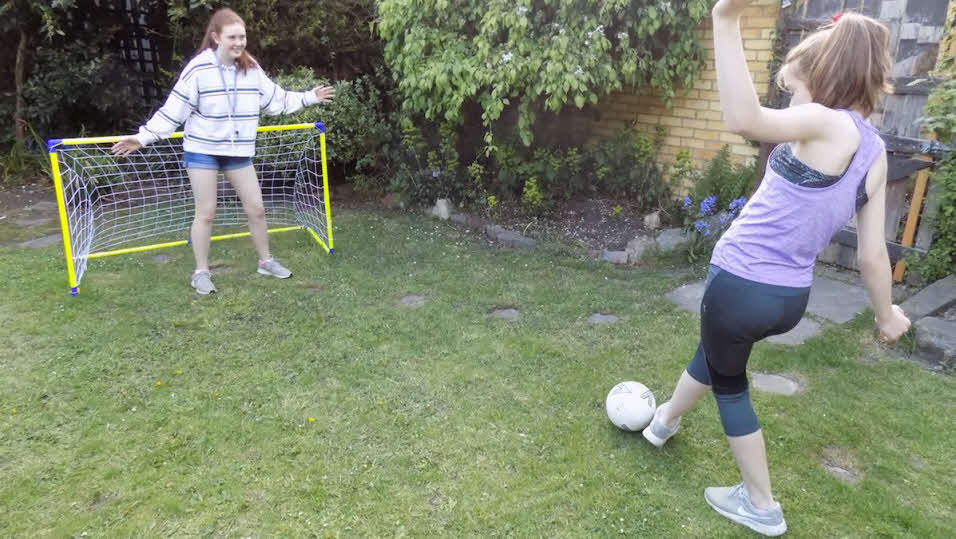 Sharpen up your footie skills
This summer was set to be packed with sporting events – but the likes of the European Football Championship (where England hope to compete for glory on home and foreign soil) and Olympic Games (in which Dina Asher-Smith and Katarina Johnson-Thompson are gold-medal candidates for Great Britain) will have to wait. But there is nothing stopping us from getting outside and celebrating our athletic abilities – albeit on a smaller scale.
For all those would-be Harry Kanes and Lucy Bronzes, the Football Association has launched a free 'SuperKicks' app, aimed specifically at youngsters aged five to eight. Created with the help of FA coaches, the app contains skills-based challenges and also offers the opportunity to get creative with the likes of a 'design a kit' game. For more information see thefa.com.
Meanwhile, England Athletics has developed Funetics, a series of 'events' for children aged four to 15. These include everything from 'Bean Bag Balance' for little ones to 'Standing Long Jump'. There are 20 activities to try, each outlined in a 'how to' YouTube video.
It's fun to stage a mini Olympics in the back garden – which, again, can be recreated on site or on the beach once we are out and about once again. See funetics.co.uk.
Art of the matter
A piece of paper and some coloured pencils have come to the rescue of many a fraught parent – but why not make the artistic experience even more enjoyable for kids with a free download from artist Becky Bettesworth.
Becky creates beautiful designs featuring the likes of caravans, vintage VW campers and holiday destinations from her base in Devon. She has launched a free 'Creative Art Project' so you and your youngsters can colour in or even create your own masterpieces. Simply visit beckybettesworth.co.uk, choose your design, add it to your cart, complete a few details and check out. Your completely free download will then be emailed to you.
Once complete, you can photograph your work and share with Becky via social media (#lovekeepsustogether). Don't forget to tag us - @candmclub - so we can see the pictures!
Read all about it
June usually marks the launch of the The Reading Agency's Summer Reading Challenge, which encourages children to read six books over the six-week school holiday in return for stickers and a certificate. While things are different this year there's still plenty to keep book lovers engaged. For example, why not try the 'Book Sorter ' which offers recommendations based on your age and interests, check out the Reading Club where you can find out more about your favourite authors and illustrators, download an activity pack or enter a competition. For more details visit summerreadingchallenge.org.uk.
In the meantime, why not get your child started with the Enid Blyton classic, Five Go Off in a Caravan, or, for younger readers, The Caravan Family, which follows Mike, Belinda and Anne as they embark on a very special family holiday.