Guide to Certificated Locations
Guide to Certificated Locations
There are more than 2,200 Certificated Locations across the country which Club members have exclusive access to. Have you discovered the delights of these five-pitch sites yet?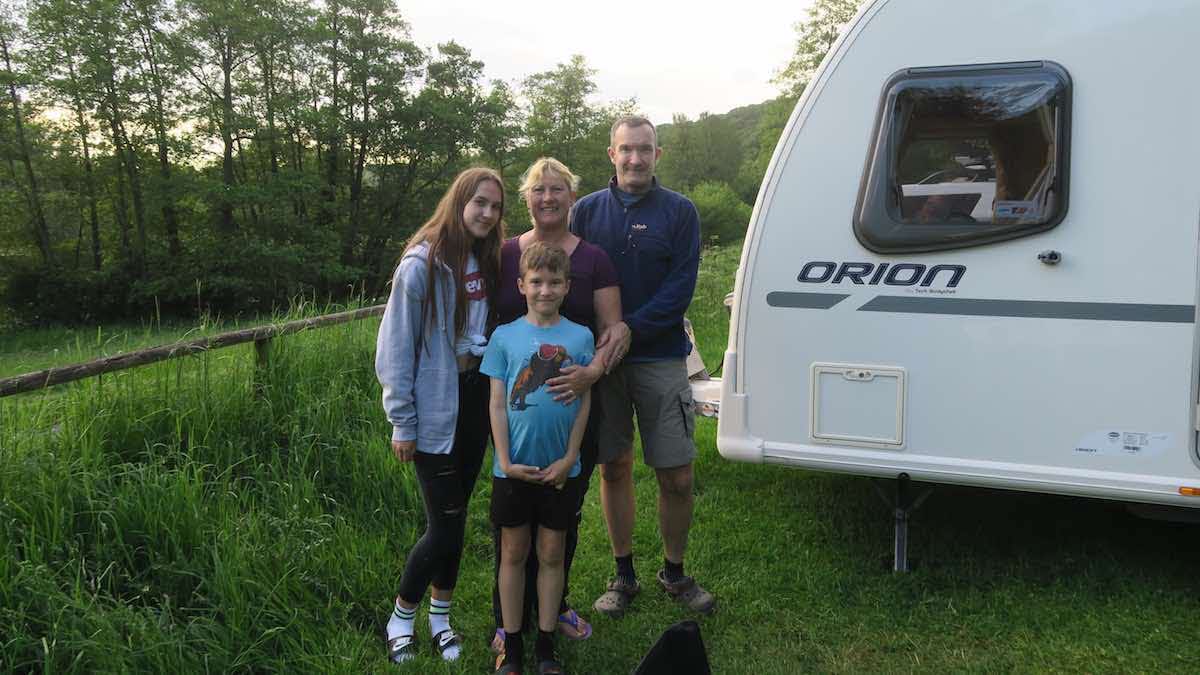 Sammy Faircloth and her family at one of their favourite CLs – Lyndor in Herefordshire
Many Club members will already be well acquainted with the term 'Certificated Locations' (commonly referred to as CLs). But some, and especially newcomers, may not be familiar with these five-pitch set-ups – or understand why access to them is so handy. This article is designed to clear up the issue!
Open solely to Caravan and Motorhome Club members, Certificated Locations can be found in diverse locations across the country, from working farms to golf courses, and fisheries to the grounds of public houses. In fact, there are more than 2,200 such sites, each of which have been inspected by representatives from the Club.
If you are looking for a CL in a particular region, or with specific facilities or attractions nearby, use our handy search tool. To book your CL pitch you will need to contact the owner directly – details can be found on the website or in your Sites Directory and Handbook.
The facilities available on CLs vary considerably, so double check before booking that a location meets your requirements. Some offer electric hook-up and washroom facilities, while others encourage back-to-basics camping. All, however, offer access to drinking water, a chemical waste emptying point and refuse disposal.
Be aware that the ground on some CL sites can be quite undulating (look out for notes within individual entries in the Sites Directory), so make sure you pack levelling equipment such as ramps and chocks. Pitches can sometimes be soft too, so grip tracks/mats will help you get your motorhome or towcar away at the end of your stay and corner steady pads can help prevent a caravan from sinking into the ground.
The beauty of CLs is that they add versatility to your touring holiday – they're perfect if your favourite Club site is booked up, or as 'stop-over' locations on your way to more far-flung destinations.
Why we love CLs...
We are quite an 'outdoorsy' family, so often pick CLs that offer peace and tranquillity off the beaten track and the opportunity to enjoy our favourite leisure pursuits, such as canoeing, cycling and walking.
One of our favourite sites is Lyndor in Herefordshire. It is positioned next to the River Wye, and is a superb spot from which to launch the canoes and sedately paddle to Ross-on-Wye – a real adventure for the kids. It is also adjacent to the Wye Valley Walk and within easy reach of the Forest of Dean, which we explored on bikes.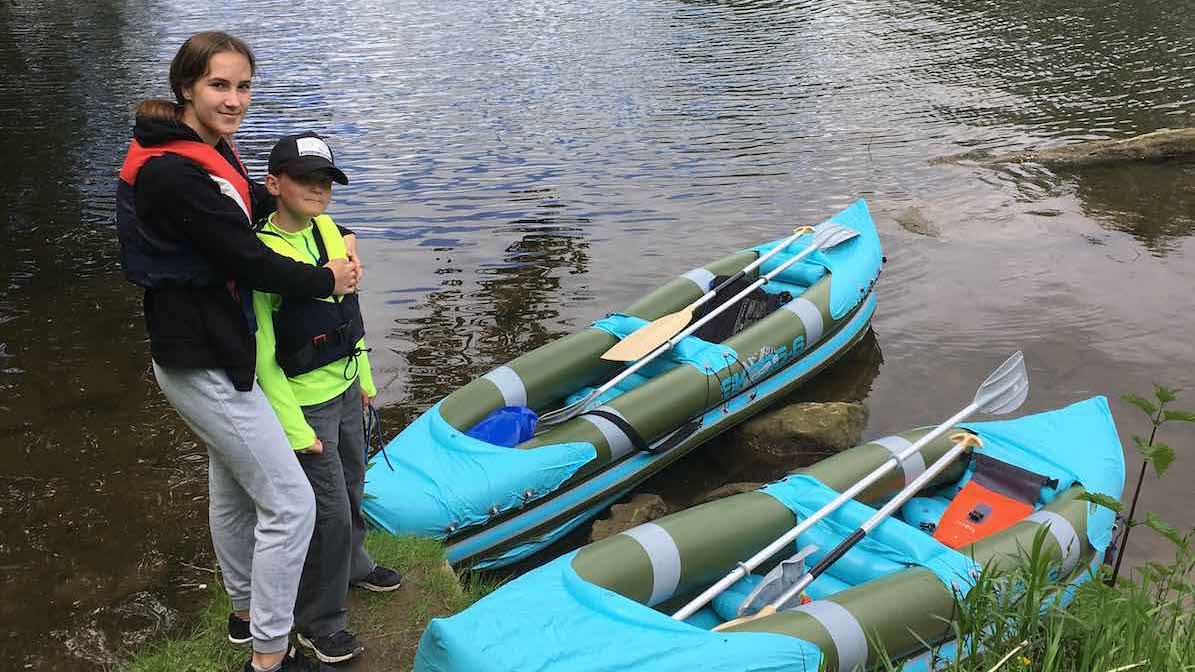 The Faircloths use CLs as bases to enjoy their hobbies, such as canoeing on the River Rye from Lyndor
Another great CL is Layhead Farm near Settle – it was perfectly situated for one of our walking challenges (the ascent of Ingleborough, the second-highest mountain in the Yorkshire Dales). A wonderful working farm, it was a joy to relax there after a hard day's walking and be entertained by lambs in the next-door field. We want our children to grow up appreciating the natural beauty around them – and CLs certainly fit the bill.
CLs offer the perfect opportunity to escape to the countryside. But don't just take our word for it. Our friends, the Bainbridges, only recently started visiting these five pitch sites. Here are their views...
The Bainbridges
"We have been caravanning for 23 years, but hadn't tried a CL until last year. Being creatures of habit, we always tended to opt for the Club sites with their washroom facilities, electrical hook-ups and hardstanding pitches – you know what you are going to get!
"In 2020, a friend encouraged us to step out of our comfort zone and try a CL. The gauntlet was laid and without further ado we booked a pitch at Crakehall Watermill CL near Bedale in North Yorkshire.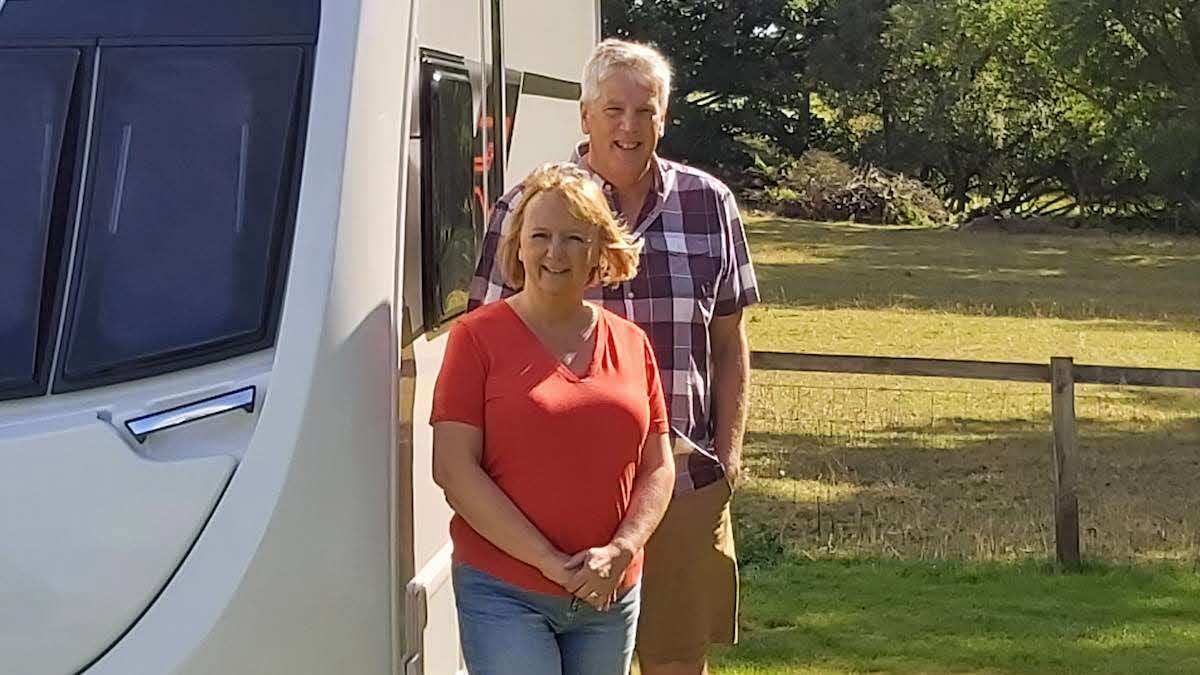 Gary and Shirley Bainbridge only discovered the joys of CLs in 2020 but are keen to use them more often
"The site was beautiful, with a gurgling stream and a field of sheep – extremely peaceful and relaxing. The owners were very friendly and welcoming. We felt that this was what caravanning should be about and reminded us why we enjoyed it so much. We would definitely go back to this particular CL and explore others."
Do you know anyone with some spare land who might be interested in opening a CL and earning some extra income? You can find out more and apply for a site meeting here.