Guide to the best motorhomes for different needs
Guide to the best motorhomes for different needs
Motorhome tester Nick Harding suggests suitable vehicles for a variety of different buyers – from campervans for the odd weekend away to luxury A-classes costing £150,000.
Our expert tester Nick Harding has been reviewing motorhomes since the mid-80s and has pretty much seen vehicles of every shape, size and price. Here he suggests suitable vehicles for a variety of different buyers – from campervans for the odd weekend away to luxury A-classes costing £150,000.
Couples who want a compact coachbuilt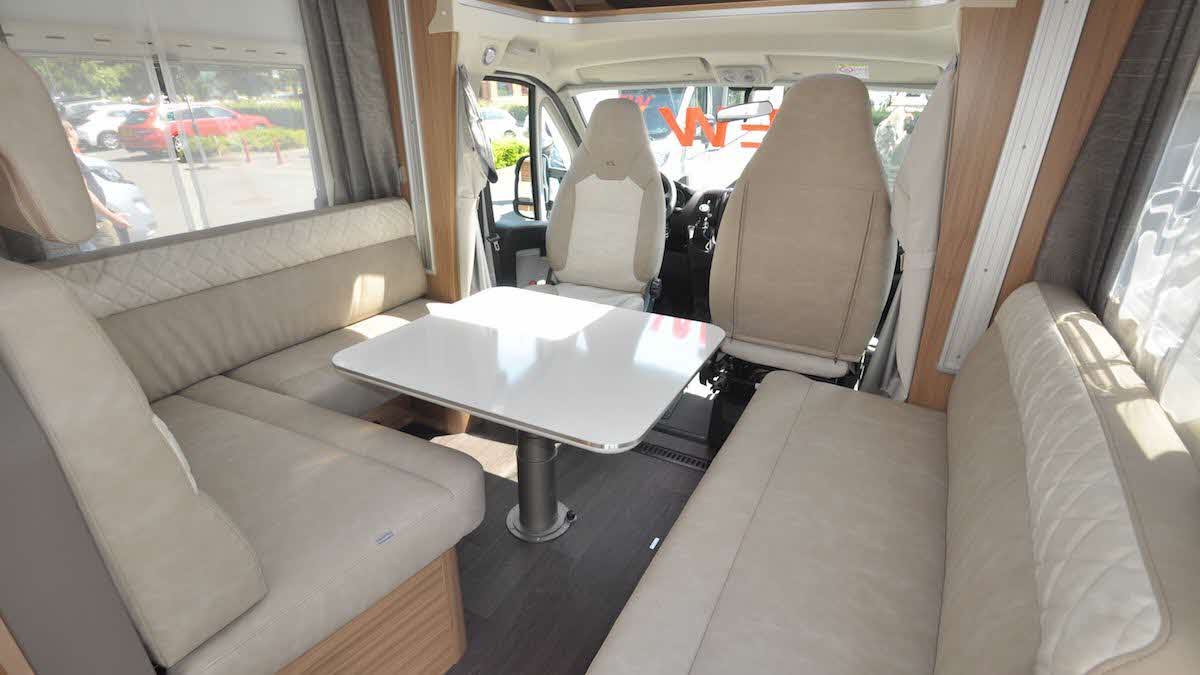 What an amazing choice there is in this sector! Of course, there's no reason why couples should necessarily stick to two-berths – especially if they want occasional extra travel seating or sleeping space – but I'm going to have to narrow my selection down to dedicated two-sleepers. Although there's no official definition, a typical compact coachbuilt is reckoned to be up to 6m in length. So, although the likes of Auto-Trail's Trackers, Bailey's new Ford-based Adamo models and Auto-Sleepers' Broadways will appeal to couples, I'm going to leave them out on this occasion. Swift's Compact C205 and Auto-Sleepers' Nuevo EK fit the bill but I'm going to plump for the Adria Matrix Axess 520 ST, which has a front lounge, rear L-shaped kitchen and corner washroom – all on the generous side, thanks to a drop-down double bed.
Other options: Bürstner's Lyseo TD Harmony Line 590 – a must-view if you like the look of the Adria. Benimar and Chausson also offer whole ranges that tick the 'compact yet well-equipped' and 'keenly priced' boxes.
Couples who want a van conversion
The van conversion sector is just as heavily populated as the couples' coachbuilts – I can think of at least 12 big manufacturers, before we even get to specific models. You'll also find a generous sprinkling of smaller businesses of high repute who sell directly in this arena – the likes of Consort, Murvi and Vantage spring to mind. WildAx bridges the gap – selling directly as well as via a handful of dealers. Adria, HymerCar and Rapido head the list of imports. As I have to highlight one model, I'll go for the popular, tried-and-tested Auto-Sleeper Warwick XL, with its roomy rear lounge and high overall specification.
Other options: Murvi's Morello and Vantage's Sol are long-term favourites. IH's N-630 RL has the 'wow' factor. Don't overlook Volkswagen's Grand Californias, either. Or, if you want the best of both van conversion and coachbuilt worlds, keep an eye out for the Chausson Combi X550, about to debut in the UK.
Families of four or more
Kids love bunk beds. If there are four of you in your family – and two are children – bunks are surely the way to go. You'll want the extra space afforded by a coachbuilt model, too. Swift's Edge 466 can actually cope with up to six; the bunks are across the back, which frees up more space for daytime living elsewhere. I also like the look of the Roller Team Auto-Roller 707 (or the Zefiro 675, if you prefer a Ford base). In terms of six-berths, the choice is limited these days, mainly due to weight and driving licence issues.
Other options: Swift has never shied away from producing multi-berth motorhomes, and the Kon-Tiki Sport 596 provides accommodation for up to six while still managing to include an end lounge. Indeed, every model in the 11-strong Kon-Tiki Sport line-up offers at least four berths – although none has bunk beds.
Anyone looking for a bargain
It's always worth looking at an Autoquest. These Elddis motorhomes were first produced in the late 1980s but they are still going strong. They're basic and as unpretentious as a cheese and pickle sarnie. My pick of the current range? The 5.7m-long, two-berth, end-kitchen Elddis Autoquest 115, which retails at £42,169 (£43,387 with the Lux Pack of extras including air conditioning, passenger airbag and cruise control). Rivals include the Auto-Trail Imala 615 and, for end washroom/ side kitchen alternatives, the Bailey Alliance Silver Edition 662 and Swift Escape 604. That's just the coachbuilts. Here's a different proposition from the van conversion sector: at £36,995, the new-for-2021, two-berth Auto-Trail Expedition 66 is already proving popular and gets my vote as a top bargain.
Other options: Dealer special- edition versions of Autoquests may start off costing more, but they boast far higher specifications. Meanwhile, Swift's Edge coachbuilts are powering their way through a second season. In terms of van conversions, you could check out offerings from Benivan and Roller Team.
Weekenders and festival-goers
Want something that's as easy to drive and park as a large car, but boasting facilities that allow you to go camping at the drop of a hat? Then we're talking campervans... which often happen to be more than capable at towing. Volkswagen's California has, without doubt, been the UK's single most popular motorhome model for at least the past 15 years. There are four versions this season, and I'd be heading for the top-of-the- range 'Ocean'. The Volkswagen website includes a handy 'Build Your Own' feature, but it's easy to get carried away – I found that I could easily top £80,000!
Other options: The Mercedes Marco Polo* and Ford Nugget are two other examples of motor manufacturers commissioning and selling campers they can call their own. Wellhouse's Vauxhall Vivaro- based Blighty is a price-fighter alternative. If you're determined to stick with a Volkswagen base, the likes of Bilbo's and Hillside are high on a long list of independent converters.
Big spenders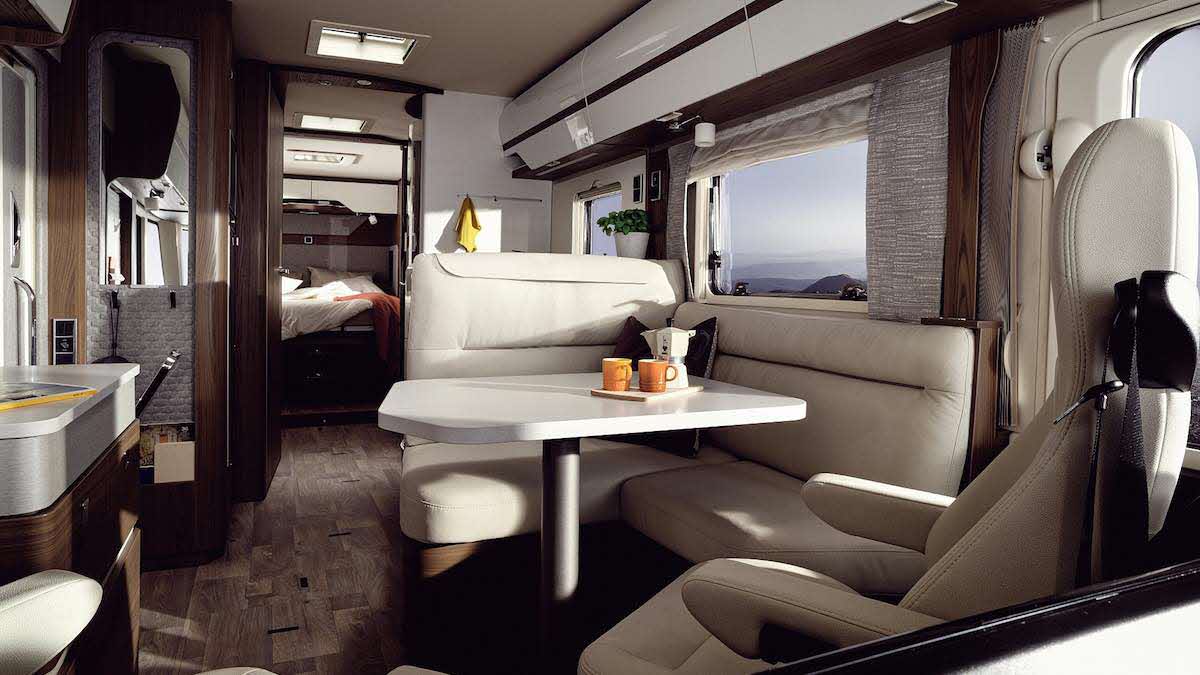 The German names Carthago, Concorde, Morelo and Niesmann + Bischoff all apply if you have relatively deep pockets. If I were to choose a specific vehicle, though, it would be Hymer's B-Class MasterLine 890 – a 9m tag axle beauty with island bed, Mercedes power and Hymer's own SLC chassis extension. If you can afford £150,000 you won't be disappointed.
Also consider: If you're looking to buy new and made in Britain, you might want to hold out for Auto-Trail's all-new Grande Frontier models. Otherwise A-classes from the likes of, Adria, Bürstner, Laika, Pilote and Rapido should be on the long list.
More like this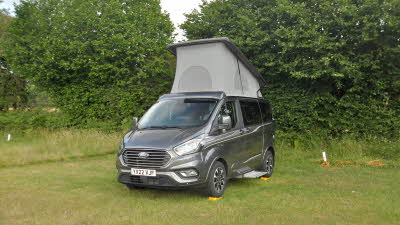 by Nick Harding
06/10/2023
Nick Harding takes a look at the award-winning, four-berth Monza