Caravan renovation project
Caravan renovation project
A family of Club members has used the extended period at home to complete a fantastic caravan re-design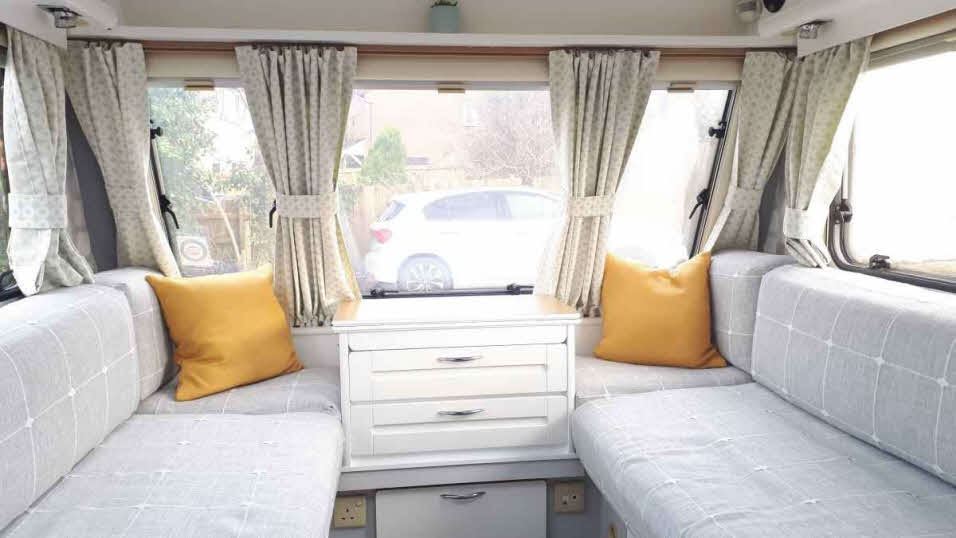 When the UK introduced social distancing measures in March, Club members Anthony and Sabina Reynolds decided to spend some of their time putting the finishing touches to a conversion project – transforming a second-hand 2003 Compass Magnum 362 into a brighter tourer with a fresher, modern look.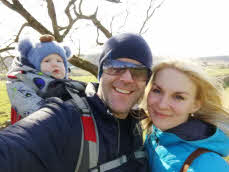 The Reynolds Family – including one-year-old son Jacob – are new to caravanning, and have recently joined the Club. Anthony, who works as a staircase designer in South Wales, explains the appeal: "After much pontificating, we realised that a caravan was exactly what we were looking for to take our little angel on adventures."
Anthony and Sabina realised that the size of the Compass was perfectly suited to their needs. "We needed the shortest length possible so we could fit it on our drive, and it needed to be light due to our car's towing limit. We bought an old caravan but wanted that modern feel," says Anthony.
The couple spent two months renovating their 362 at weekends, before completing the job during the extended period at home – and as you can see from the pictures below, the results are very impressive. Asked if they have any advice for anyone considering a similar task, Sabina says, "Just do it, and also look for bargains," while Anthony recommends plenty of internet-based research. "It all started for me by seeing the website thetwinklediaries.co.uk. Their conversions really inspired us."
Future plans
Following all that elbow grease, Anthony has been using the caravan as a temporary office, but like many members at the moment the Reynolds family are looking to the future and planning forthcoming trips in the newly-renovated outfit. "We can't wait to explore the UK in it," Anthony says, before adding that he has been familiarising himself with the caravan's functions and reading the Club's information on safety and towing.
Meanwhile, Sabina has been looking at sites and making bookings using the sites booking app. "I want to show my wife Scotland, but to begin with we want to explore the Gower coast of Wales, which is much closer to home," Anthony enthuses. "The list is long!"
If you see Sabina, Anthony and Jacob out and about later this year, be sure to say hello. In the meantime, take a look at their handiwork...
Before: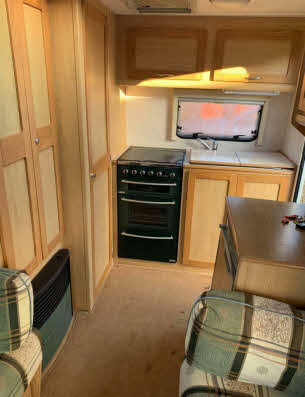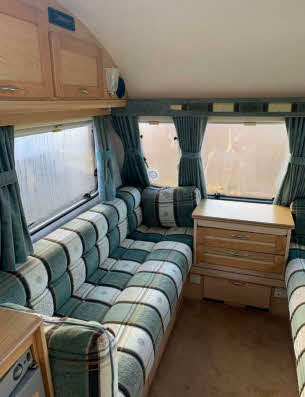 After: