Discover the best of British
Discover the best of British
Start your touring season off right with a great British break - there's plenty here to visit, and we've compiled a list of places responsible for some of the most iconic British foods, so you can eat your way around the UK!
By: Rochelle Hibbitt | 7 Mar 2019, 12.30pm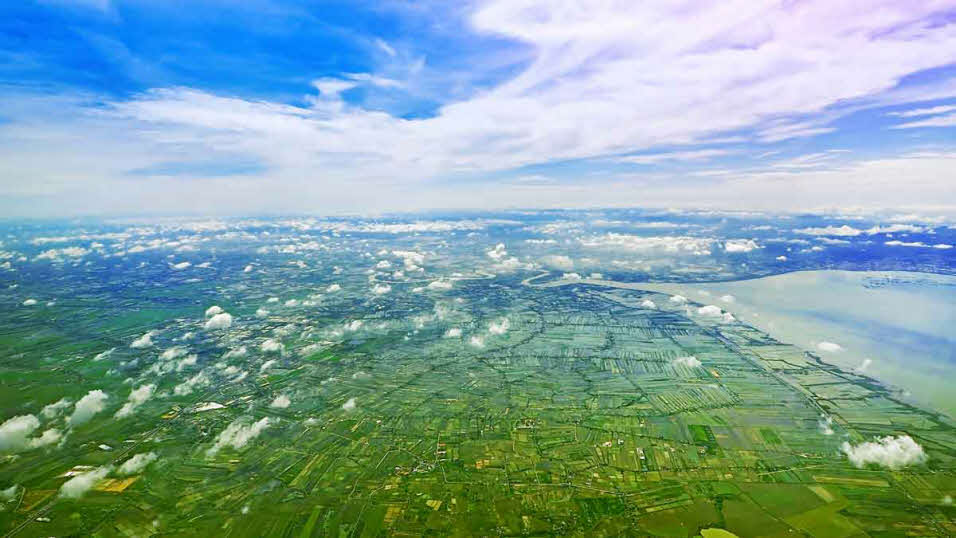 Cornish pasties, cheddar cheese and Yorkshire puddings - eat your way around the UK and discover the best of British.


Butter pies, Lancashire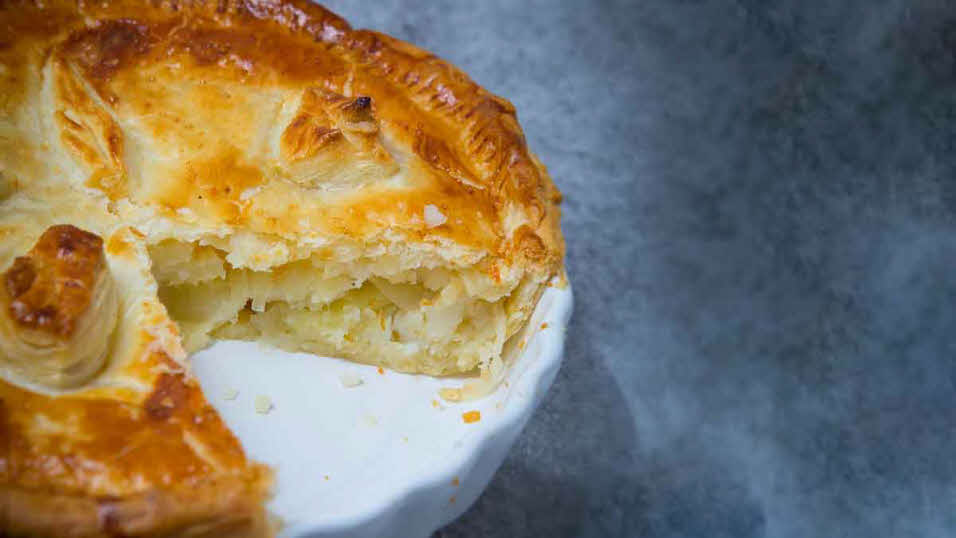 Credit: Michelle Minnaar
You've definitely heard of the Lancashire Hotpot, but have you tried the Lancashire Butter Pie? With a hearty filling of potato, onion and lots of butter, the Butter Pie is always served hot. Also known as 'Friday Pies', these savoury treats are often served as a football matchday staple.
Stay at: Blackpool Club Site
Did you know: Butter Pie was originally created by Catholics in Lancashire who didn't eat meat on Fridays for religious reasons. They chose to substitute their beef with butter and the rest is history!


Cornish pasties, Cornwall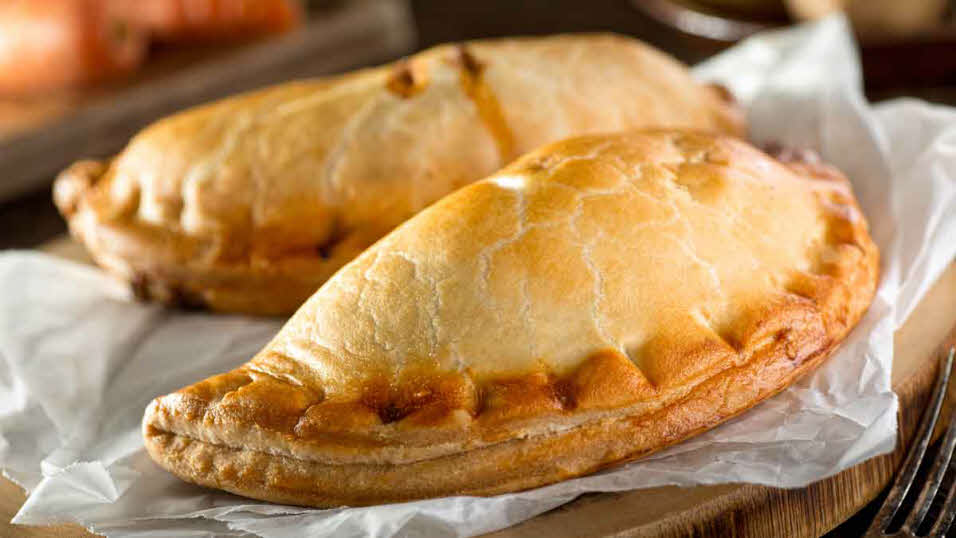 A much loved snack of the South West and nationwide, the origin of what we know to be a Cornish pasty is debatable. Whilst we originally know the Cornish pasty to be an old mining meal of Cornish descent, evidence suggests the pasty recipe was being used in Plymouth, Devon over 200 years prior… According to the Cornish Pasty Association you can buy a genuine Cornish pasty at Chough Bakery in Padstow (among other places) – I'll let you decide for yourself.
Stay at: Camelford Club Site or Plymouth Sound Club Site – depending on where your loyalties lie…
Did you know: The well-known British rhyme "Oggie Oggie Oggie" stems from the old Cornish slang for pasty 'hoggan' – "Oggie Oggie Oggie" would be shouted down a mine shaft and when the miners were ready to eat, they would reply "Oi Oi Oi".
Sandwiches, Kent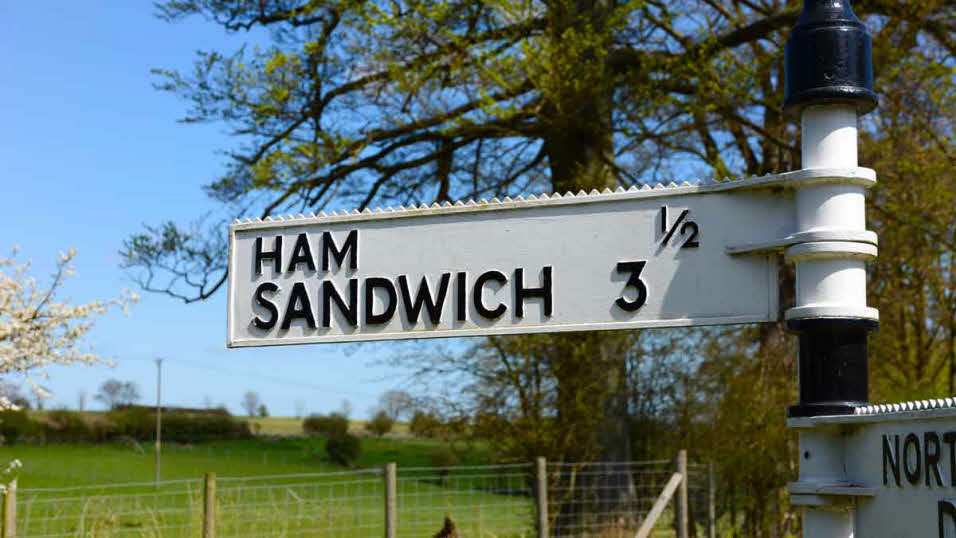 Sandwiches are a staple of any British packed lunch, but they never used to be so accessible. During a 24 hour gambling streak, the 4th Earl of Sandwich instructed his cook to prepare his food in a way that wouldn't interfere with his game. The cook handed him sliced meat between two slices of toast, and thus, the humble sandwich was born! Sandwiches then remained the entertaining food of the upper class until as late as the nineteenth century.
Stay at: Black Horse Farm Club Site
Did you know: Although the Earl was attributed to the invention of the sandwich in 1762, the Greeks and Turks have been putting filling inside their pitta bread for much longer!
Worcestershire sauce, Worcester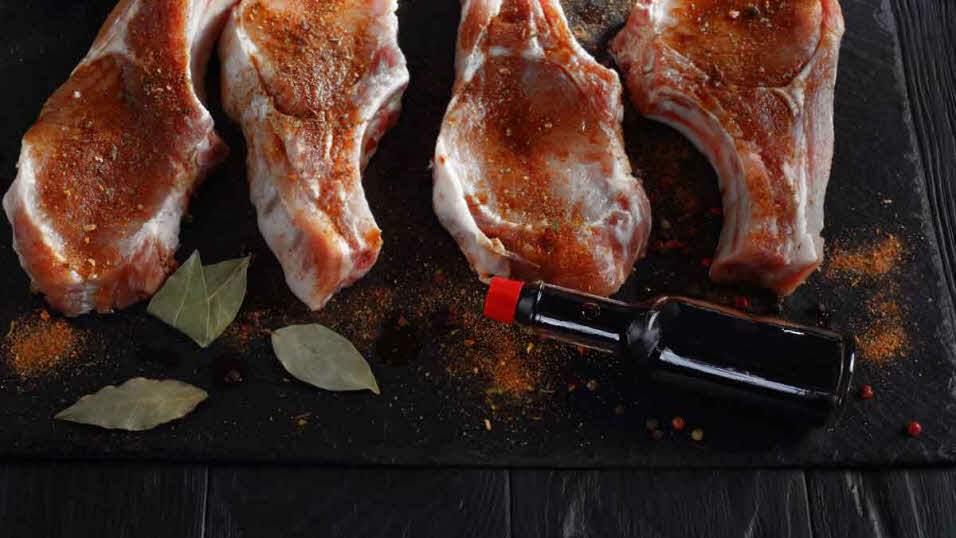 Maybe Worcester's most famous product, Worcestershire sauce was first produced by chemists John Wheeley Lea and William Perrins in 1837. Although the ingredients are listed, the exact recipe is a closely guarded secret. Why not grab a bottle and add a little spice to your barbecue!
Stay at: Malvern Hills Club Site
Did you know: Worcestershire sauce is primarily made from anchovies fermented in vinegar!
Cheddar cheese, Somerset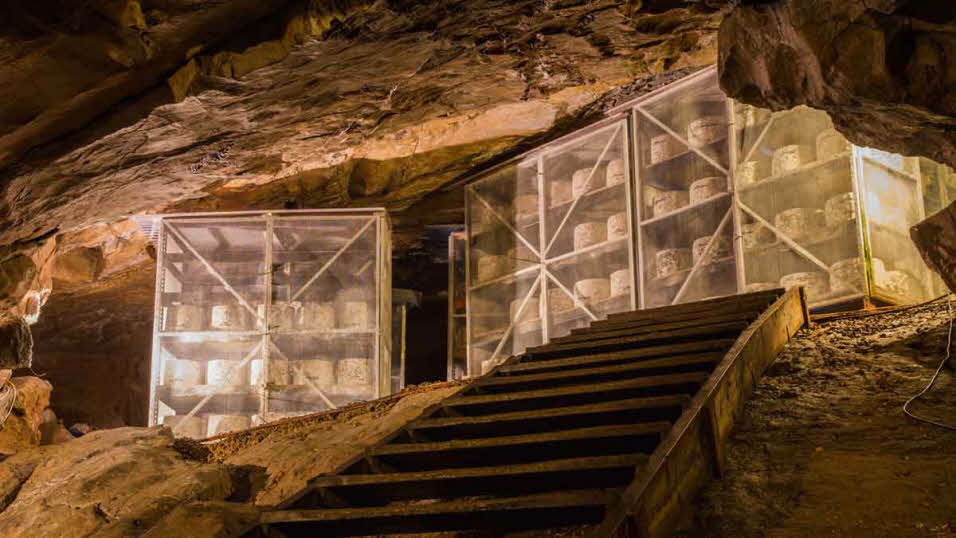 Visit the birthplace of one of the world's most popular cheeses – Cheddar in Somerset. Cheddar cheese has been produced in this little town for over 900 years, using the caves in the Cheddar Gorge to age the cheese to perfection.
Stay at: Cheddar Club Site
Did you know: Cheddar cheese accounts for over half of the UK's annual cheese consumption.
Garlic, Isle of Wight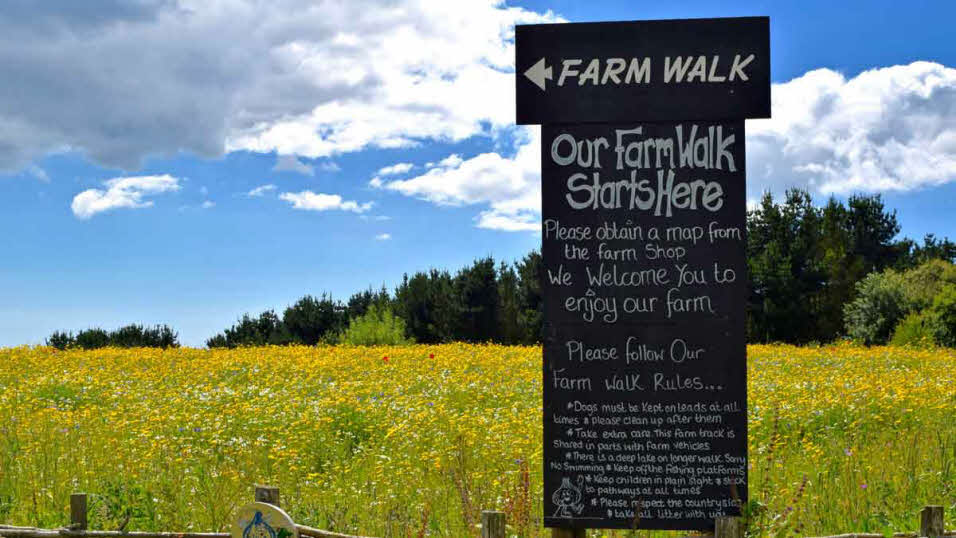 We know what you're thinking – garlic, from the Isle of Wight? The Garlic Farm's renowned shop and farm in Newchurch would prove you wrong, with over 50 acres of garlic farmland and 150 tons of garlic produced per year. Visit the Garlic Farm restaurant, where you can try an array of pickles and chutneys, plus a full menu of locally sourced meals – garlic-lovers will not be disappointed.
Stay at: Southland Club Site
Did you know: The Isle of Wight is the biggest garlic producer in the UK, shipping nationwide and even shipping to France!
Kendal Mint Cake, Lake District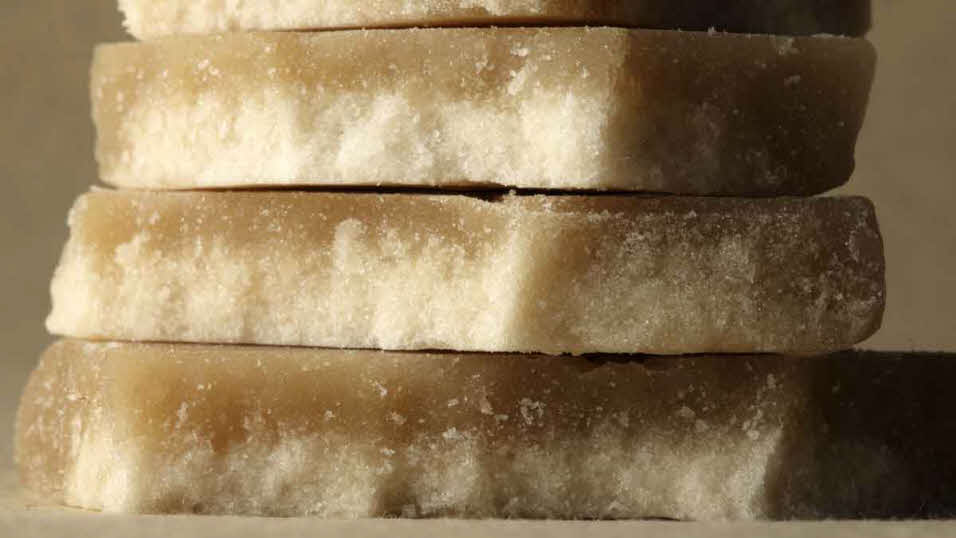 As well as being one of our favourite places to visit in the UK, the Lake District is the birthplace of the Kendal Mint Cake. Kendal Mint Cake is popular among climbers as a source of energy, and was even eaten as an energy bar on a trans-Antarctic expedition in 1914. This sweet confectionary is still manufactured in the Lake District town of Kendal – make sure to pick up a bar before you go exploring in the surrounding national parks!
Stay at: Kendal Club Site
Did you know: Kendal Mint Cake was first produced by accident, when a batch of glacier mints 'went wrong'.
Bakewell tart, Peak District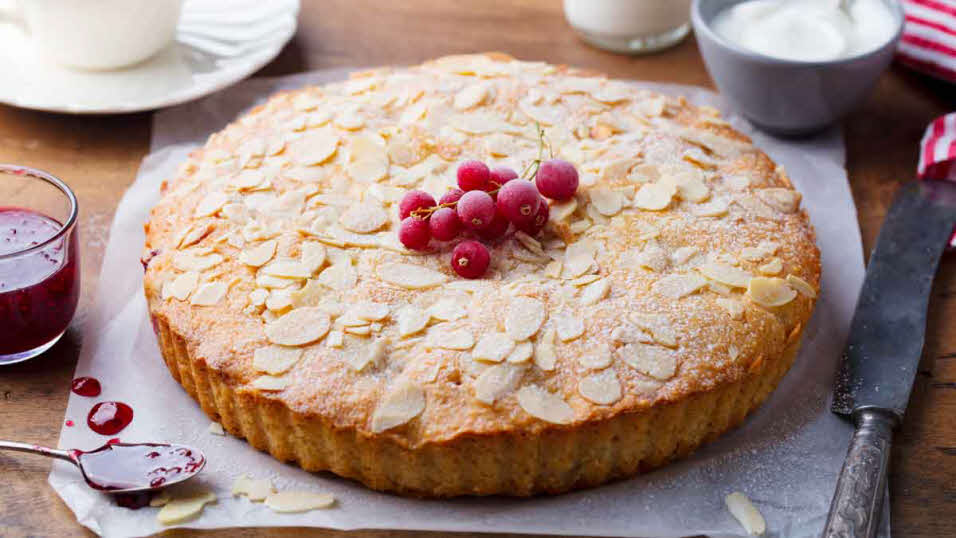 The first recorded recipe for the Bakewell tart (or Bakewell pudding) dates back to 1836. Not to be confused with a Cherry Bakewell, you can try an authentic recipe at the Old Original Bakewell Pudding Shop – they even offer Bakewell Pudding making experience.
Stay at: Chatsworth Park Club Site
Did you know: In the town of Bakewell, this dish is called a Bakewell Pudding and looks more like a soft pie than the tart most of us have becoming accustomed to!
Yorkshire puddings, Yorkshire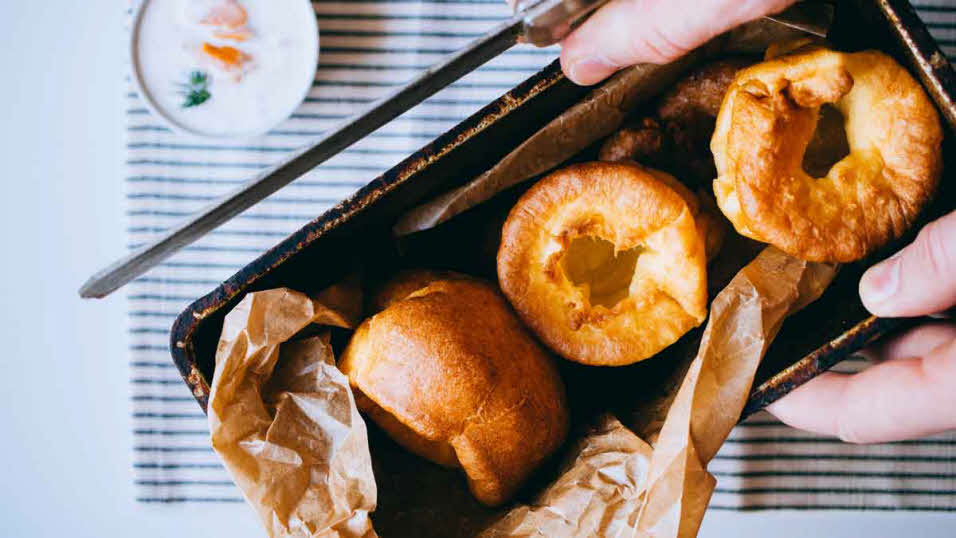 Yorkshire puddings – need we say more?! Roast beef and Yorkshire puddings is recognized across the world as a traditional British dish, and the people of Yorkshire are very proud of this savoury treat's heritage. Why not experience a local Sunday lunch at one of the many pubs in the area.
Stay at: York Rowntree Park Club Site
Did you know: There is an annual Yorkshire pudding boat race in North Yorkshire, where contestants race in real giant Yorkshire puddings!
Eccles cakes, Greater Manchester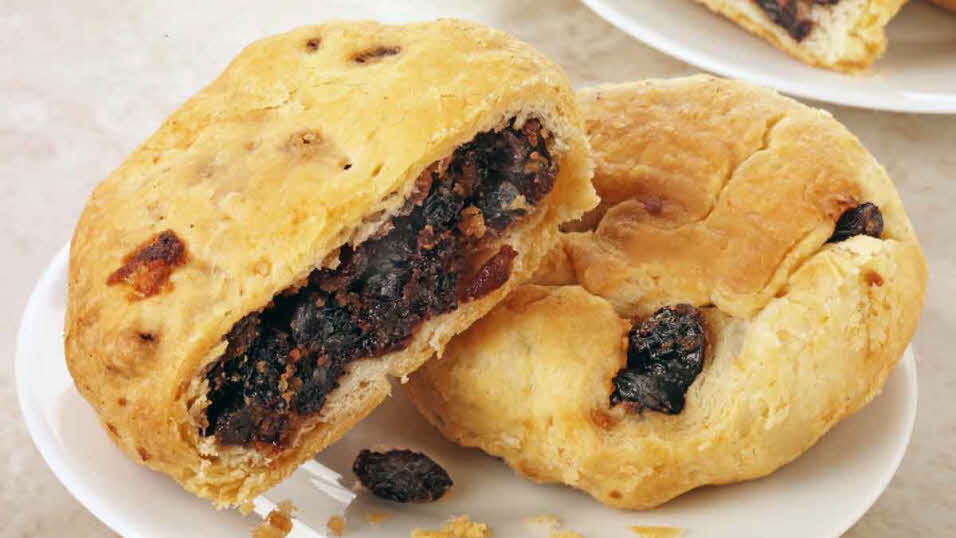 Eccles cakes are said to have originated from a religious festival in the Eccles town festival, and are still enjoyed across the country to this day. Visit the Real Lancashire Eccles Cakes factory - where they have been producing Eccles cakes for over 75 years, are the world's largest producer of the pastry snack. Why not grab a pack and enjoy with a mid-morning cup of tea?
Stay at: Burrs Country Park Club Site
Did you know: In 2013, Lancashire Fire and Rescue reported three fires in three weeks, when people had been warming up their Eccles cakes in the microwave and the sugar on top was catching fire!
Aberdeen Angus beef, Angus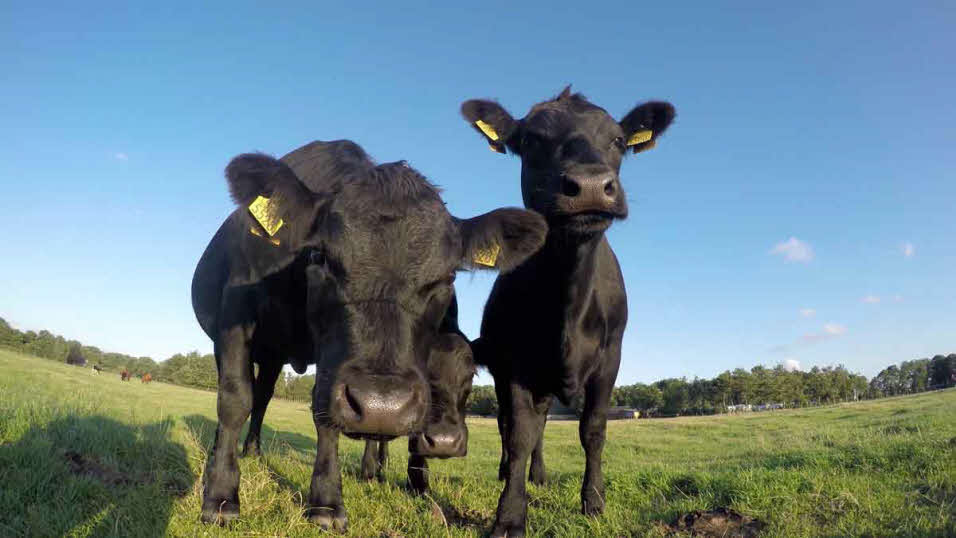 The Aberdeen Angus cow is known for its tender and flavourful beef, with less than 8% of all beef earning the coveted 'Certified Angus Beef' status. Armstrong's in Forfar serves prime Aberdeen Angus steaks, and even holds a steak night every Wednesday where you can enjoy these locally sourced steaks for only £10!
Stay at: Forfar Lochside Club Site
Did you know: To be graded as 'Certified Angus', the cattle need to be at least 51% black or red in colour (with the exception of a white udder).

There are plenty more special British food destinations to explore – eat Cumberland sausages at Borrowdale, drink London Pride ale at Abbey Wood Club Site or enjoy Wensleydale cheese at Lower Wensleydale Club Site.
Does your town have a famous local food that isn't included here? Get in touch on social and let us know your best of British delicacies.
You may also be interested in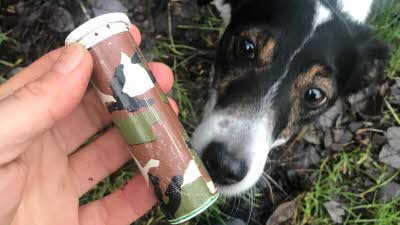 By Andrew Ditton
Andrew Ditton tries his hand at geocaching and finds it is a great way to explore the great outdoors.