A practical guide to reupholstery
A practical guide to reupholstery
Reupholstering can give your caravan or motorhome a new lease of life - take a look at these ideas for tidying up your vehicle once restrictions are eased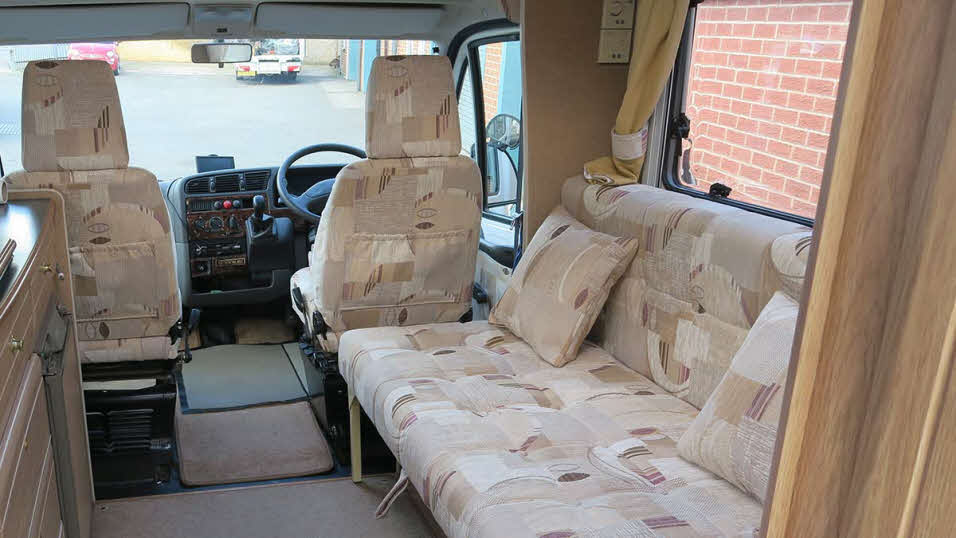 Owners of certain pets – or parents of little ones – often have to carefully consider the suitability of a motorhome's or caravan's upholstery. An expensive leather cover might not fare too well if you have a dog that likes to jump up or a cat that enjoys sharpening his claws, for example, while if you have young children and your outfit has white fabric it's entirely possible that it won't stay white for long. (My children are forever dropping food, pens and wet swimsuits on the seats, meaning that I end up spending a small fortune on cleaning products as I attempt to eradicate the stains they make.)
On a related note, if you have an older caravan or motorhome you may find that the foam in the seats has 'bottomed out', which means that the foam has lost its resilience and when you come to sit down you hit the plywood base or slats with a bump.
Also, everybody has their own personal taste when it comes to fabrics, but that taste can change over time, and you may simply get tired of looking at a particular pattern or colour, or you may have had enough of a certain type of material.
These are some of the reasons you might consider reupholstering your outfit, and here I take a step-by-step look at the process.
First, though, it's worth bearing in mind an important safety issue…
The 1988 regulations
The Furniture and Furnishings (Fire) (Safety) Regulations (1988) set new levels of fire resistance for domestic upholstered furniture and furnishings. From 1 March 1990 new caravans had to comply with the standard, so look for appropriate labelling on furniture when buying. In fact, some owners of older models have responded by having their upholstery upgraded. These regulations don't apply to motor vehicles, so furniture and furnishings in motorhomes often don't conform to the same standards. That said, some converters will use fire-resistant materials – it's a good idea to ask when buying.
Step-by-step guide
Competent DIY enthusiasts might try repairing or replacing upholstery themselves, but most of us will seek help from a specialist – and there are numerous firms available across the UK that you could approach once lockdown restrictions are eased.
To find out about the fitting process, I visited Regal Furnishings which stocks in excess of 300 rolls of fabric and offers a wide choice of leather. In addition to the work it carries out on seats, bed heads, pelmets and door cards, it offers a range of curtains to complement the new upholstery. The whole process only takes one day.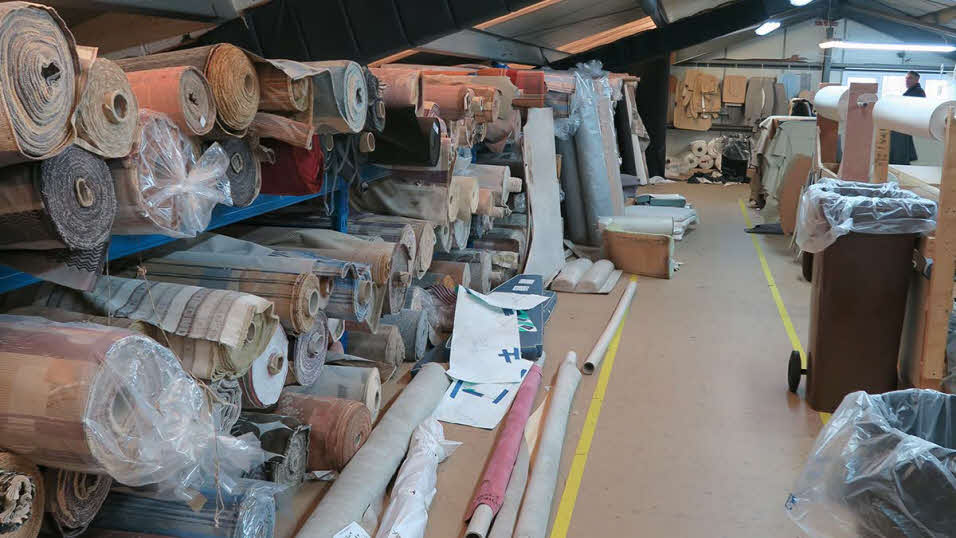 Usually the customer selects their fabric on the day of the refit. At Regal Furnishings there is a vast array of finishes from which to choose. Depending on individual requirements, staff remove pelmets, seat cushions, headboards, front cab seats and door cards.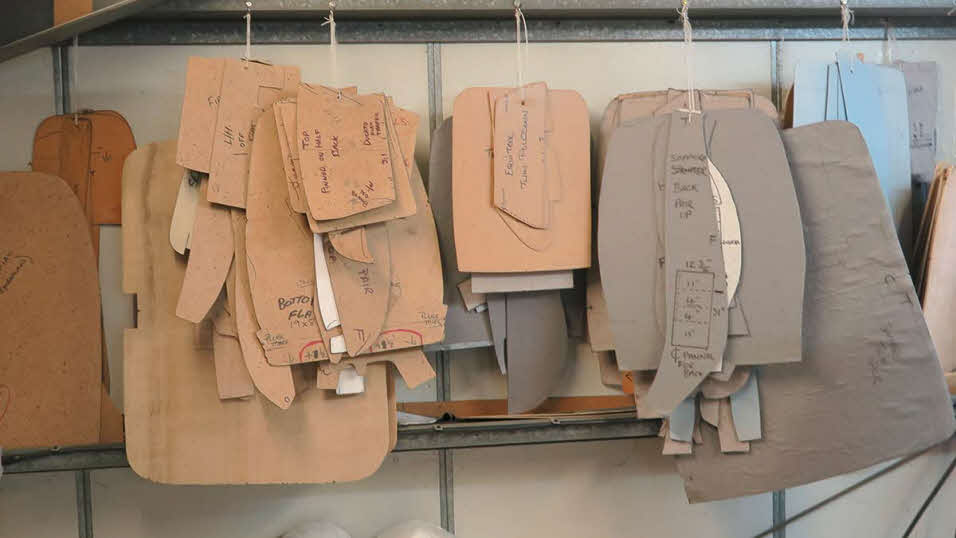 Fabric and foam are cut to size. There are various patterns for cab seats depending on the vehicle model.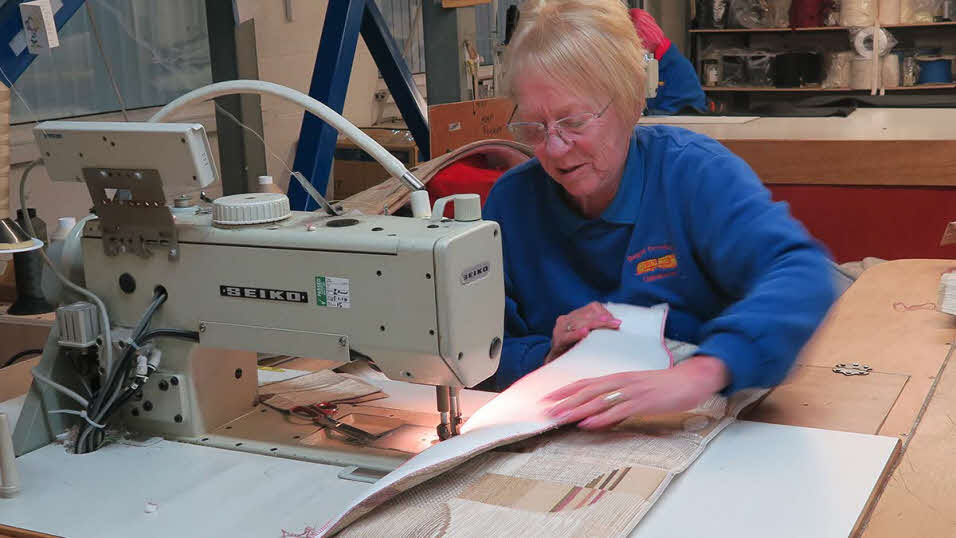 Each piece of fabric is attached to a thin layer of foam for extra comfort and carefully stitched together by a professional machinist. Pelmets, door cards and head rests are glued or stapled.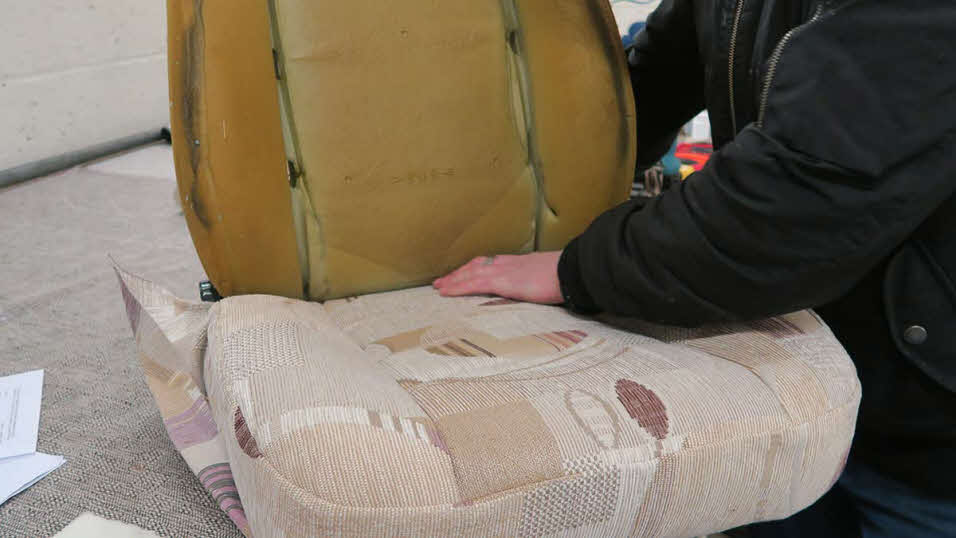 New foam is inserted into the newly-made seat covers. New cab seat covers are fitted. Every effort is made to ensure a tidy, secure fit.
Final thoughts
Don't let the quality or style of upholstery stop you from buying a particular new or second-hand caravan or motorhome. There are companies out there that can offer foam to suit your needs and a vast array of fabrics, which can give your outfit a more personal touch.
Sammy Faircloth would like to thank Regal Furnishings for allowing her to follow the reupholstery process. For details, see regalfurnishings.co.uk or call 01159 329988.