Discover some of the best Gins in the UK
Discover some of the best Gins in the UK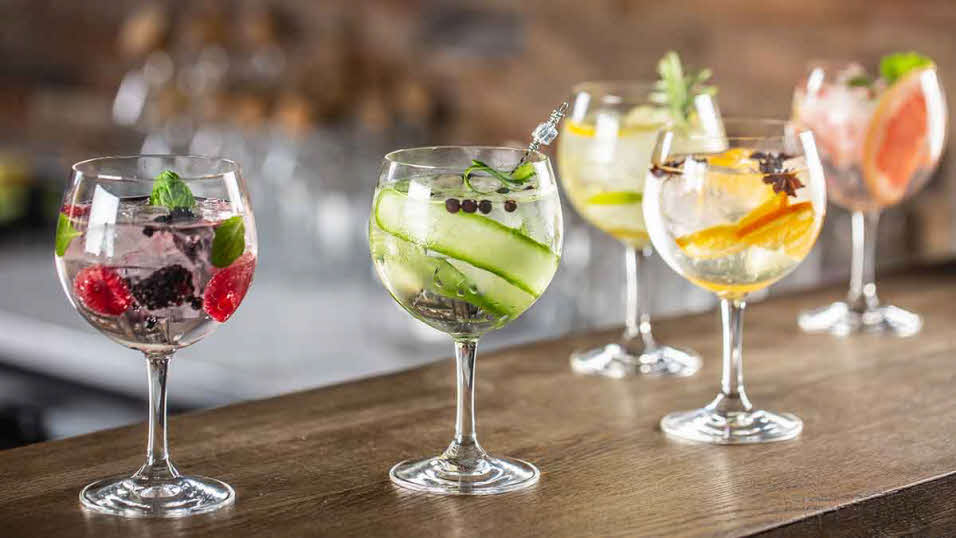 Gin is officially the country's favourite spirit and like so many of Britain's national favourites, it didn't originate on our shores. It is thought that Dutch physician, Franciscus Sylvius, was the original inventor of gin having started prescribing a juniper-based distilled spirit for medicinal purposes in 1550.
However the country's love affair with gin began with another Dutchman, King William III, who took to the throne in 1689 and introduced gin to his subjects. The King encouraged the distillation of gin throughout his reign, granting permission for people to make the spirit in their home. Gin became so common that even wages were sometimes paid in gin. Especially as it was cheaper to make than beer and didn't need to rely on the dangerously contaminated water supply.
Whether it's the clink of the ice, the wonderful accompaniments adorning the glass or the fizz of the bubbles, we love a really good G&T, and so we've tracked down some of the best UK gins for you to quench your thirst with.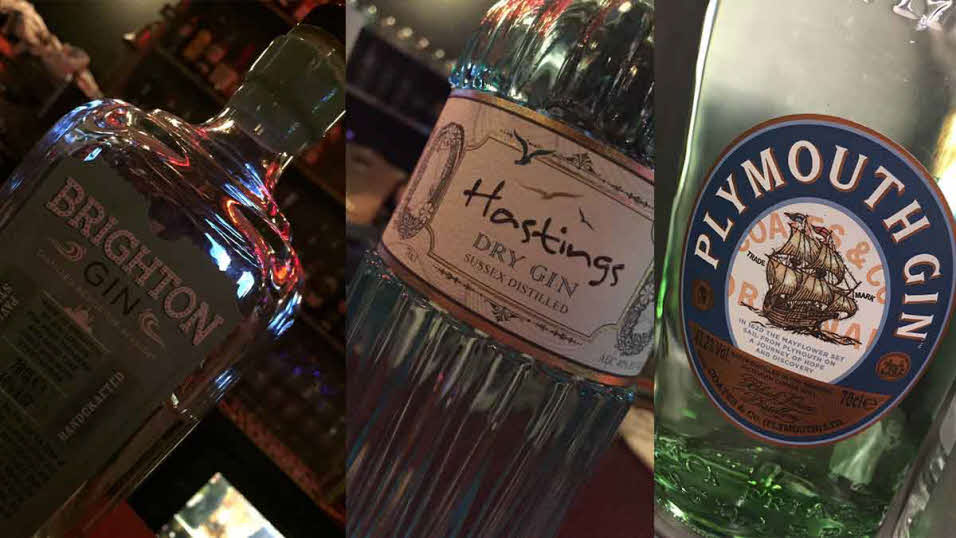 Created by five Brighton residents, Brighton Gin is an award-winning gin that is distilled with oranges, limes and milk thistle and truly captures the spirit of this unique, fun-loving city. It's also vegan friendly, right down to the wax topper. Garnish your Brighton Gin with a slice of fresh orange.

Stay at: Brighton Club Campsite
Plymouth Gin

The journey of Plymouth Gin is synonymous with the British Royal Navy, its sailors and ships, but it's not just the choice of seafaring pioneers. Created in 1793, the original Plymouth Gin is a smooth balanced blend of seven hand-selected botanicals. Since then Plymouth have expanded their range to include a fruity summer gin and a Sloe Gin. Garnish with a squeeze and a wedge of lemon or lime.

Stay at: Plymouth Sound Club Campsite
Hastings 1066 Gin

Inspired by the sea, Hastings 1066 Gin has a distinctive taste of sweet berries, balanced with the delicate traces of juniper, coriander and angelica root, all made in small batches. Garnish your Hastings 1066 Gin with a slice of fresh orange.
Stay at: Battle Normanhurst Court Club Campsite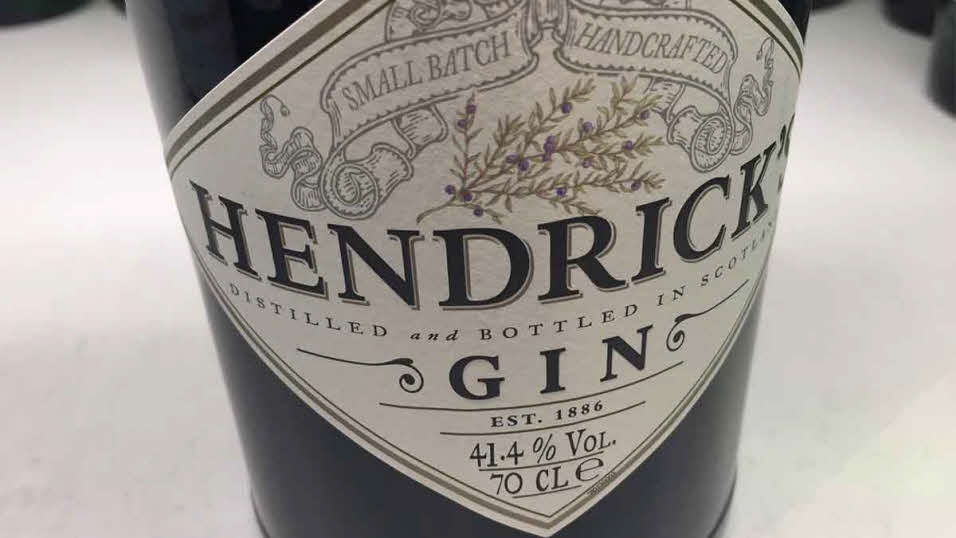 Hendricks

A gorgeously peculiar flavour, hailing from the tiny seaside village of Girvan, in Ayrshire in south-west Scotland. The distillery is situated just a mile inland and overlooks the mysterious volcanic island of Alisa Craig. Hendrick's smooth taste consists of 12 botanicals including chamomile and caraway seeds, before the signature infusion of rose petal and cucumber. Accompany your Hendricks with a slice of cucumber garnish.
Stay at: Ayr Craigie Gardens Club Campsite
Edinburgh Gin

Born and bred in Edinburgh in 2010, Edinburgh Gin have created a premium range of Scottish gins and gin liqueurs, made from their city centre distillery. Their classic gin is a beautiful balance of 14 botanicals including orange peel, mulberries, lavender and lemongrass. Garnish with some fresh orange peel to bring out the zesty notes.
Stay at: Edinburgh Club Campsite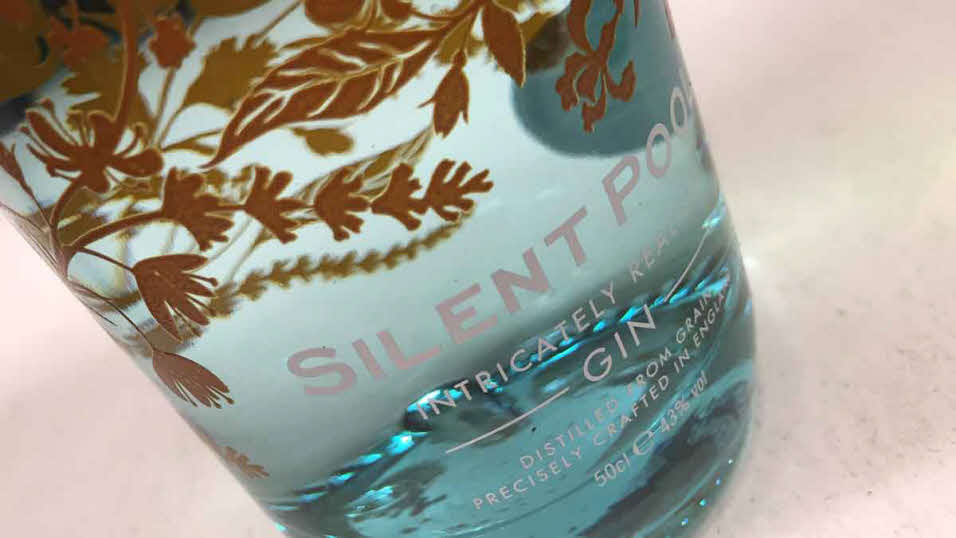 Silent Pool

Nestled deep in the Surrey Hills, Silent Pool was formed by two friends who wanted to produce handcrafted and artisan spirits locally, naming the end product after the atmospheric location that the distillery is based. Created with 24 botanicals, Silent Pool is full-bodied with delicate florals, fresh citrus and beautiful local honey. Garnish your drink with an orange twist or a sprig of lavender.
Stay at: Alderstead Heath Club Campsite
Pinkster Gin

The brain-child of an accountant who realised that beer or wine no longer agreed with him, Pinkster was created through experimentation at his Cambridge home by mashing assorted fruits before settling on raspberry hence the pink colour! This is one of the best pink gins around, and should most definitely be garnished with fresh raspberries.
Stay at: Cambridge Cherry Hinton Club Campsite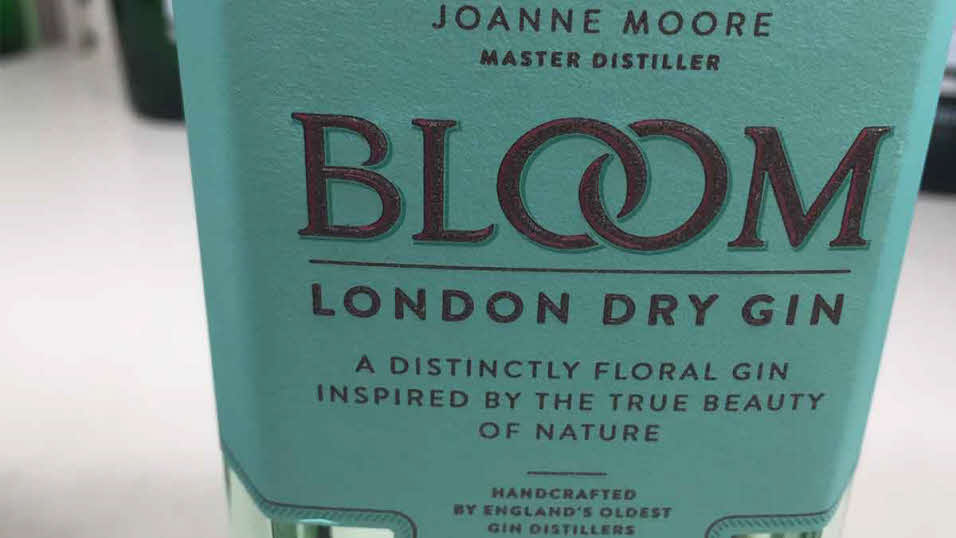 Bloom Gin

Created by G&J Distillery in London in 2009, Bloom was originally born to prove that even the most ardent of juniper haters could love a gin! Made with natural botanicals, their original London Dry is made with chamomile, honeysuckle and pomelo giving it a signature smoothness. They also have a wide range of flavoured gins like Jasmine and Rose or the exotic Passionfruit and Vanilla. Garnish your Bloom Gin with quartered strawberries.
Stay at: Abbey Wood Club Campsite
Chapel Down

Based in Tenterden in Kent, Chapel Down are best known for their range of wines and sparkling wines and branched out into the gin market in 2017. Created using distilled grape skins, the gin has notes of intense citrus peel, juniper and freshly cut grass. Serve it with a slice of orange or lemon - or both!
Stay at: Daleacres Club Campsite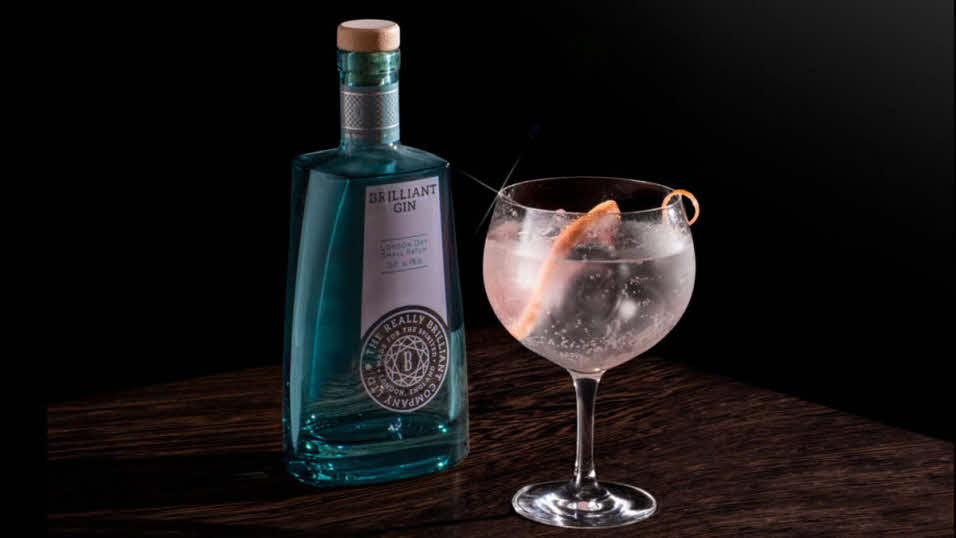 Brilliant Gin

Born out of the desire to produce a spirit that was daringly different, the creators of Brilliant Gin travelled the globe to taste test the world of gin before returning with their recipe of success. The botanicals include sage, bitter orange, cloves and more, to give a distinctive, balanced flavour with a smooth finish.
The recommended garnish is a slice and a squeeze of grapefruit.
Our members can save up to 20% on Brilliant Gin, visit our member offers page for details.
Stay at: Rowan Park Club Campsite
We want you to enjoy these delicious gins, so please drink responsibly. For more information visit Drinkaware website.
You may also be interested in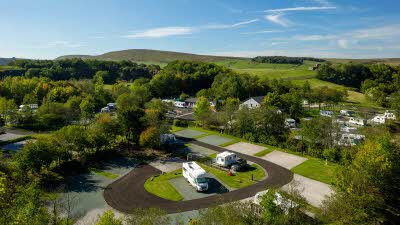 Looking for a bustling city break with your motorhome, a family holiday by the sea, or a relaxing week in the countryside in your caravan? We've got the site for you!