What to look out for when deciding where to buy a second-hand caravan, motorhome or campervan
What to look out for when deciding where to buy a second-hand caravan, motorhome or campervan
The market for second-hand caravans, motorhomes and campervans is booming at the moment but if you are thinking of taking the plunge there are some important things to remember to avoid being left out of pocket.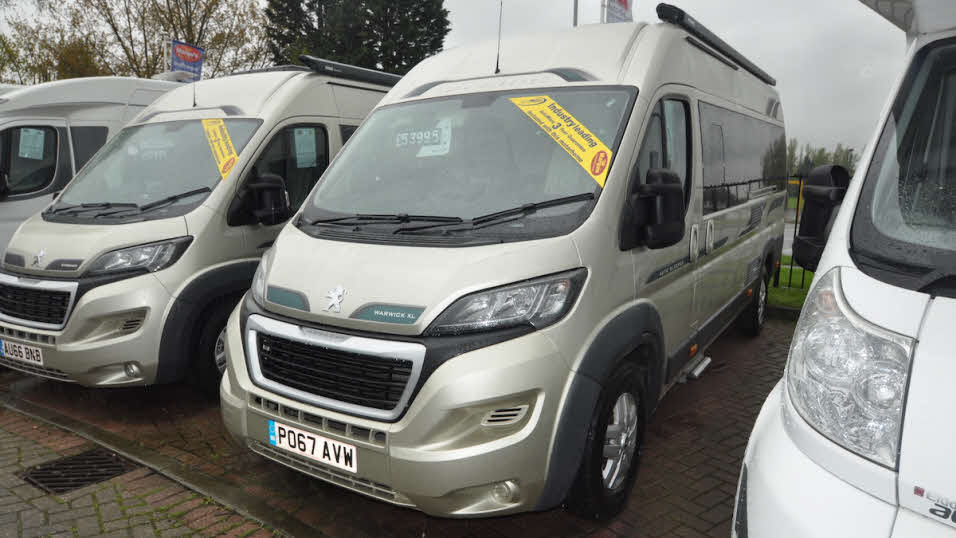 As manufacturers are still recovering from last year's pandemic-related disruption, it's harder than usual to buy a new caravan or motorhome. Deliveries have been rising steadily since February 2021, but they're still well down on pre-pandemic levels, largely due to the parts supply issues. New delivery delays means a shortage of trade-ins of older models.
With stock levels low and demand high, second-hand prices have risen markedly, with desirable three-year-old caravans being advertised at dealers for more than their original selling price! If you can find a second-hand model at a mainstream dealer for a fair price, that's probably the safest way to buy – you should be able to have confidence in the outfit's condition and good consumer rights protection.
However, you may find the second-hand stock available at dealerships (both mainstream ones and second-hand specialists) is older than normal and choice is limited. Check the condition carefully, and budget accordingly for servicing and repairs/refurbishment before first use (eg new tyres).
A pre-purchase inspection is useful, especially on a higher-value vehicle, and can help with negotiating a better price.
Watch our video on what to look out for when buying a second-hand motorhome
Online purchases
If browsing online, be aware that there are fake dealer websites around that appear to have stock at tempting prices. If you're not familiar with a dealer, always check its legitimacy, especially if asked to place a deposit to hold an outfit for later viewing.
Use search tools like Google Maps to find the dealer's location, and check our 'Scam dealerships' discussion on Club Together. Never pay a holding deposit prior to viewing (especially by bank transfer) unless you're 100% sure of the dealer's legitimacy.
Classified ads and auction websites can be the source of good prices and real bargains. A private seller who is giving up touring (often for reasons such as illness or bereavement) may sell their well-maintained outfit with all the accessories you'll ever need for a very fair price, which is fantastic for a beginner. Just make sure these vehicles haven't stood unused for a while – budget for a little recommissioning.
Unfortunately, even well-run online services can attract scammers. The scam warning tips on the Club's Classified webpage (camc.com/classifieds) are worth reading before using this or any such service.
Golden rules
There are perhaps three golden rules when buying second-hand:
If the price seems too good to be true, it probably is.

Don't part with money before seeing the vehicle unless you're 100% sure you trust the seller. Even then, pay by credit card to increase your consumer protection rights.

Check the legitimacy of the vehicle (stolen status, outstanding finance, previous insurance write-off, etc) using a service like CRiS for caravans (cris.co.uk) or HPI for motorhomes (hpicheck.com), and don't forget the Club's own stolen caravan register, Theftcheck (free checks via 01342 336885).