A beginner's guide to touring
A beginner's guide to touring
A guide for first-time caravan and motorhome owners with tips and advice to help them get to grips with their new leisure pursuit and ensure holidays go without a hitch.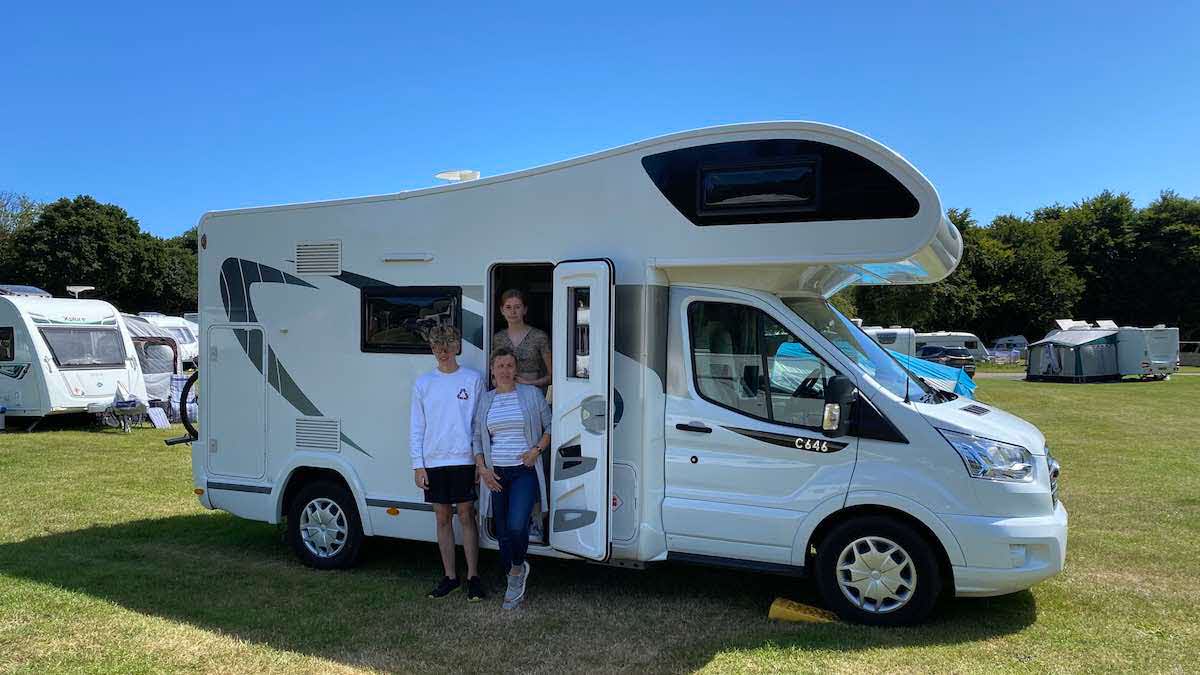 The National Caravan Council (NCC) reported a rise in the sales of both caravans and motorhomes following the easing of lockdown measures in June 2020. A further survey carried out by the NCC found that, over a five-week post-lockdown period, 37% of tourer registrations were by buyers who had never owned a caravan before. It's exciting to see that 34% of these buyers were aged 44 or under, with almost half of them (47%) having children living at home.
I recently had the pleasure of meeting some new caravanners – first time owners ­– during a holiday in Devon. It was a joy to meet them but it became apparent to me that the handover they had received was somewhat lacking – and there are surely more people out there in the same boat. So, with that in mind, here are some of my top tips to enhance your caravan or motorhome experience.
On-board matters
For some campers, using the on-board facilities has never been more important, and that means emptying the toilet cassette. One important thing you mustn't do when rinsing through the cassette is to shake it up and down – vigorous shaking may dislodge the internal magnet that identifies when it is full. Instead, gently shake it from side to side.

Gently shake the toilet cassette from side to side – not up and down – when rinsing it out
Empty the flush water tank after each trip. You could end up with black mould growing in the tank if you don't, which will appear when you flush the toilet. Also, if unemptied, damage can occur to the internal mechanisms during cold snaps.
Always use chemicals that are specifically designed for caravan and motorhome toilets. Once a year, give your cassette a deep clean using a tank-cleaning product. Spray the rubber lip seal with either a dedicated lubricant, or rub a little olive oil into it. This will prevent the rubber from cracking.
Running out of gas is not something you want to do – especially if you are staying on a basic site. The Club's Sites Directory & Handbook contains a handy table detailing the weights and sizes of liquefied petroleum gas cylinders as supplied by major brands (p610). Using this table, you can work out how much gas you have remaining by regularly re-weighing your cylinder after use. Alternatively, weigh your cylinder when it is new and then on scales as it gets used. There are other, more sophisticated ways of measuring how much gas you have left – the Truma LevelControl system, for example, can send information directly to your mobile phone.

You can weigh your gas cylinder with bathroom scales Only use specialist leisure vehicle cleaning products
When your refrigerator is not in use, leave the door slightly ajar to prevent mould growth (this is particularly important during winter storage). Avoid using domestic cleaning products on the plastic linings of fridges or washbasins/shower trays, as they are known to cause damage. Instead, use a leisure vehicle cleaning solution, such as Thetford Bathroom Cleaner, or make up a solution with a teaspoon of bicarbonate of soda dissolved in a litre of warm water.
Safety tips
It is vital that you understand how to load your caravan correctly – you can't just throw everything into a caravan and drive off! The Maximum Technically Permissible Laden Mass (MTPLM), also referred to as the Maximum Authorised Mass (MAM), can be found on the data plate, usually on the side of the van. This is the maximum that your leisure vehicle can weigh (including fluids, appliances and belongings) in order to be legal on the road. Visit your local weighbridge when you have loaded your caravan to perform an accurate check.
Another term you need to be aware of is 'noseweight'. This is the downward force of a caravan's coupling head on a car's towball, and it's an important element to consider when choosing a towbar. The general recommended noseweight for towing stability is 5-7% of your caravan's laden weight – provided that figure doesn't exceed either the car maker's limit or the towbar's limit. If you don't own a noseweight gauge, then a set of bathroom scales and a cut-off broom handle will do the job.

Improvise if you don't own a noseweight gauge Always check your tyre pressures before setting off
Before setting off with a caravan, check the pressure of the caravan's tyres and its wheel torques. The owner's manual or data plate on the side of the van should provide the necessary details. Make sure you take pressure readings when the tyres are cold. It is also advisable to check motorhome, campervan and car tyre pressures before departing.
When connecting to mains electricity, always completely unravel your electrical hook-up cable to avoid it overheating. It is imperative that you connect your cable to the leisure vehicle first, then to the hook-up bollard.
Final thoughts
Whether you have a new caravan, motorhome or campervan, I hope that you find my hints and tips useful. You can find lots more information and technical advice for beginners in your Sites Directory and in our advice for beginners area. And remember you can save 10% on a wide range of touring kit at the Club Shop.