A tour taking in seven major outfit manufacturers
Master builders
Lee Davey embarks on a European tour to find out about some of the key components inside your leisure vehicle
The modern leisure vehicle market wouldn't exist without a small army of component manufacturers based in the UK, Europe and beyond. Next time you are sitting in your caravan or motorhome with a freshly made cup of tea, consider the many hundreds of employees who have contributed to your enjoyment of the pastime. It's mind-boggling!
Last year, I took a Bailey Pegasus Grande SE Ancona to seven major manufacturers to learn about their contributions to our leisure outfits. I also learned about the challenges they face – the ramifications of Covid and the invasion of Ukraine are still being felt across the industry, with delivery lead times affected. Each company visited has faced supply issues, with most reporting a doubling of raw material costs. It is no surprise to learn that component manufacturers have had to implement price increases, as have leisure vehicle makers.
The Ancona features components from each of the companies visited – from interior panels to wiring looms and loos to heating systems – but many leisure vehicle manufacturers use the same parts, so much of the following should be of interest regardless of the brand of leisure outfit you own (or have ordered).
Wiring
BCA Leisure, Yorkshire, UK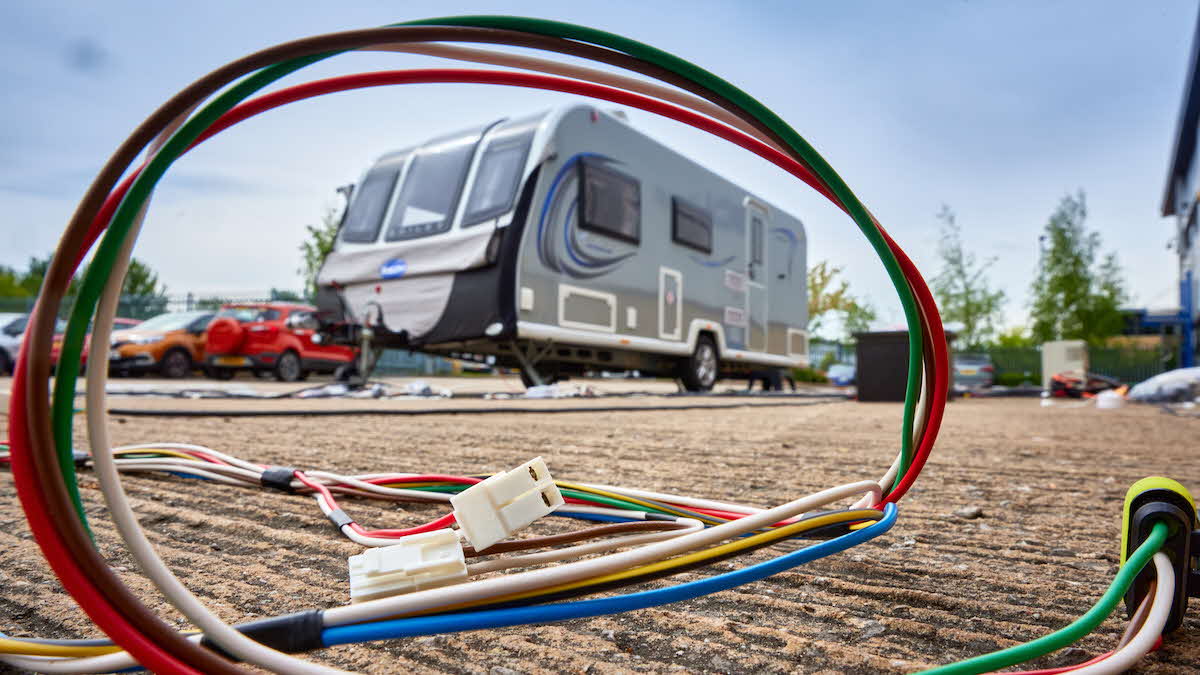 As we pulled into the BCA complex, a ready-made wiring loom had been laid out next to our designated parking space. The loom was for a Bailey Pegasus Ancona and allowed us to directly relate the lights and switches we see when caravanning to the many metres of cabling hidden from view. Modern caravans are far more complex than those of yesteryear, and if the Ancona cables were laid end-to-end, they would stretch some 700m. Large cable reels dominated the factory floor, with each wire being fed by a computer and put into a loom by a skilled operative. The supply of raw materials has been challenging of late, something that became a common discussion point with all component manufacturers.
Panelling
QK Honeycomb Products, Lincolnshire, UK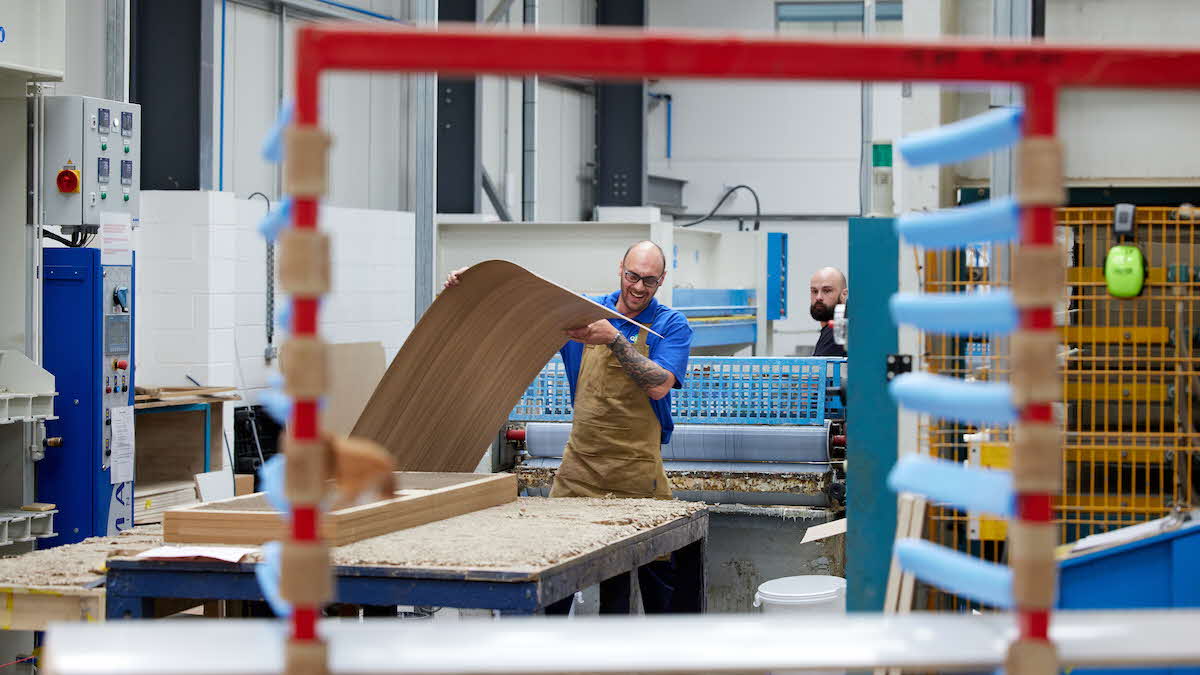 Even though I've been involved in the caravan industry for several years, I had to 'Google' QK Products to discover what it produced. Weight is a huge consideration in any caravan or motorhome – QK manufactures panels featuring a honeycomb centre, which helps keep MTPLMs down and maximise miles-per-gallon. The QK team explained that the R&D process involves using external bodies to test for strength and rigidity, as well as extreme temperature tests for glues, etc. Such testing allows structural inserts within the panels to be located accurately. QK panels can be found throughout many caravans and motorhomes and include locker doors, worktops and tables. A total of 33 QK panels are used in the Pegasus Ancona, for example.
Kitchen appliances
Thetford UK, Yorkshire, UK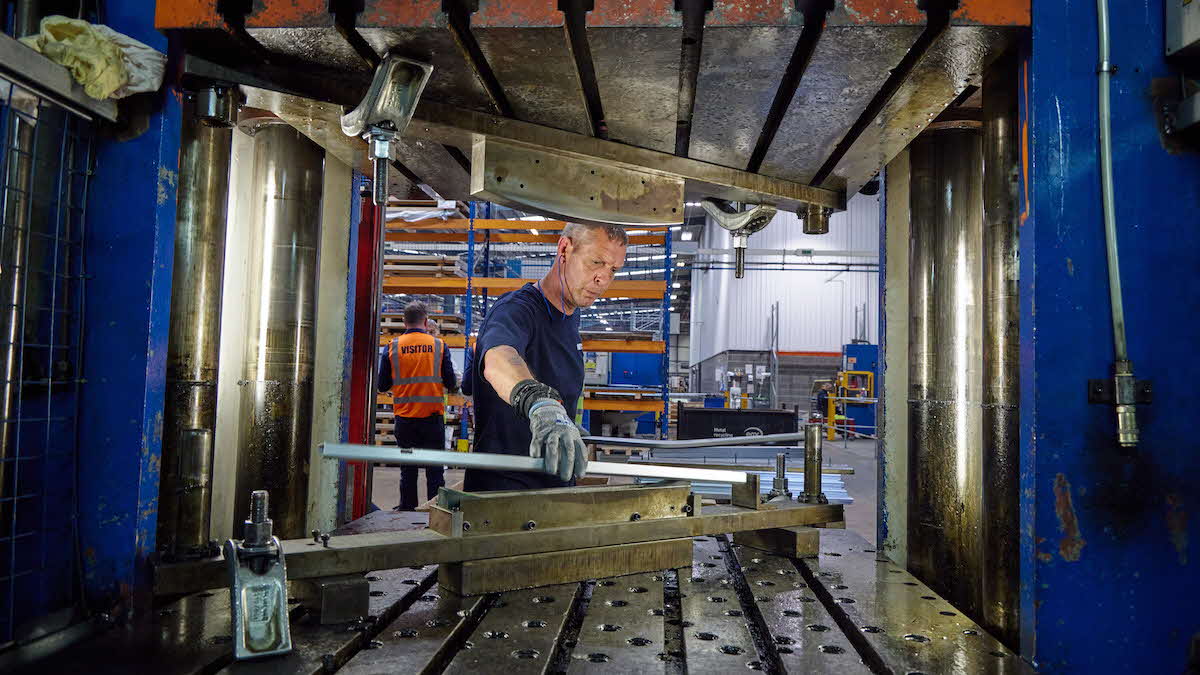 I was taken aback by the scale of the Thetford UK operation, with the factory being a mix of old and new. Enormous presses continue to shape metals for various appliances, with uber-modern robotic workstations completing the process just across the way. Kitchen appliances are some of the heavier components in any motorhome or caravan, so saving weight while increasing performance is an ever-present challenge. Correctly fitting an appliance powered by gas and electricity (230V and 12V) is obviously incredibly important, and Thetford has a 'vendor vetting' process to ensure that leisure vehicle manufacturers meet the high standards required during installation.
Soft furnishings
Belfield Leisure, Derbyshire, UK
Belfield Leisure (part of the wider Belfield Group which, among other things, produces upholstery for several high street giants) focuses on seating in the leisure vehicle and mobile home markets. To give an idea of scale, the company produces approximately 11,000 seats each year! Ready-made curtains are also manufactured in Derbyshire, with 500 sets dispatched every week.
As the owner of a caravan built in 1967, I am interested to see how our ever-changing tastes influence the fabrics used, and the design team here is constantly monitoring high street trends and emerging designs. An entire room is devoted to fabrics, with many hanging from the walls and even more contained within pattern books that jostle for position on tables and countertops.
Heating systems
Truma, Putzbrunn, Germany
Besides gas regulators, which are made in Italy, Truma products are manufactured in Germany. Having relied on the company's heating systems when I spent some time in a cold chamber (see the November 2021 issue) and on a trip to the Arctic Circle, it was fascinating to see where these vital pieces of equipment are made. Photography within the factory was limited, mainly due to closely guarded manufacturing processes, but the assembly line was in full swing, fulfilling onward shipping to the Derbyshire-based UK headquarters. As a side note, it was great to learn about the reusable crate systems that negate wasteful packaging when supplying Truma equipment to caravan and motorhome manufacturers.
Chassis
Al-Ko, Kötz, Germany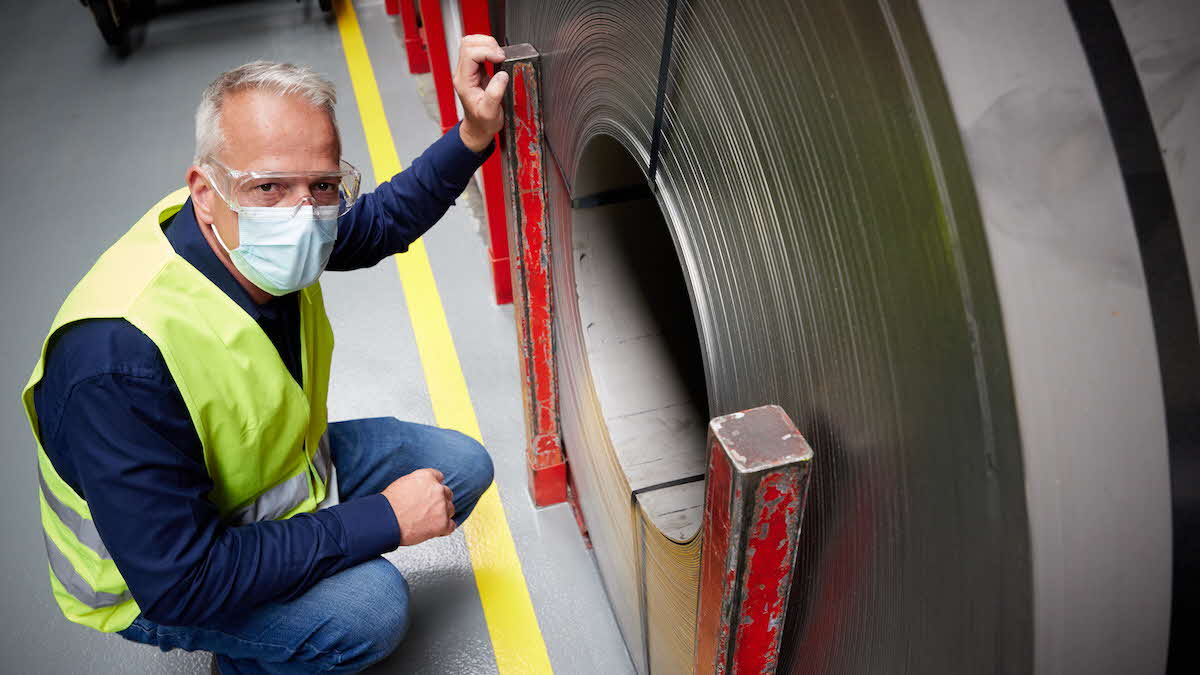 Al-Ko is a giant within the leisure vehicle industry, and its chassis form the foundations on which many caravans and motorhomes are built. Almost every new UK caravan sits on an Al-Ko chassis, and I learned that supplies of steel and electronic components have been challenging. Kötz is the base for the Research & Development team and site of the chassis and axle component manufacturing plant, while other Al-Ko parts are produced at various European locations. The reception building here is home to a display of the many types of trailer and braking system available.
Toilets
Thetford, Etten-Leur, Netherlands
The Thetford plant in the Netherlands makes perhaps the most important part of any leisure vehicle – the toilet. An incredible 200,000 cassette toilets leave the site each year (98% of all caravans and motorhomes contain a Thetford loo) as well as more than six million litres of toilet chemicals. There is also a large facility here that produces fridges and external locker doors. Although an Italian branch manufactures marine components and another in the US makes RV equipment, the Netherlands is Thetford's HQ for European and UK operations. The team is constantly innovating – there are plans to produce a motorhome system that uses grey wastewater for loo flushing, and work was concentrating on the issue of dealing with both grey and black water in a greener, more efficient way.
The trip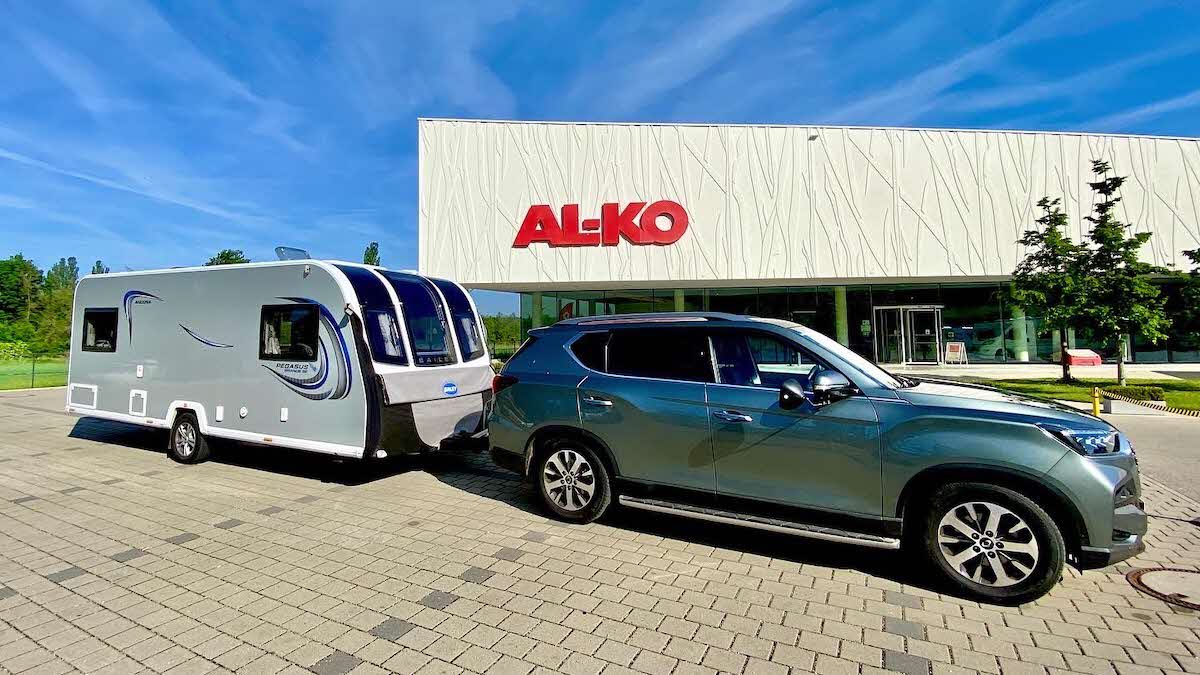 My trip taking in the UK, Germany and the Netherlands provided a fascinating insight into the behind-the-scenes work that takes place in the manufacture of your holiday home on wheels. While the initial outlay for a new caravan or motorhome can be high, it's comforting to know that no stone is left unturned in the quest to build a comfortable, reliable vehicle – and, of course, your purchase is supporting a vast network of employees across Europe.